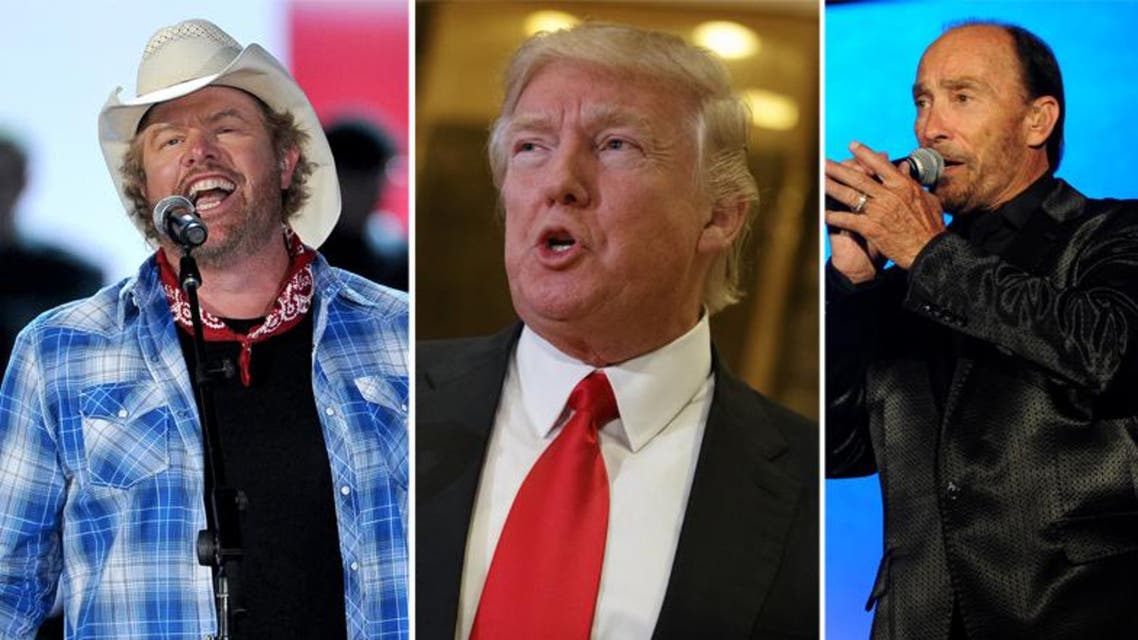 Donald Trump taps country stars for inauguration
Country music historically is most popular with white Americans, especially in the South, a stronghold of support for Trump
United States President-elect Donald Trump, who has struggled to recruit prominent artists for his inauguration, on Friday tapped country stars known for their patriotic anthems.
Trump's inaugural committee announced that country stars Toby Keith and Lee Greenwood and 3 Doors Down band would perform at the Lincoln Memorial.
The event, where Trump will speak, will be free to the public and take place on Thursday on the eve of the real estate tycoon's inauguration as the 45th president.
Keith, one of the most prominent country singers of the 1990s, after the September 11, 2001 attacks released the song, "Courtesy of the Red, White and Blue (The Angry American)," a passionate call to arms in Afghanistan.
Keith later entered a high-profile feud with Dixie Chicks over the group's criticism of the Iraq war, but the singer has also spoken admiringly of President Barack Obama.
Greenwood, 74, is a veteran country singer best known for his 1984 song "God Bless the USA," which has risen back in popularity at times of war.
"I'm honored to be part of history again and sing for President-elect Donald Trump. This is a time to overcome challenges in our country and band together," Greenwood, who performed at inaugurations of the last three Republican presidents, said in a statement.
Country music historically is most popular with white Americans, especially in the South, a stronghold of support for Trump who campaigned on a hard line against Mexican immigrants, Muslims and other minorities.
The inauguration lineup pales in comparison to the star power amassed by Obama.
A similar inauguration-eve concert at the Lincoln Memorial in 2009 drew Beyonce, Shakira, Bruce Springsteen, U2 and Stevie Wonder, as well as country superstar Garth Brooks.