Lebanese mom of little girl in Myriam Klink raunchy video: 'Don't lecture me!'
Zeina Halabi, the mother of the child who appeared in Lebanese model Myriam Klink's banned video clip, defended her daughter's participation in the video and lashed out at people for criticizing the raunchy clip.
The clip has been described as "indecent" as it shows Klink provocatively laying down on a bed and dancing in lingerie with Lebanese singer Jad Khalife
Another feature of the clip that has upset many was the appearance of a little girl – Halabi's daughter – dancing with lingerie-clad Klink on the bed.
The judge who banned the video said the presence of the little girl amounted to child "exploitation."
Those who continue to circulate or broadcast the clip will face a 50 million Lebanese lira fine ($33,105), according to Lebanon's National News Agency.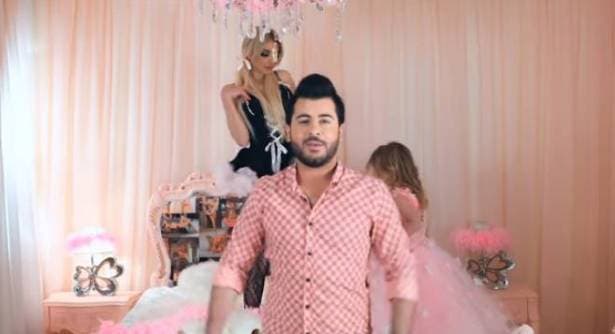 During an Al Arabiya show hosted by presenter Sara Aldundarawy, Halabi, who also was the costume designer for the video, said that she did not think the video was obscene as Klink only wore Barbie-like dresses.

"The video clip does not reveal any nudity. There isn't even a single kiss in it. How can you label it 'raunchy'? What's behind all this mockery and defamation?" Halabi asked and insisted that Aldundarawy show some of the "obscene" scenes.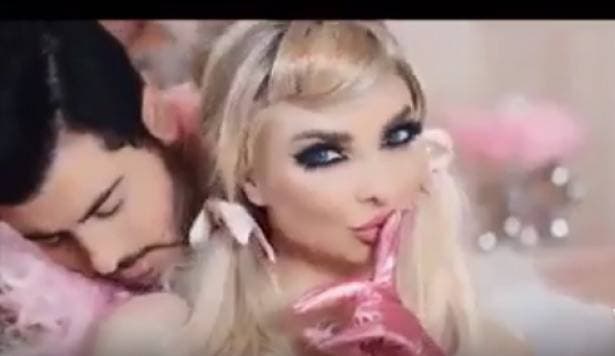 Aldundarawy however said the show cannot air any of these scenes, adding that considering the clip's sexual innuendos, producers had a hard time in selecting a few scenes which they could air to viewers.

The song titled "Goal," was banned earlier this week by the country's justice ministry. When Klink, Khalife and Halabi were summoned by Lebanese authorities, Klink claimed the clip was leaked before it was edited. Klink said she promised police that she will no longer appear in close-to-nude attire on television or on social media.

When Dandarawi asked Halabi why the clip was banned if it's not raunchy as she claims, Halabi said when the video was leaked, people judged the video from all the rumors circulating about it, without actually watching it.

Halabi defended this saying "those who participated in the clip should be thanked."

Asked whether it's normal for a child to appear in such a video clip, Halabi angrily replied: "Don't lecture me about motherhood. I carried my child in my belly for nine months, and I've raised her and I am proud of everything I do. No one has the right to lecture me about motherhood."
She added that what her daughter saw on the set is "normal" as it's not strange for children to see people hugging and embracing one another.

Asked if she would let her daughter perform like Klink in the video when she grows up, Halabi said she would fully support her if that was her daughter's choice.

Halabi also defended Klink and called on people to stop mocking her as there's nothing immoral about the video, adding that her husband, the child's father, was present on the clip's set and has no problem with his daughter appearing in the video.