Breaking boundaries: Meet the Arabs at the forefront of the comic art scene
It may attract a lot of attention for its high-profile guests and big international brands, but for us, the ultimate highlight of the annual Middle East Film and Comic Con (MEFCC) is its regional talent. Year-on-year, the popular event attracts comic artists from all over the GCC and wider Middle East, and the latest edition was no different.
These are the ones that caught our attention. Here are 10 Arab comic art brands and artists to watch in 2017 and beyond.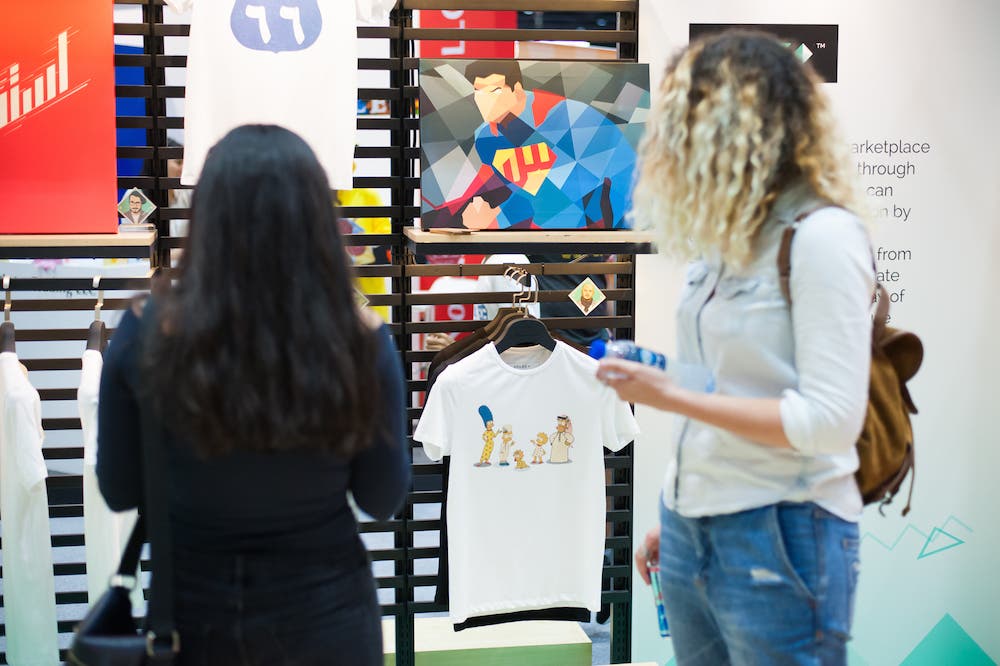 Spark | Saudi Arabia
When it came to setting up Spark, there was a clear purpose in mind for Saudi founder Bahaa Gazzaz.
"Spark is a platform that empowers artists to sell their work online," he tells us. "Artists face a lot of obstacles [in Saudi Arabia]. One of them being that art galleries are very limited."
An artist himself, Gazzaz came up with an idea to have local, or international, artists sign up and submit their designs. Spark then takes care of manufacture and shipping, while the artists receive a percentage of total sales.
"As of of today, we have over 3,000 artists," he continues. "Our website helps these artists reach bigger audiences, because there's no constraint, no limitation on how many artists [we can host].
"We've discovered a lot of hidden talent. They just need someone to empower them, to push them, and they'll excel!"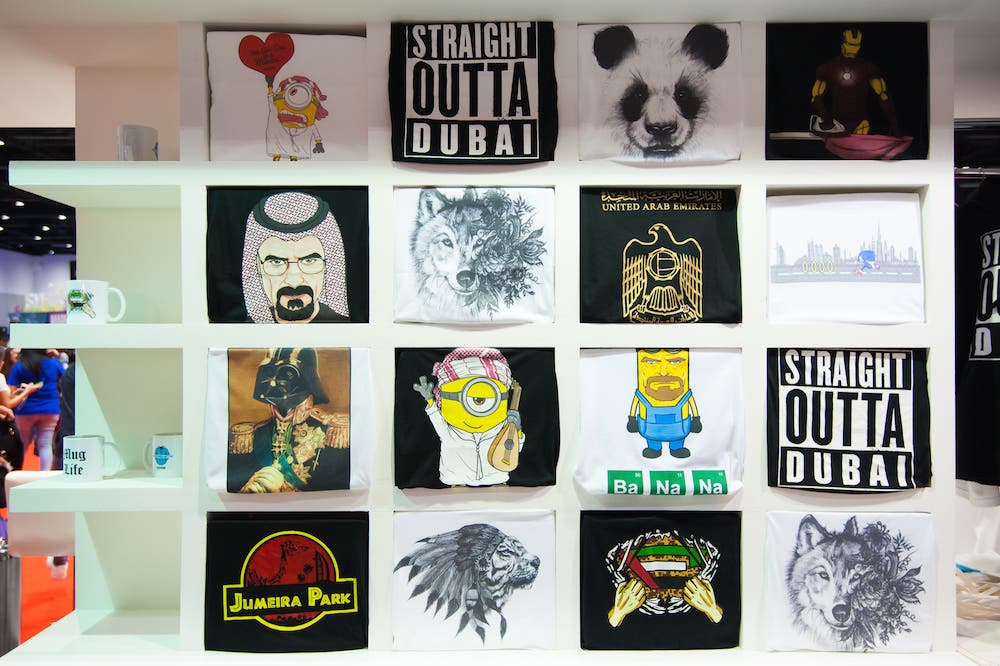 Hoodielistic | UAE
A trend that seems to be increasingly popular is comic art that fuses international characters with local ones.
"What we try to do is localise Emirati culture on famous international designs… whether it's comics or funny characters," says Hoodielistic owner and managing director, Fouad Al Hashimi, who also is an artist.
"Our designs are unique and they appeal to all sorts of different age groups. The best reward at Comic Con has been when people pass by and look at the designs and laugh and take pictures of them. That for me as an artist and entrepreneur is worth more than what money can bring you."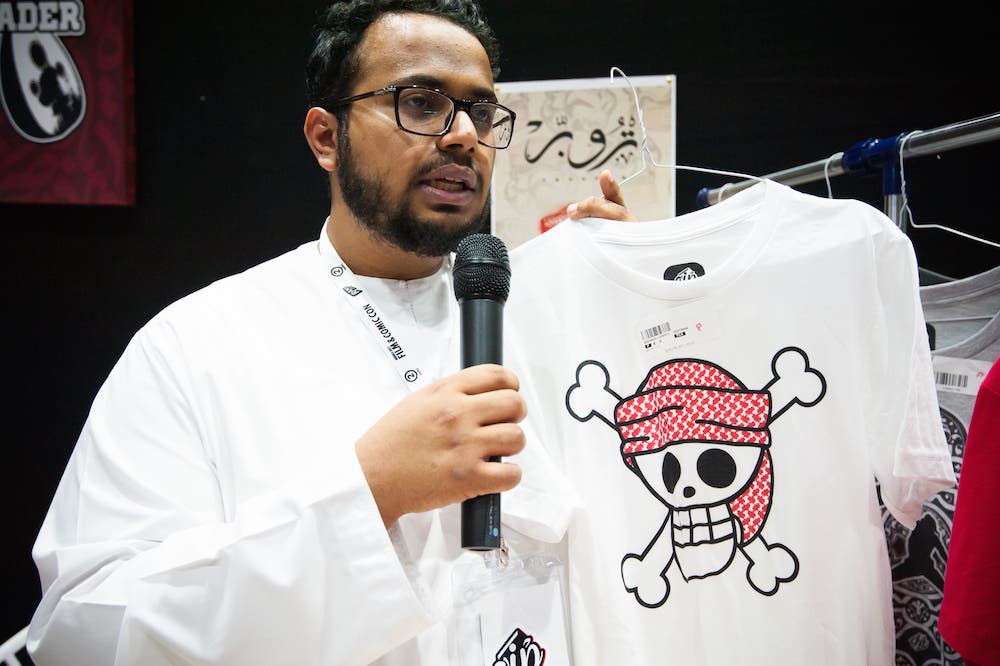 Ahmed Mohamed | UAE
Emerging artist Ahmed Mohamed is also a fan of the concept.
"I'm a graphic designer who specialises in pop art. For my designs I like to take well-known characters from film, and add my own 'local' twist to them," he says. "Take this shirt for example, of the skull and crossbones. I gave him a ghutra [local headdress]. It's something new."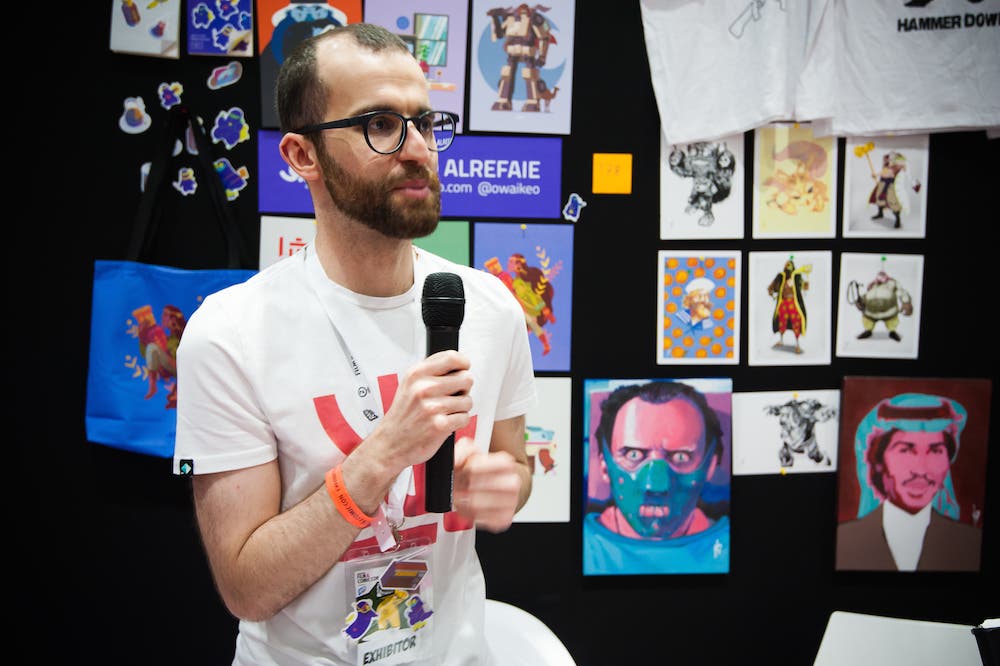 Ahmed Alrefaie | Kuwait
Some artists made their debut this year.
"This is my first time participating in MEFCC in Dubai," says Alrefaie. "My art is a mix of Arabic and western design. I like the modern design of the west and I also like to infuse the Arabic culture in my art."
WATCH OUR INTERVIEWS HERE:
Hudoob | UAE
The popular street fashion brand is no stranger to Comic Con fans, as 2017 marked its fourth appearance.
"We make sure to participate every year," says Hudoob founder Khalid Mahmood. "The turnout is quite good, and the exposure for the brand is good as well."
As opposed to fusing Western with local elements, Hudoob tends to focus on a more local offering.
"I tend to wear caps a lot, so one day I thought why wear only caps with English on them… why not Arabic?" Mahmood explains. "So I drafted a few ideas [coming up] with words and phrases from the region. And that's how it started."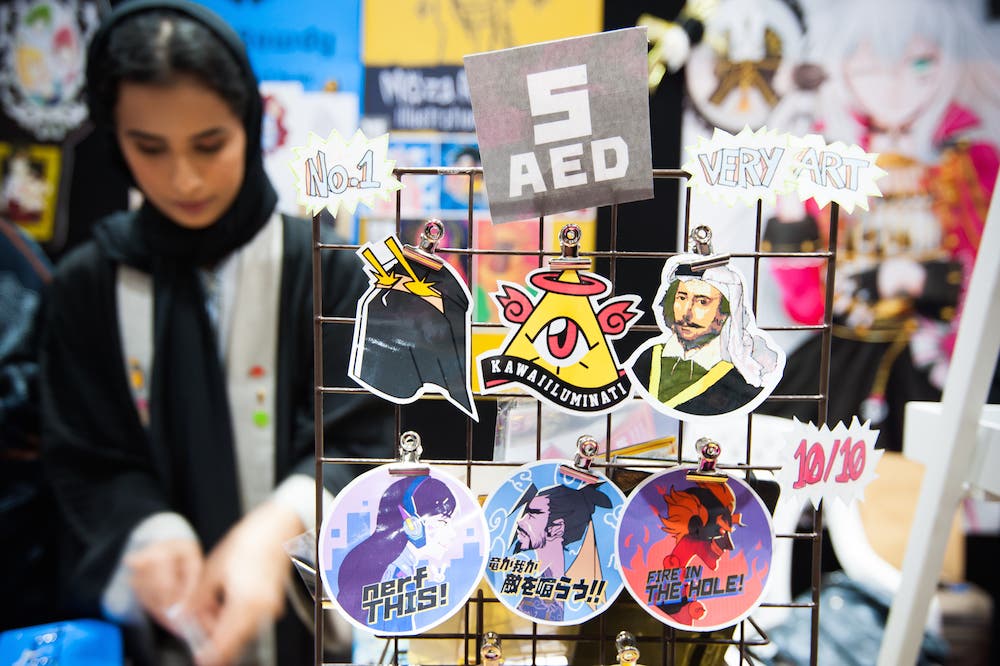 Moza Al Hamrani | UAE
The Emirati artist has noticed the demand for Arab and local content.
"My artwork, especially the ones that are Arabised are selling out," she reveals. "[The scene here] is growing at a fast rate. Now Comic Con is mainstream. Even those who are not 'geeks' or 'nerds' are here because it's the cool thing to do."
Shihab Aldeen | Sudan
Returning to MEFCC this year was the Sudanese artist and he has a new book out.
"This is my fourth year and Comic Con and it's going great!" he tells us. "I'm selling my original characters and my art book. Which contains all my 'brain farts' from the past two years."
NK Comics | KSA
For Naif AlkhairAllah, founder of NK Comics, MEFCC encouraged him to pursue his career.
"I came here to sell my comics, and now I have two chapters from it," he reveals. "MEFCC was the main reason for me to go back to drawing, and I am having a good chance here.
"It's the golden era for comics in the Arab region."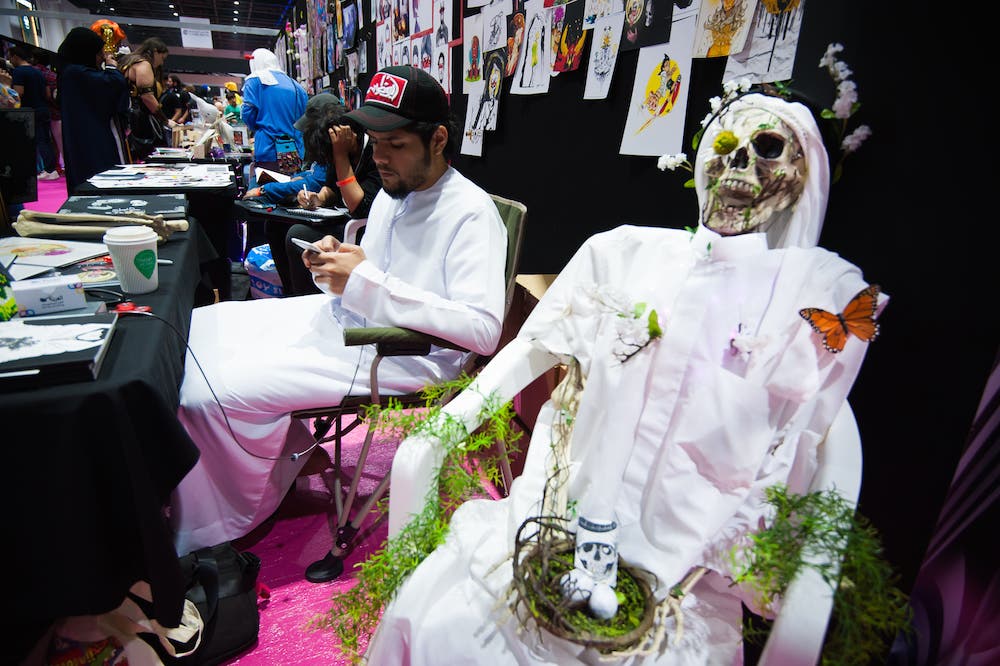 Mohamed AlJneibi | UAE
With a skeleton dressed in local wear and his cool attitude to the event, Mohamed AlJneibi offers something a little different for art fans.
"This is my second year, and I made another artbook. Almost all my art is surrealism, which is quite different from the other exhibitors here," he says. "I hope i'm doing great."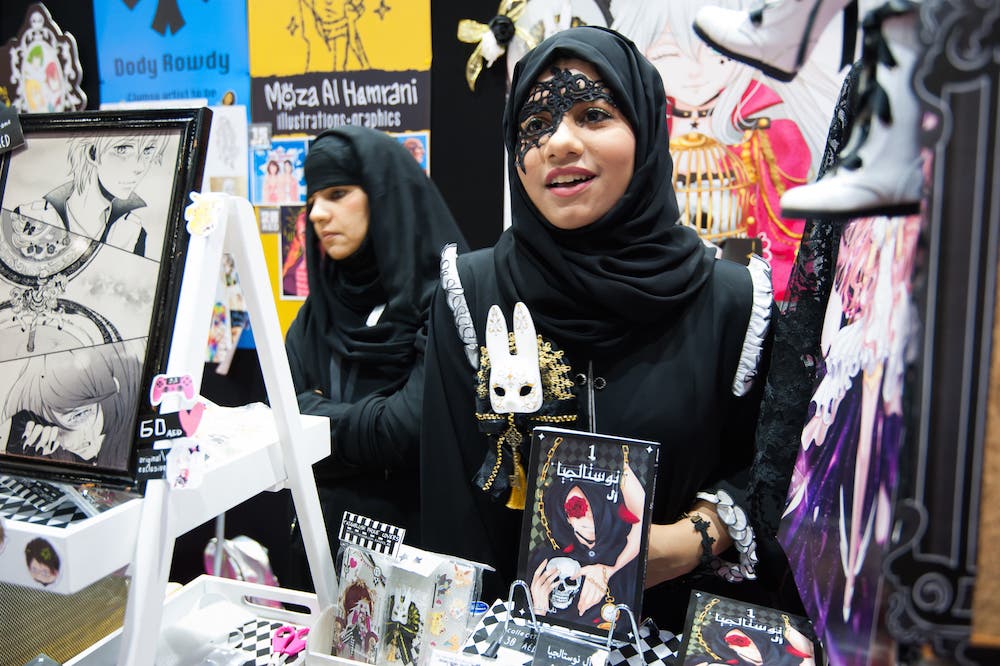 Taiga Blush | Oman
And finally, Zainab – whose pen name is Taiga Blush – had possibly one of the busiest stands of the event.
The Omani artist focuses on creating manga-style art and characters, and amazingly, her work is self-published.
Discussing the role of gender in the comic art scene, she tells us: ""I don't see a difference between male or female. Females could actually do more than males can do here. As you asked me earlier, how can I create all of this as one person?
"I've never seen a male have a table with all of this by himself, so I think we can do it!"