IN PICTURES: Palestinian film festival opens in Gaza, with floor built from rubble
The Gaza Strip's film festival opened on Friday with artists and audience walking along a red carpet laid on a floor built from the rubble of homes destroyed in wars with Israel.
Organizers of the Red Carpet Human Rights Film Festival, running for the third time since 2015, say the goal is to raise awareness of hardship in the Gaza Strip, home to almost two million Palestinians. About 1,000 people attended opening night.
Running until May 17, the festival was timed to lead up to the Cannes film festival and coincide with the 69th anniversary of what the Palestinians call the Nakba, or Catastrophe, when hundreds of thousands left or were forced to flee their homes in the 1948 Arab-Israeli war that led to Israel's establishment.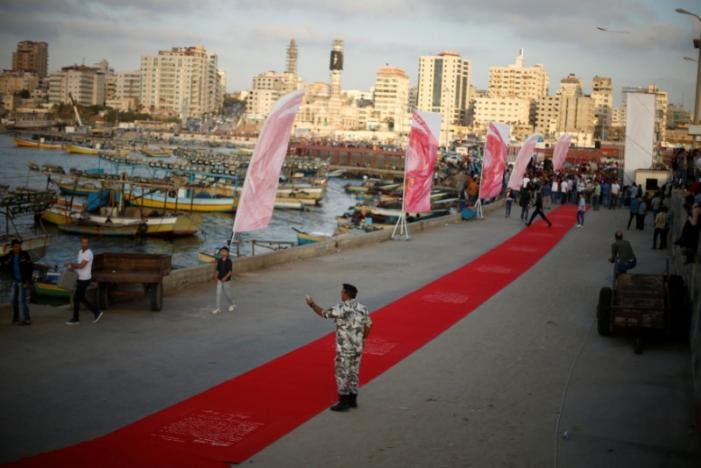 The festival will feature 25 films, made by Palestinian, Arab and international artists in Gaza, the West Bank and the Israeli-Arab city of Haifa, said festival spokesman Saud Aburamadan.
"Our message is: 'We love life as much as we can," Aburamadan said.
Gaza is ruled by the Islamist Hamas movement and is under a partial Israeli-Egyptian blockade. Poverty and unemployment are rife in the enclave. Israel and Gaza militants have fought three wars since 2008.