Wonder Woman is a groundbreaking film. Not only is it the first film to star the iconic character created over 75 years ago, it is the first big female-led studio superhero film in over a decade, not to mention being the first studio superhero film directed by a woman.
With breaking glass ceilings comes high expectations, and upon the film's release, doubts were put to rest as Wonder Woman achieved near universal praise from critics and fans alike.
But while Wonder Woman feels so fresh, Gal Gadot, the titular star, doesn't believe Wonder Woman is doing anything particularly novel. Rather, she credits the film's success on its earnest, straightforward approach to the material.
"I don't know. I don't think we figured something out that was never done before. think that we owned the fact that we were very genuine and very open and very vulnerable. We left all the cynicism aside and we tried to be as open to the world as possible."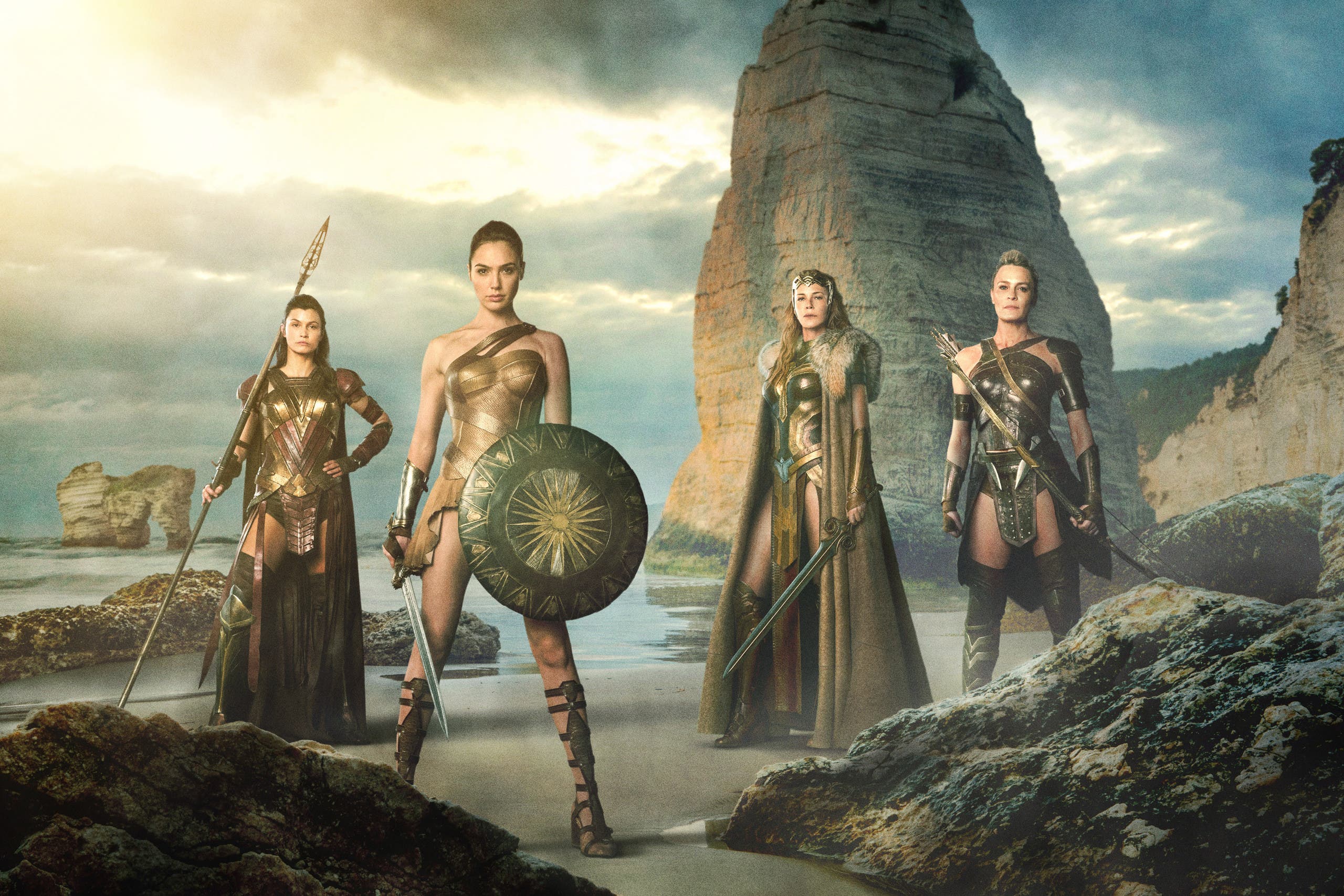 Gadot worked closely with her director Patty Jenkins in order to craft a Wonder Woman that felt both larger than life and fully human.
"Patty has been an amazing partner. I'm so lucky that I had her directing me in this movie. We had many creative conversations and for both of us it was important that this character be relatable. In the end she's a [higher being] and how can you relate to one when you're not one? We figured that the best way to make this character accessible and relatable is by showing her flaws and her imperfections.
"Yes she's the most powerful warrior but at the same time she can be vulnerable, she can confident, and be confused, and confused on the mission but she's so many things. The fact that she's everything, she's all different colors, she's all of the palette—that makes her interesting and accessible to us. That's something that I really like about this character."
While Jenkins may have been the first woman to direct a studio superhero movie, but Gadot never focused on the fact that she's a woman in their working relationship.
"I think that it's just a different experience working with different directors every time. It's just different people so the dynamic is different. The fact that Patty is a woman, I don't know how much different that made, but the person she is, she's full of love, she's so warm. She cares so much about this character and she's there with us, completely invested. I always felt like I was on one side of the camera and she was on one side of the monitor and I always felt her presence. She was the perfect person for the job as far as I'm concerned."
While filming, Gadot looked to co-star Chris Pine for both advice and humor.
"I felt very comfortable working with Chris, That worked to my benefit because Chris has so much experience, but this was my first lead role ever. There he was guiding me through London as Steve Trevor, but also guiding me through this experience in such a nice way. He is very much a leading man—talented and smart, and totally hilarious. I'm not sure people know how funny he is."
"We just kept on laughing the entire time—mostly me. I'm not as funny as he is so he made me laugh most of the time. We had to break so many takes just because I was bursting out loud laughing. There isn't just one—it's laughing throughout the entire movie."
While Gadot's natural screen presence immediately sells the audience on her ability to embody the enduringly-popular character, the film itself is an origin story, largely setting the stage for who Wonder Woman will grow to be.
In Gadot's eyes, one film isn't nearly enough to capture the character. A whole series likely awaits.
"I think there's so much more to explore. Just like you said—this movie we established her origin story and we finally all understand who the character is and what made her become who she is, and now it's just so many different stories and messages we can explore. It's endless."