Is 2017 going to be the year of the escape game? After all, one of the biggest escape game programs in history is making a comeback.
Following the success of its British charity TV special, nineties hit show 'The Crystal Maze' is set to return to UK screens later on this year, with comedian Richard Ayoade taking on the maze master role made famous by Richard O'Brien.
For those of you unfamiliar with the concept, in every episode a team of contestants travels across various zones to compete in challenges. For every challenge won, the team wins a 'crystal', which is then used in a final round. But if a contestant loses the challenge and doesn't make it out on time, then they are 'locked up' in the room and are out of the game.
Even though the original show ended in 1995, the concept never really went away. A Cyberdrome Crystal Maze appeared in various arcades – including in Dubai's Wafi City Mall, which went on to close in 2012 – that allowed fans to play the game in a computerized format.
Then last year saw the launch of The Crystal Maze: Live Experience in London, followed by another in Manchester this year. So in demand is the game that tickets are booked months in advance.
And while we have heard rumors suggesting that The Crystal Maze: Live Experience may be coming to the UAE at some point, there are plenty of other similar gaming experiences that have cropped up in the region in recent years.
UAE escape gaming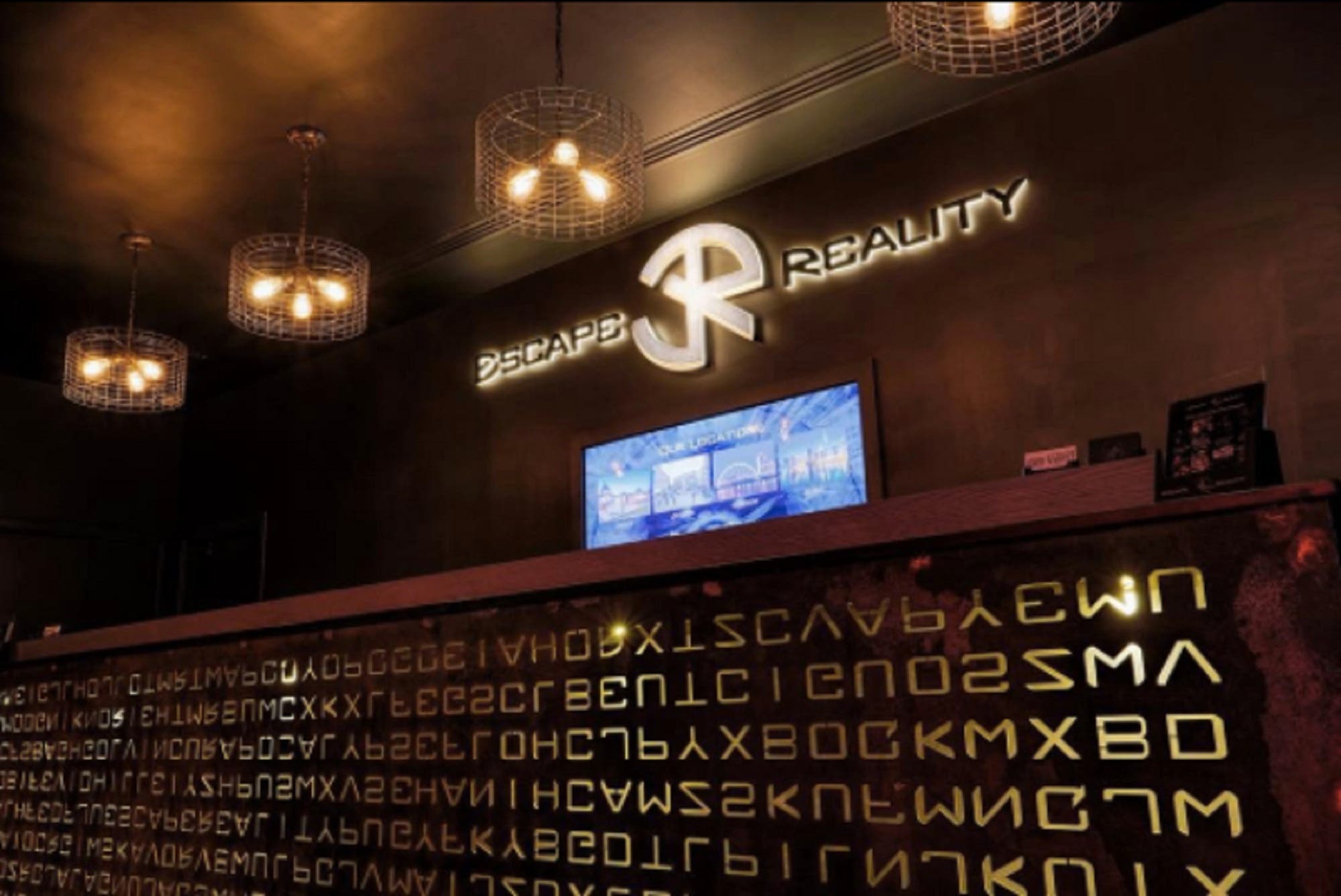 The most recent launch is that of Escape Reality Dubai, which opened its Sheikh Zayed Road doors in March. Featuring eight escape experiences inspired by popular films, TV shows and real-life historic folklore, the venue has enjoyed a successful run over the past few months, attracting groups of all ages.
Funnily enough, it was director and co-founder Bhakti Khubchandani's own experience in an escape game that led her to setting up her own.
"In December 2015, I went to play an escape room and I had no idea of what I was in for. But I walked out thrilled – it was pretty much everything I loved, from gaming to adventure to logic puzzles," she told Al Arabiya Online. "At the same time, however, I came out thinking of the things they could have done better."
Still thinking about it upon her return home, the 22-year-old suggested it as a venture to her father.
"He said, 'Well, why don't you?' and I saw the opportunity and potential of it, and went for it."
Escape Reality Dubai is the fourth of the brand, with the first three launched in the United Kingdom. Following the UAE, Khubchandani launched another in the UK, with two set to follow in the United States.
"We've [also] given out 19 franchises in the last 15 months," she continued, adding that regionally, the company is "in talks with Kuwait and of course we'd love to be in Abu Dhabi, our neighbour."
Popular options
Escape Reality, however, is not the first to arrive in the region.
HintHunt, which offers a single experience for small groups, launched its Dubai venue in 2014. During Ramadan, the venue is even offering an additional daily slot in the evening.
Launching after that was Challenge Chambers at Sunset Mall, and perhaps living up to its name is the most difficult one we've tried so far.
More concepts, including Brainscape Games, Escape Quest and Phobia Dubai have followed.
Discussing the demand for escape games in the region, we ask Khubchandani just what it is that makes them so popular.
"They are something different from your traditional dinner, movies or nightlife outings," she explained. "It's an alternative form of entertainment that's great for kids and adults. I've personally played a room with a 75-year-old – honestly, the glimmer in his eyes afterwards was outstanding!
"It's something no one has come across before and it truly is an escape from reality. And on top of all of that, it's educational. You have to think outside of the box, you share different thoughts processes and ideas while working towards the same ultimate goal. In fact, it's a very popular team building exercise for corporate groups."
Another factor could be that in a world currently ruled by smartphone and tablet games, as well as the rise in virtual reality, escape games offer a much more personal and interactive experience that individuals miss from previous decades.
"Interactive games are not a new thing, but there's something special about getting a group of friends together and actually personally interacting to solve a puzzle or challenge," says Farima Abedi, 29, a UAE-based social media manager and avid escape gamer. "We miss human interaction; when you go to dinner, people go on their phones… when you go out, people are busy Snapchatting or taking selfies... yet at an escape game, you're not allowed to take your phone with you and so you are immersed into the experience for 60 minutes with no distractions. It's good for the mind!"
The challenge for these businesses, of course, is longevity. Once a room played, it's pointless to go again (as all the clues would have been given away). So it will be interesting to see what becomes of these games in the years to come.