British opposition leader Jeremy Corbyn got a rapturous welcome from tens of thousands of revelers at the Glastonbury music festival on Saturday.
The Labour leader took to the stage just before the Kaiser Chiefs at a festival that took a political turn this year, two weeks after a general election.
"Another world is possible," the 68-year-old veteran socialist, who wore a blue shirt over white trousers, told the crowd in a speech that focused on his pacifist, environmentalist, anti-racist policies.
Corbyn also pledged his support for refugees and young people and said that the politics of US President Donald Trump would be "put back in a box".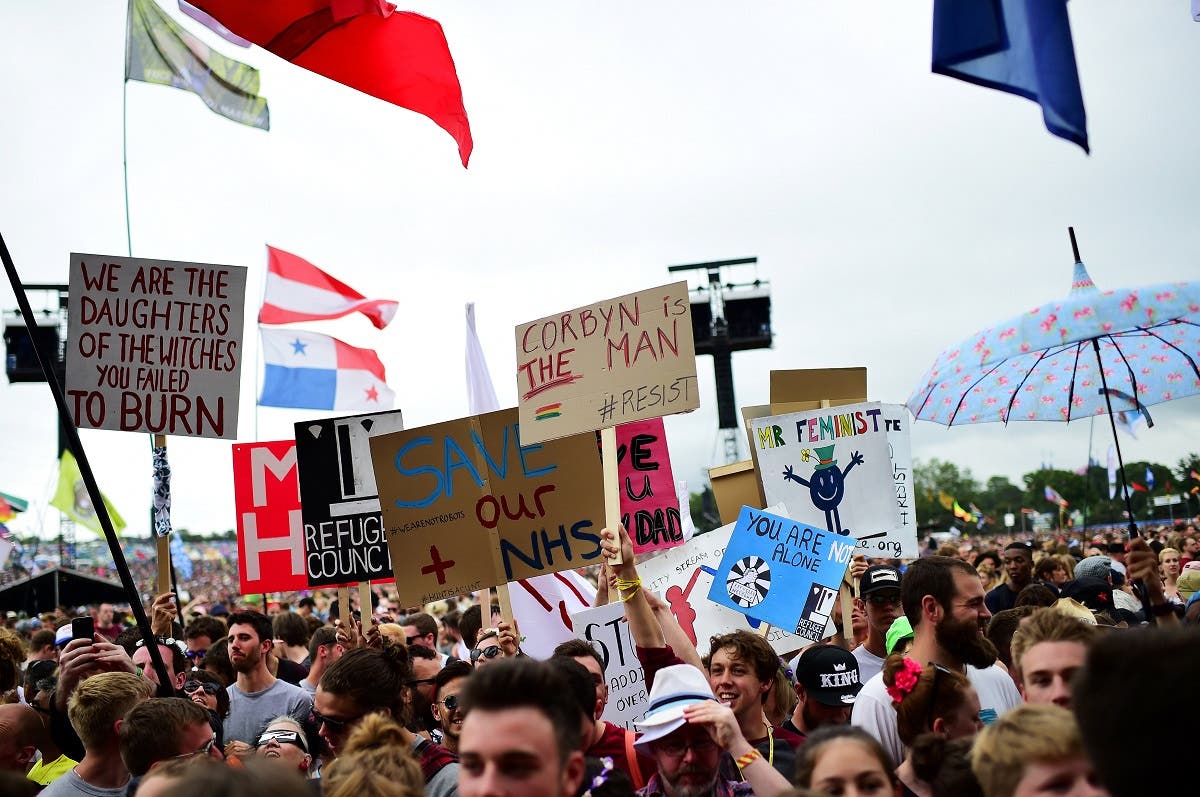 Among the signs held up by festival-goers were "JC Hope" written in a red heart and "Jeremy Corbyn New Era", while some wore T-shirts with Corbyn's face.
As he did during the election campaign, Corbyn also quoted a poem by 19th-century British revolutionary poet Percy Bysshe Shelley saying: "Rise, like lions after slumber... In unvanquishable number".
Prime Minister Theresa May's Conservatives lost their parliamentary majority in the June 8 election, while Labour came second but made major gains -- partly thanks to young voters enthused by the Labour leader.
Corbyn said young people were getting involved in politics for the first time "because they were fed up with being told they don't matter and that their generation was going to pay more to get less".
Corbyn describes Labour is now a "government in waiting" and has said he will push for new elections.
May faces a crucial test in a confidence vote in parliament next week on her legislative programme and will be forced to resign if she loses it.
At Glastonbury on Friday, Radiohead frontman Thom Yorke told May to "shut the door on the way out", as the crowd broke out in a chant of "Oh, Jeremy Corbyn".