Four thousand people auditioned for the role of the legendary rapper Tupac Shakur in All Eyez On Me. One look at Demetrius Shipp Jr., and it's hard not to feel sorry for the other 3,999.
Tupac was gunned down in Las Vegas after a Mike Tyson fight in 1996. We know that, we've had 20 years to internalize that—but one look at Demetrius Shipp Jr.—and it's hard not to doubt that for a moment.
Even Producer LT Hutton, who once worked for Death Row Records, the label for which Tupac recorded his biggest album from which the film gets its title, couldn't believe his eyes.
"My assistant came into my office and said, 'I don't know how to tell you this but, Tupac is in the lobby.' I said, 'I don't have time for your games today.' She goes 'I'm telling you, Tupac is in the lobby.' I decide to see what this girl is talking about, so I walk out and see Demetrius Shipp sitting in the lobby. I'm like, 'Lo and behold, this is crazy. It is Tupac!'
Shipp couldn't believe it either, he tells me. "I didn't think it was real."
Yeah, sure, he'd had people telling him he looked like 'Pac since high school, but where had that gotten him to date? At the time he auditioned, he was working for discount retail chain Target in Long Beach, California. It might get him a double take on the street, but what else could it become?
It became the chance of a lifetime. But before All Eyez On Me, Shipp had never even acted. So once the opportunity presented itself, he dug as deep into the life of Tupac as he could.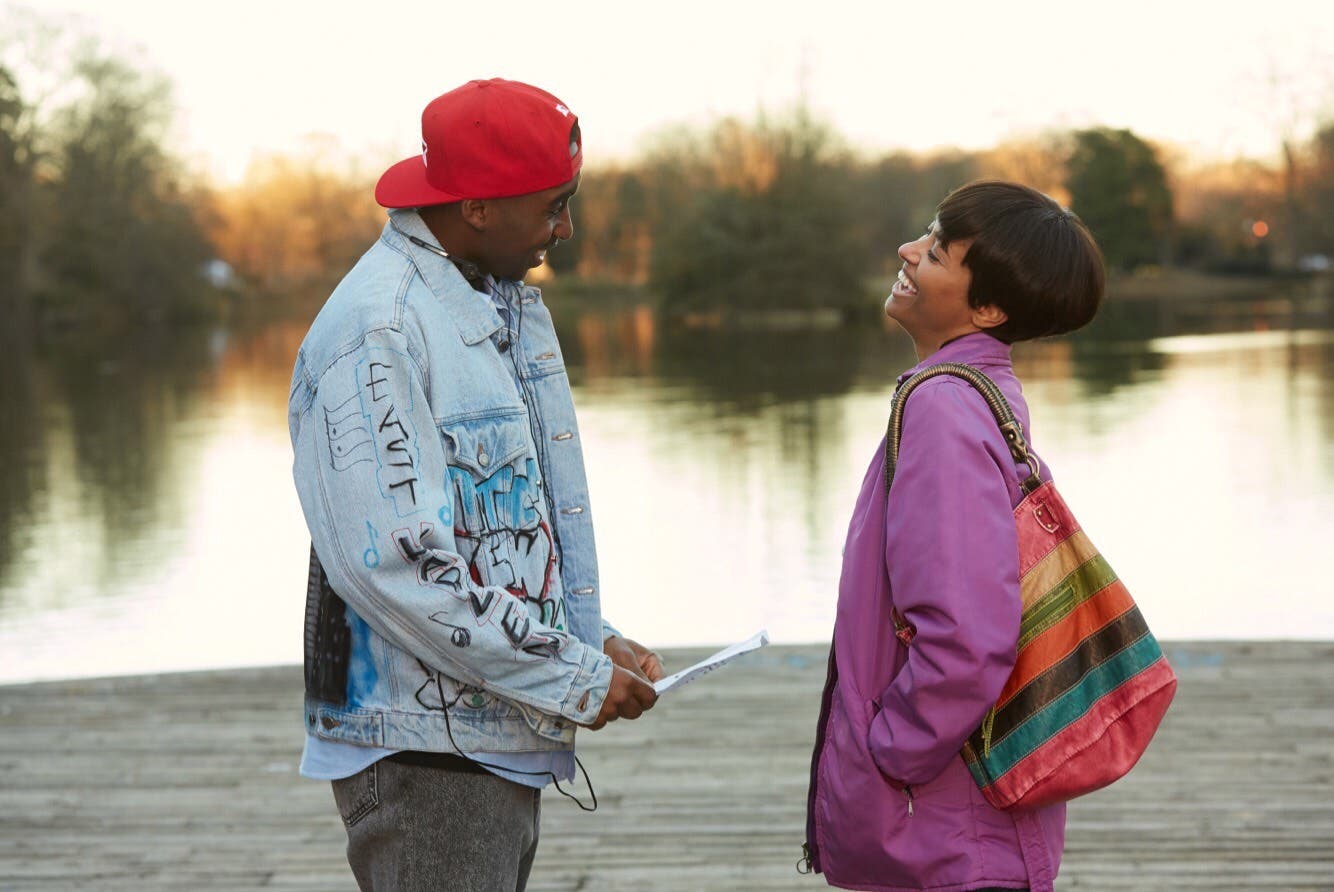 "I researched as far and as high and low as I could go. I read all the books that he read, went to the school for Shakespeare to learn Shakespeare, along with just literally eat, sleep, breathe Tupac all day. That's all I would watch at home was Tupac interviews. Before I went to sleep, it was Tupac. In the shower, listening to Tupac. This was before I even had the role. This was just in preparation in hopes of getting the role."
But it wasn't enough to just study Tupac. He had to try to become Tupac.
"I made it a point to take on the mannerisms within my own self every day. I didn't want to just learn it when I got it. I wanted to say, 'OK, I need to slightly make this who I am for the moment'. It got to the point where my grandfather was like, 'What are you talking with your hands so much all of a sudden?'"
Once he landed the role, with the help of acting coach Angela Gibbs, Shipp completed the transformation. But in a film that tries to encapsulate the whole of Tupac's life, and with so much of Tupac's life having happened in the limelight, Shipp couldn't just offer interpretations of the behind-the-scenes life of the rapper. He had to uncannily recreate iconic moments, including Tupac's most celebrated performances from stage and screen. For Shipp, that presented the biggest challenge of all.
"Man, all those scenes that we recreated…The Juice movie scene was not hard but there was more pressure that I'd put on myself. The recreation of the court scene. The recreation of the Death Row East interview. The recreations, the stuff you could go back and look at [was the hardest to do]."
Shipp knew that people would be paying attention to every detail. "If you look on YouTube, there are already side-by-side comparisons."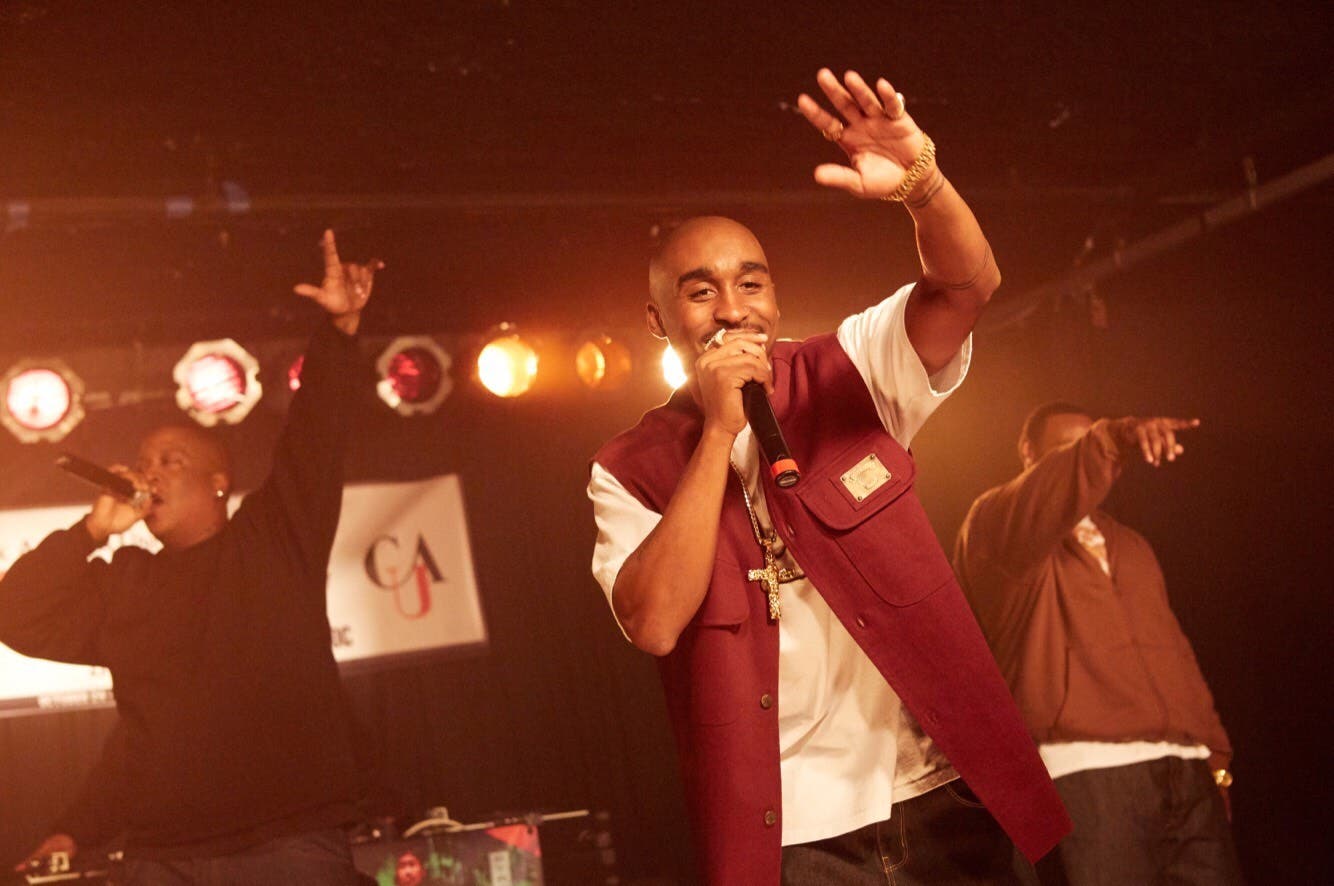 Talking about the response he's gotten from rappers, Shipp beams.
"I've gotten great feedback from Snoop Dogg—he loved it. The Game loved the movie. Busta Rhymes loved the movie. They've all seen it. I watched it with them. Meek Mill has seen it. They've all given great feedback and have great respect for my work, getting the work done and bringing 'Pac back."
"I've also had a rapper who wasn't a fan of Tupac per se, and he's come out and said to me 'I wasn't ever a fan of Tupac, but his story weighs so much and is so parallel to my life, I have a new found respect and love for Tupac.'"
In the wake of the film, they've all given him the same advice. "Keep being you, honestly," Shipp says.
Shipp's favorite actor? "Denzel Washington," he says without pause.
Why? "He's a bad—" he stops, if I'm to speculate, to avoid inadvertently quoting Pulp Fiction. "—He's great. He's a special kind of actor. No matter what film he's portrayed in, you know who Denzel is, you know what he plays, what movies he was in prior to whatever you're going to watch, but it never seems to cross over. You always get lost into the new character he's playing. That's a great ability to have."
It's an ability he took to heart when immersing himself in the role.
So—what's next for Shipp? After all, the role of a lifetime only comes around once. Would he ever tempt fate, and play Tupac again? "No. Not playing Tupac. I won't do that again. I've done it, and that's that."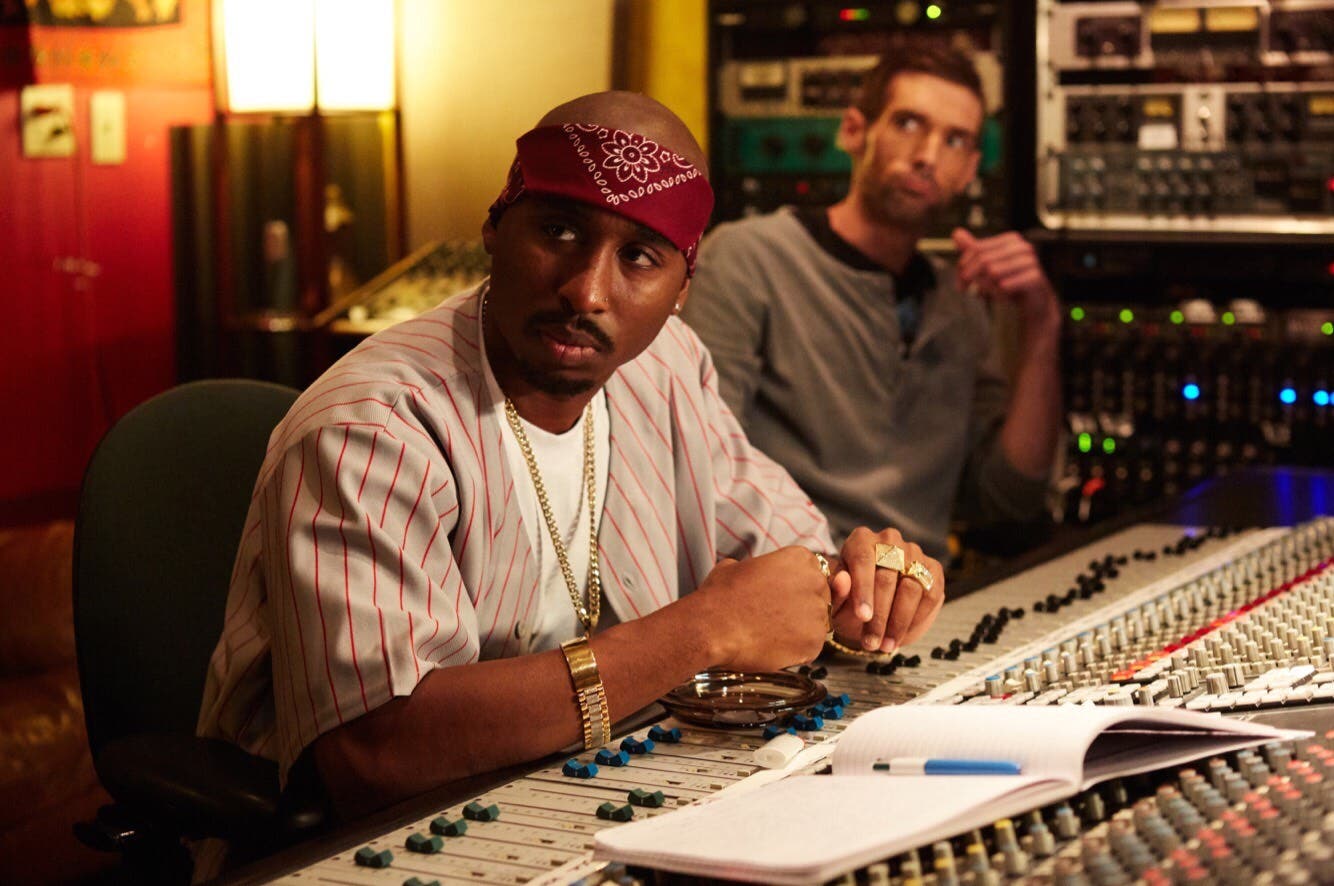 While he's trying to move on from the role, that doesn't mean he has moved on from the man. "I'm still a fan, of course. I had a year to come off of Tupac before the movie even got released. I'm absolutely a fan. I still love the life and legacy."
He wants to continue acting, but what inspired Shipp most was Tupac the leader—Tupac the thinker. And while Tupac died at age 25, and never got to become the leader he could have been, Shipp wants to be a leader in his own right.
"I would like to use my platform to be a voice to people. But for me, the people that I want to be a voice to are the youth—the teenagers."
All Eyez On Me is in theaters now.