If Spider-Man: Homecoming is your first trip on the Zendaya hype train, welcome, we've been waiting for you, but good luck finding a seat, as it's getting pretty crowded on here.
At this point, there are probably two types of people left on earth—those who know Zendaya, and those over the age of 25. Seriously, go check her Instagram. If you decide to follow her (which you should, as it's much more than dope selfies), you'll find 43 million people already beat you to the punch. She may be the strongest voice of her young generation.
Before Spider-Man: Homecoming brings her to a whole new audience, what's important to know about Zendaya is that while, yes, she's a fashion designer, a pop star, a Disney child actor, a model, a public figure and more, what took Zendaya to the next level is how she handled it at every turn—how she used her intelligence, strong perspective, progressive attitude and clear voice to win the respect of young people across the world.
Oh, and if you don't know Zendaya yet—before we get any further—it's pronounced with a 'day', not with a 'die'.
Let's get this out of the way too—Zendaya is excellent in Spider-Man: Homecoming. The trailer doesn't tell much, but I'll give a way a bit—Michelle's the type of person who won't climb the Washington Monument while on a school trip to D.C. because it was built by slaves, who talks about not having friends like she has yet to fill a very high-level position, and who is probably the smartest and funniest person in the room, waiting patiently for those around her to catch up.
Also watch: EXCLUSIVE: Al Arabiya sits down with Spider-Man: Homecoming's Tom Holland
There's not enough Michelle in Spider-Man: Homecoming, of course, but we can't get everything the first go-around, can we?
Zendaya and I are sitting in Barcelona, and, as you'd expect, she's wearing a pretty fantastic shirt—bright red, with two pink flamingos, beaks meeting at the center. I compliment it.
"Let me know if you need to borrow it," says Zendaya. I may take her up on that some day.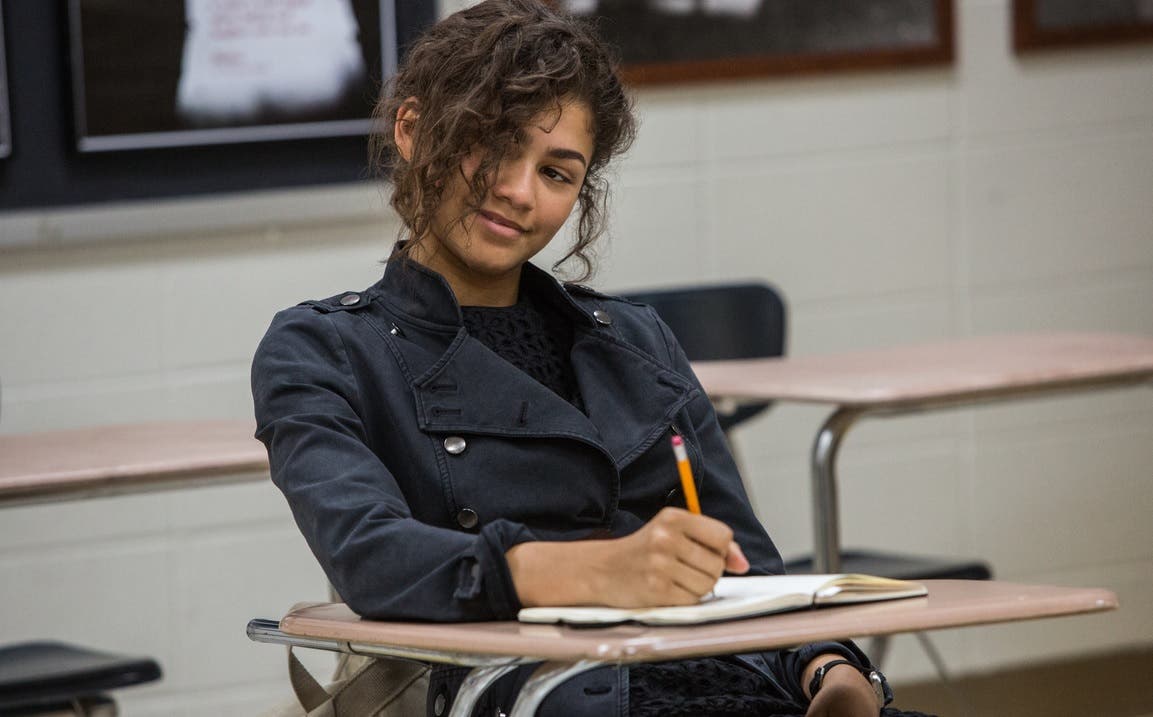 To the legions of fans that Zendaya has picked up, it may seem strange that Zendaya's first big screen role is in a superhero movie. After all, superhero movies aren't known for their unique, stand out characters, especially from the female side of the equation.
While we might never be rid of the factory-made generic female lead role, rest assured that's not a role Zendaya would ever take, and her character Michelle eschews those conventions.
"I guess you could say I just didn't want her to be the typical girl in superhero movie. I think that there are so many different types of amazing powerful women out there and we should showcase that. No woman is the same, and we all are different. I wanted to create a character that was just different—something we haven't seen in a superhero character who doesn't have to be the love interest, doesn't have to be the girlfriend, and can just sit on her own and be different."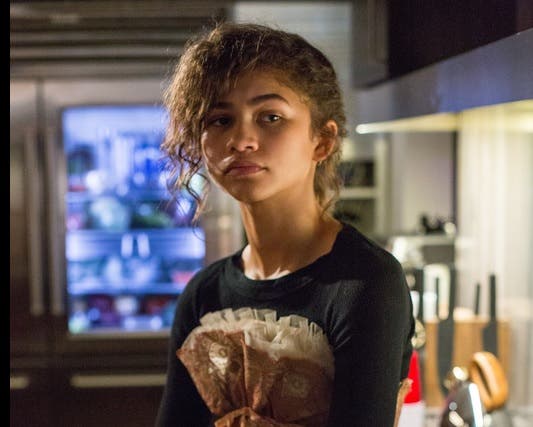 Zendaya didn't want Michelle to be typical. Neither did director Jon Watts.
"What was really cool is I think Jon had a really clear direction of what he wanted for this movie, and we're all on the same page, you know? Jon thought exactly what I thought before I even thought it. He wanted to make this movie different, and he wanted it to be forward thinking, and truly a reflection of what New York is like."
"That started in the diversity of the casting, for example. I think it's really cool that way, and I think that even the love interest in the movie, she's amazing and she is the love interest but she's still a strong female character who is doing her own thing and is not there solely to be 'the girl'. She's doing her own thing and she's killing it, you know? It doesn't have to be one way. It's nice to see female characters in that way."
But is this approach a representation of 'Generation Z'? Well, yeah, but to Zendaya, it's also not reinventing the wheel, and there are many links to be found to generations past.
"At the end of the day, it's all very similar. And what Jon did really great was keeping it fresh and keeping it new but also having that classic feeling, and what that means is that everyone has their distinct characters. Somehow, oddly, they all fit together, and they all work. Everybody is very independent in their personalities and who they are, but it makes sense somehow. Like in the Breakfast Club, everyone has their own strong personality and is who they are but somehow, they all work."
Zendaya found love for more than the characters. Tom Holland, who stars as Spider-Man, won the real-life respect and friendship of Zendaya throughout the shoot.
"I think for me, he's a super hard worker. He wants to do everything, every stunt. It's like dude—you can't do that! We need you to stay safe for the next however-many movies they're gonna make of this thing, please. Don't go all the way! But he will and he's so committed to the character and to being the best Spider-Man/Peter Parker he can possibly be. Because this is his dream, it really is. He talked this into existence, you know?
"I think he's a really good person, and I think that's the best part—knowing that the person that gets to wear the suit and have the name of Spider-Man is a good person in real life."
With another big film coming towards the end of the year—The Greatest Showman, starring Hugh Jackman—Zendaya's film journey, while new, is off to a fast start. But with the huge mark she's made outside of the film world, the big question is, what does Zendaya want her the rest of her career to look like?
"I think the most important thing for me, especially coming from the background that I do, is that you have to prove yourself. Taking the right things, doing the right projects, and taking your time. I would rather be two lines in an awesome movie than the lead in a terrible one."
"It's like starting from the beginning. Even though a lot of people know who I am, in the movie world, I'm brand new. I'm just starting off in this world, so it's nice to take these baby steps and grow."

- Spider-Man: Homecoming is in theaters Thursday, 6 June -