On the evening of July 20, 2017, Linkin Park fans were left stunned as it emerged that frontman Chester Bennington had taken his own life. It was bandmate Mike Shinoda who confirmed the tragic news on Twitter, posting: "Shocked and heartbroken, but it's true. An official statement will come out as soon as we have one."
Late last night (24 July) the band released an official group statement dedicated to Bennington: "You touched so many lives, maybe even more than you realized. In the past few days, we've seen an outpouring of love and support, both public and private, from around the world."
Ask any Linkin Park fan and they will tell you that the band defined a generation. They were at the forefront of nu-metal. They played live shows like no other in terms of musical style and presentation. Bennington's angst-ridden, raw vocals and lyrics paired with Shinoda and the rest of the band's arrangements and production was a winning combination, one that resonated with fans around the world.
They performed in the region once, in 2010 in the UAE as part of the Abu Dhabi Grand Prix after-race concerts. In an interview with Gulf News ahead of the band's debut, and now only, appearance in the Middle East, Bennington revealed dabbled with a bit of regional music.
"I've messed around with some of that stuff in the past. I love the Middle Eastern vocal techniques and the harmony. It's amazing."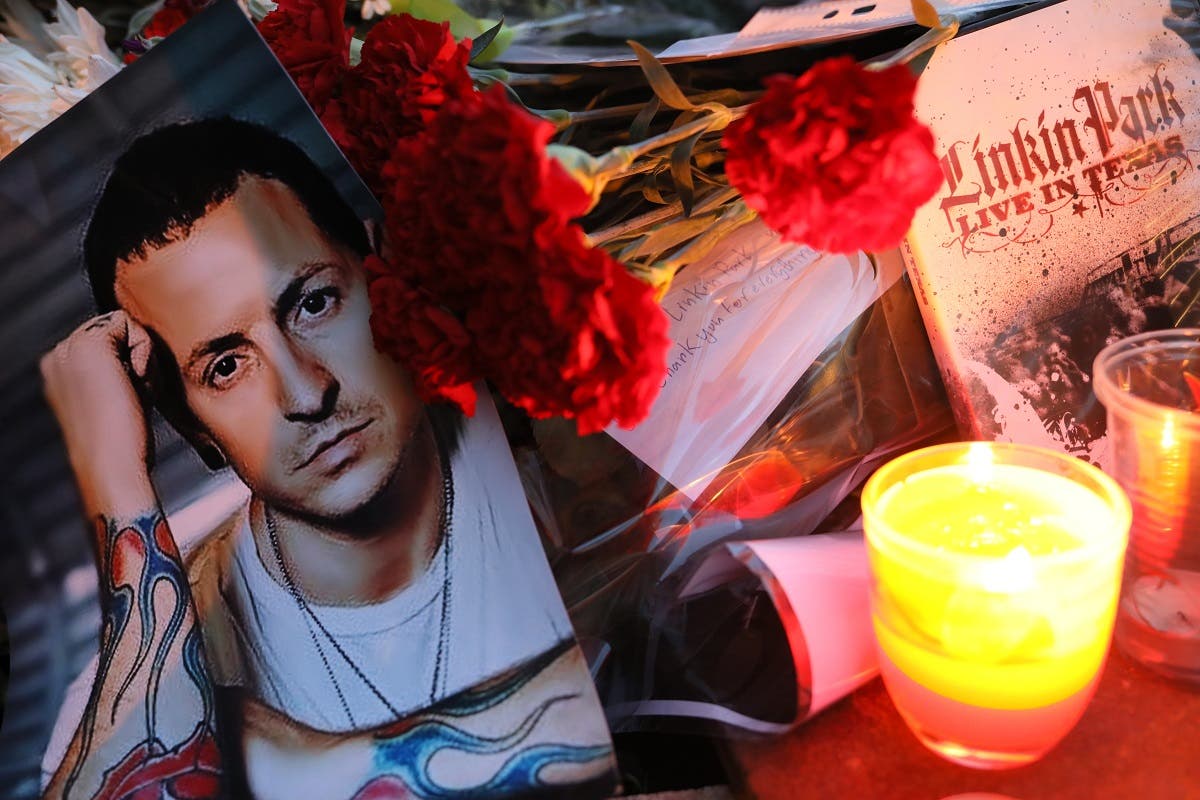 Now, many around the UAE and the wider Arab region are taking a trip down memory lane to remember their fondest Linkin Park tracks. At the time of publishing, Linkin Park's latest album, 'One More Light' is currently at number one on the UAE's Apple Music/iTunes chart, with two more records – 'Hybrid Theory' and 'Meteora' – also in the top ten.
We reached out to Linkin Park fans to give us their memories. In no particular order, here are ten songs that defined a generation of music lovers.
1. NUMB
Released: 8 September 2003
Numb mirrored my teenage angst, unrequited love, mean girls, and first heartbreak phase. At that time, I felt like only Linkin Park got me.
Sarakshi Rai, digital editor
2. PAPERCUT
Released: 25 September 2001
I started speaking English at the age of 16 due to my love and passion for music. 'Hybrid Theory' was on repeat, and I can simply say that it helped me with my English. I also used to put that track on the background while I played basketball at university. Good memories!
Big Hass, radio host and blogger
It was the first song of theirs I heard. Had me hooked. Up until that point, I hadn't come across any music that clicked; that made me feel, yeah, I want to listen to more stuff like that. Linkin Park was the band that opened my eyes to a whole different culture. One that reflected how I felt about myself and how I felt about things at the time. I ended up in a mosher and skater culture that helped myself and many other people my age express ourselves and find out who we are. That album and Linkin Park in general defined me as the person I am today. And a big part of that was down to Chester's passion and emotion that came through in the music.
Ben Furfie, web developer
3. IN THE END
Released: 9 October 2001
That piano riff is instantly recognisable. I remember learning that on a keyboard back in the day. One of the best songs, in my opinion, that mixes classical instruments with rock and rap. I would say this is one of Linkin Park's most popular songs… as far as I am aware, it is the most played song in all of the band's live shows.
Mohammed Yassine, graphic designer
4. A PLACE FOR MY HEAD
Released: 24 October 2000
The lyrics resonated with what I was going through at the time at school and home. Also, fell in love with the intro, which is still one of my all-time favorites because my brother was just learning to play the guitar and practiced it day in, day out for months on end (we shared a room then).
Ahmed El Sayed, engineer
5. FROM THE INSIDE
Released: 24 October 2000 (as part of 'Hybrid Theory')
The mix between Bennington and Mike Shinoda in that song was beautiful. Plus, the song represents a lot of the bottled-up anger everyone feels. Relating to it was very easy.
Omar El Abd, partner development manager
6. CRAWLING
Released: 1 March 2001
We all know that Chester had a lot of personal battles, and every time I see him sing 'Crawling' live, my heart breaks a little. This is said to be his last performance of the song.
Sherry Selim, PR manager
7. ONE STEP CLOSER
Released: 28 September 2000
I remember being in the UK, and this was in the 'singles' section of Virgin Megastore. At the time, I had no idea who Linkin Park was. I just ended up buying it for 99p on cassette because I liked the look of the artwork. One listen in, and I was hooked
Matt Stevens, video editor
8. FAINT
Released: 9 June 2003
My friends who weren't into rock weren't fans of Linkin Park, obviously. But I feel that 'Faint' brought us together because it fused rock with dance elements. And so, you didn't have to be a rocker to appreciate this single along with the album, 'Meteora'.
Amr Shukri, business development manager
9. BREAKING THE HABIT
Released: 14 June 2004
Although many might have thought they sold out, I think Linkin Park produced the music they wanted to produce. Because their musical styles are constantly changing. And so what? 'Breaking the Habit' has a strong drum n bass feel to it, and was quite a different track compared to everything else they had released at that point. There was no guitar and no Mike Shinoda rapping.
Tia Fernandes, consultant
10. MY DECEMBER
Released: 24 October 2000 (as part of 'Hybrid Theory')
Like everyone else, I was hooked on to Linkin Park's first release and every album since then. One song that I can still relate to would be 'My December', [an album track] from 'Hybrid Theory' about finding a place that one can truly call your own, or an escape. I guess at some point in time, everyone is looking for that escape from the realities of life, the daily struggle and so on.
Abel Fernandes, Dubomedy
FULL PLAYLIST