EXCLUSIVE: Why Elizabeth Olsen trained with an Iraq War veteran for Wind River
Anyone with older siblings knows how hard it can be, growing up, to step out of their shadow. When your older siblings are Mary Kate and Ashley Olsen — perhaps the most iconic child stars of their generation—it just doesn't seem possible.
Big wonder then, that Elizabeth Olsen — or Lizzy as she likes to be called — went from playing the part of 'Girl in a Car' in the Olsen twins movie How the West Was Fun to being one of the best young actors in independent film — not to mention a gosh-darn Avenger.
Currently, Olsen is balancing those two scales — prepping to film Avengers: Infinity War Part 2 and promoting her two hugely-acclaimed indies both out this summer — Ingrid Goes West and Wind River.
"It's one of my favorite positions I've been in in a while. It feels good. It's a good kind of busy. I feel really lucky to have had these two movies. They're so different but both coming out at the same time, and in their own unique way people enjoy them, so that's been really rewarding."
Wind River is the third in Taylor Sheridan's Frontier Trilogy—following Sicario and Hell or High Water, both of which were nominated for Oscars, the latter for Best Picture. Olsen plays Jane Banner, a rookie FBI agent called in to investigate a murder on the Wind River Indian Reservation, a US territory established by the Eastern Shoshone Native American tribe in 1868.
To prepare for the role, Olsen spent months training with ex-law enforcement officers and ex-soldiers. Why? "My insecurity probably made me feel like I needed to do that," Olsen tells me.
"I've watched movies before where people who are using a weapon and are supposed to look like they know what they're doing don't look like they know what they're doing. It's all you can think about. I just didn't want to be a distracting, really. It was just me being insecure and nervous and challenged by the job itself."
Her over-preparation ended up being an integral part in the development of her role.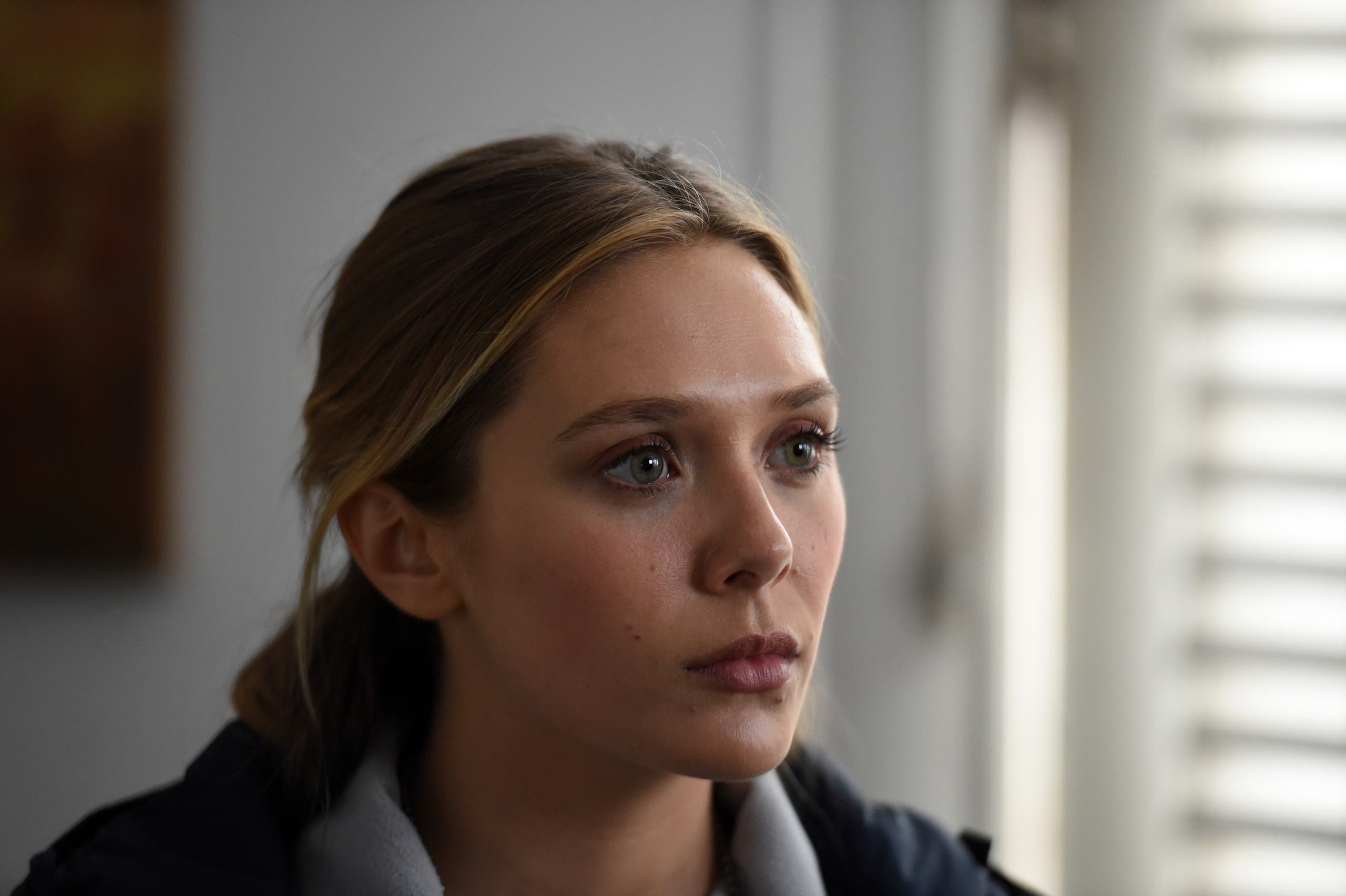 "Getting to do the physical things like the training is so informative to how you should approach a character, because the people you're training with teach you a lot just by being around them. I think it was a really important part of the process for me to understand how to communicate, and how to ask for things, and demand for things in a certain way, just because you're around people who are law enforcement officers or served a few tours in Iraq. You soak up their energy."
Olsen was fascinated with the way that her trainer, ex-law enforcement officer Mark Bradford, looked at the world.
"Just his demeanor as a person—he has a non-political point of view on things. It was really weird because when we were training, every week there was a different police shooting of an innocent black man or kid, and there was an increase in police brutality in the media, and hearing his point of view had nothing to do with any personal cultural differences, it had specifically to do with what it means to be in a position where you feel threatened, and the lack of training. A lot of law enforcement officers in our country don't have to go through a high quality of training. I had to learn four specific rules before even touching a fake gun—before he would even let me work with an airsoft gun."
That brand of scared, undertrained police officer is also portrayed in Wind River.
"You kind of see that testosterone build up in the movie and she's the one who has a steady mind."
Discovering Wind River
The film's setting opened Olsen's eyes to the issues facing Native American Reservations in today's United States.
"The governmental jurisdictions we have with reservation land, and how it's a system that's set the Native American people to fail ultimately, and how we provide them with such a lack of resources and don't provide them with any help. It's an assault on how we treat people who are our neighbors in our country, and how the reservation vs. federal law is really just set up to help the quote-unquote white man. That was really disturbing to me, and the amount of sexual assault and rape that occurs on a reservation. There's a lot of that in our country, but it's heightened on reservations."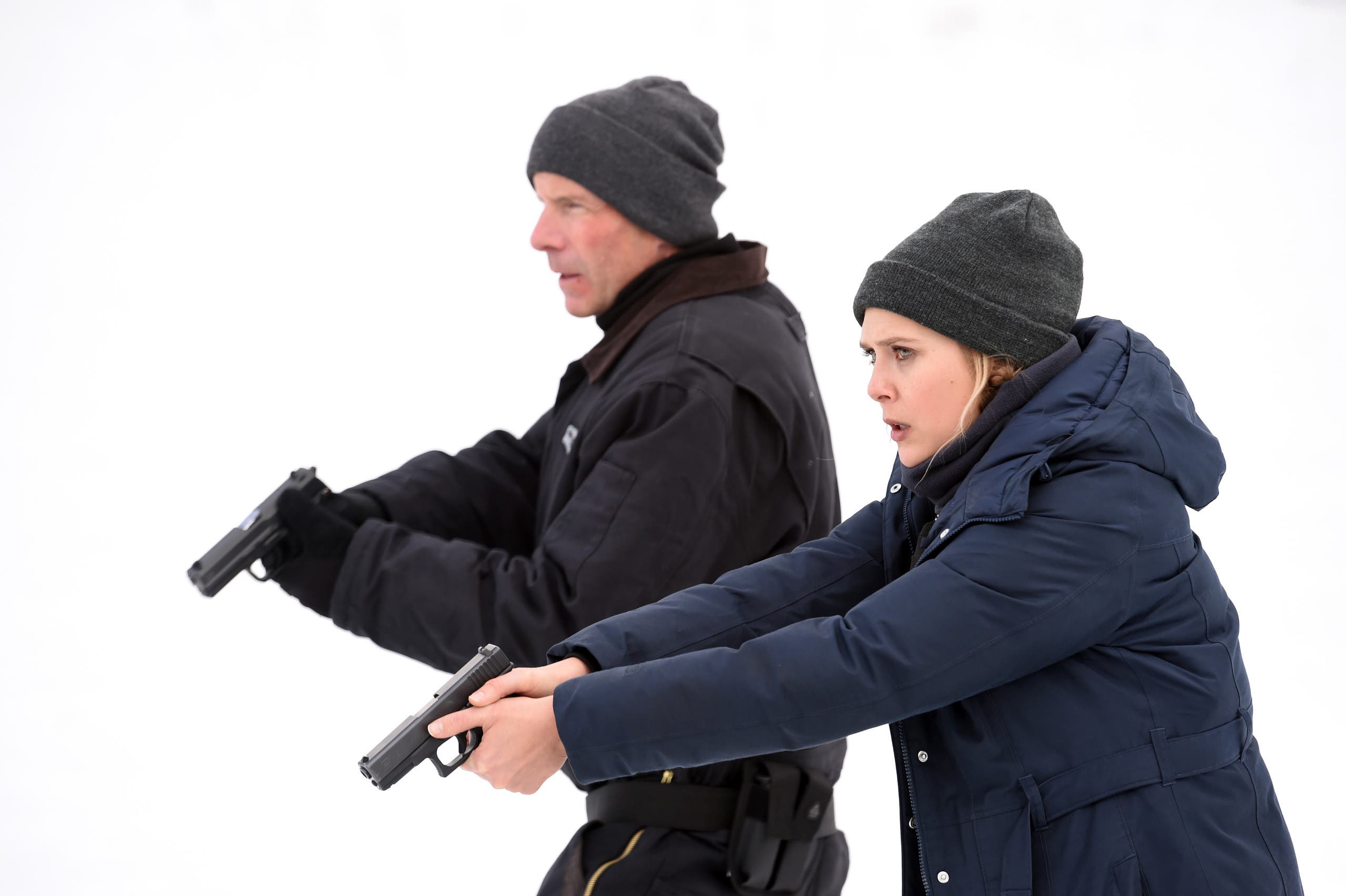 Creatively, filming Wind River with writer-director Taylor Sheridan and co-star Jeremy Renner was one of the most satisfying of her career.
"Because of where we were filming, being in the snow and having the actual seasons approaching, we had to work as efficiently as possible. I don't really remember a moment of us sitting back and just laughing about something that was superfluous to the film. If we were laughing, and if we were having a discussion between takes, it was always about the film, always about the characters—how we can rewrite something the next day in order to serve what we had just filmed that day. It was incredibly stimulating."
On a small, cold set far from populated areas, creative discussions sometimes got heated—but, for Olsen, that just made them more productive.
"Even if there were some tense conversations they were always really creative. I don't care if you have a creative argument with someone if everyone is on the same page and it's not an ego-based argument and everyone's just trying to figure out how to make it the best film possible—that's just such a fun thing to be a part of. It's fun to be a part of the problem-solving as opposed to having producers and directors and writers go in their own little corners and try and solve things and you just wait for them to come to a conclusion. It's a lot more fun to be included in that process. That's what Taylor, Jeremy and I were able to do. It made it such a fulfilling experience as an actor."
Approaching Avengers: Infinity War
Since her breakout role in Martha Marcy May Marlene, Olsen has grown quickly as an actor, and projects such as Wind River have been hugely important in helping her find her creative voice on set.
"I think that it changes depending on what the project is, but what is most consistent is me feeling more comfortable in voicing my opinion. I think that comes with age and experience. I'm almost thirty and I haven't been working for 10 years yet but I have started to feel like if you can approach your opinion and presenting your opinion to other people in a collaborative way then even if it's a bad idea it's still an OK conversation to have and to know that even if you're wrong, that's ok. "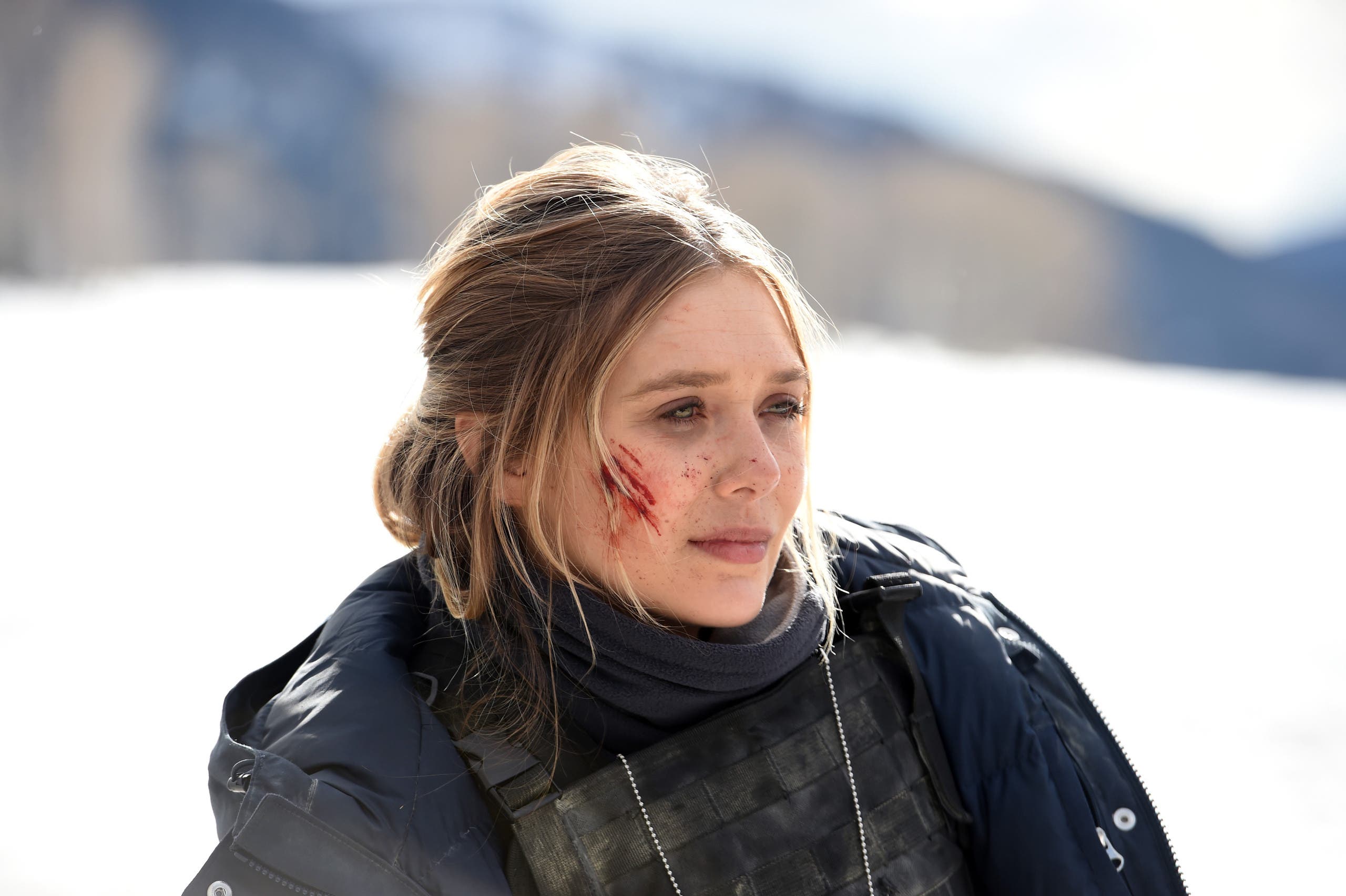 With four Marvel films in the can and one left to be filmed—2019's Avengers: Infinity War Part 2, Olsen is bringing that hard-earned maturity along with her.
"I'm having more experiences where my opinion is included. On Avengers, [Avengers: Infinity War directors] the Russos—the first thing they said [while filming] Captain America: Civil War was, there's too many characters to keep track of and if something doesn't make sense to you for your character just let us know and we'll figure it out'.
"They mean it. I'm just starting to—well not just—but in the last couple years, I'm starting to feel more confident in being able to have a voice. Even if I've voiced it before, I think I've understood it a little bit better as I've gotten older."