Leaders of entertainment giants are here discussing innovations and experience in cinema. A panel session at the Misk Global Forum discussed how the landscape of entertainment is changing.
Adam Aron from AMC Entertainment, the largest movie theatre chain in the world, said he was impressed with the new leadership's direction in modernization and progress and that "Saudi youth have a very bright future ahead of them."
Commenting on the cinema ban in Saudi Arabia, he told Saudi Gazette: "Cinema has been banned for more than 35 years but there's been a lot of talk that that might change. So we're watching closely. Whether AMC will be a part of that, is partially up to the government but I know that if they would let us in, we would be very enthusiastic to be a part of the fabric of Saudi life."
He described the potential for entertainment in Saudi Arabia as "enormous" for not only bringing smiles to people's faces but also creating millions of jobs. Saudis love movies, he added. "There's a causeway to Bahrain that's filled with cars and I believe they're going to watch movies when they get there."
Fabien Riggall, founder and chief creative officer at Secret Cinema spoke about immersive entertainment at a panel joining Aron and Amanda Turnball, vice president of Discovery Networks and Franco Dragone, founder and artistic director at Dragone.
Riggall announced he's launching a project live with youth in Saudi Arabia called We Dream Arabia.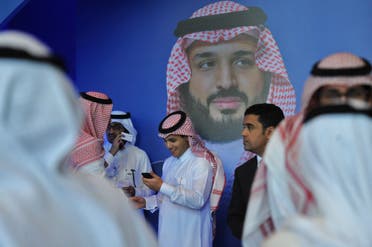 Immersive experience
Secret Cinema that was launched in 2007, delivers a new way of watching film by creating interactive immersive experiences and is considered a globally recognized cultural organization.
Riggall is encouraged Saudi youth to think big and create something unique to their culture. His project aims to helps them take control of the art and cultural progression in their country.
"Instead of watching a film, you become part of a film," Rigall described his project. "You're given a character, identity, explore cinematic worlds in different buildings."
He further said, "I'm here because I'm passionate about young people and want to connect with them as well as artists to look how to support them to build a new kind of cinema in Saudi Arabia.
He also looks to explore how to stage large-scale cinematic experiences in heritage sites all over the country if permission is granted.
Commenting on the entertainment sector in Saudi Arabia, he said: "The future is looking like perhaps things may change. We don't know for now but we're excited about exploring the opportunity."
"The culture here is so rich and the stories that come out of this part of the world need to be told," he added. "We're hopeful that with the changes happening in the Kingdom, cinema and entertainment will get more focus."
This article was first published in the Saudi Gazette on November 16, 2017.