Justice League breakout star Ezra Miller talks being Harry Potter super-fan, Flash film
When I reviewed Justice League on this site a few days ago, I realized after I didn't have one redeeming thing to say about the film. Allow me to fix that—it's Ezra Miller.
Miller plays Barry Allen, also known as legendary scarlet speedster The Flash, and he's stands out in every scene he's in like a sore thumb. While that's often because he's the one tasked with lightening the dour mood, it goes beyond the script. It's Miller's energy that strikes you.
Justice League is full of characters who hardly seem to be anything more than cardboard cutouts, especially—and now notoriously—the film's villain Steppenwolf. Miller comes off as authentic. His Flash is a joyous character, completely out of his depth but excited to be surrounded by heroes he idolizes, finally donning his suit and out on an adventure.
That's not far off from how he joined the Justice League in real life.
"I was in a small town in Costa Rica and was eating some sort of delicious fish and I received a call and it was my agent and he was very panicked and he said 'I have [Justice League director] Zack Snyder on the phone, he wants to talk to you, and I don't know why,'" Miller explained at San Diego Comic Con last summer.
"Zack Snyder came on the phone and said, 'Ezra, I'm a big fan of your work. I have an idea. A crazy idea. I want you to play the Flash.' And I started having a conniption."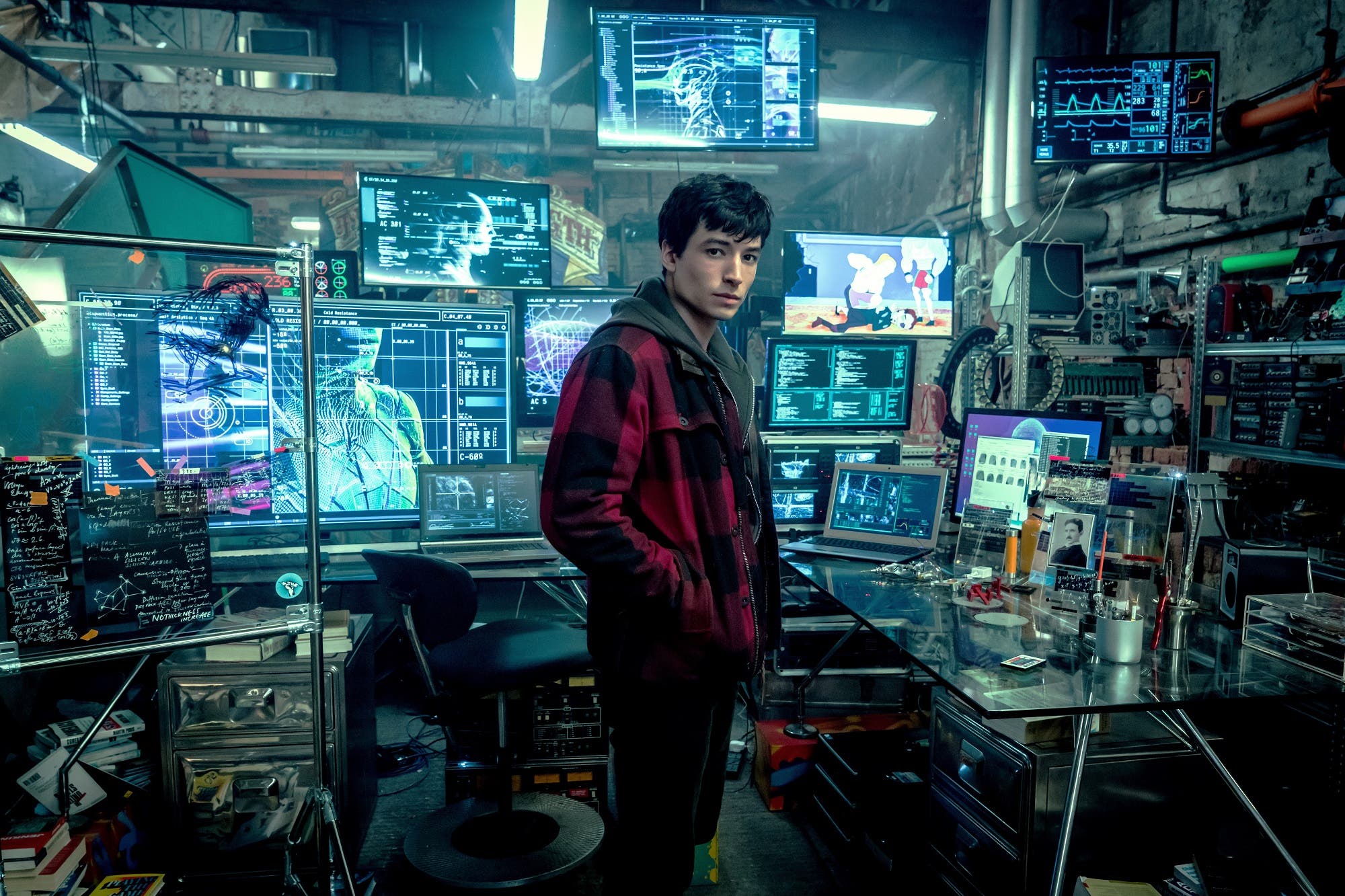 I first met Ezra Miller a year ago, when the actor was fresh off Fantastic Beasts and Where to Find Them, the spin off hit set in the Harry Potter universe. He was then a lot like his Flash is now—bursting with energy, quirkiness and charisma. Ezra has clear star power, but when you meet him, he's a fan—half in disbelief that he gets to play in all the worlds he's always dreamed about.
The first thing I did was put that to the test.
"How deep does the fandom go for you?" I asked. "What's the nerdiest credential you can throw at me?"
"Go straight to the core! You want credentials? I've got a new one actually, that I'm very focused on, because it's very relevant. Do you know, William, the publishing house that fictionally speaking published Fantastic Beasts and Where to Find Them, and if you do know, do you know where it's located?"
"I don't," I admit.
"OK, so it's called Obscurus Books, which is super cool, and it's 18A Diagon Alley. Do you know what Diagon Alley is?" Miller tests me back.
"Yeah well as long as you pronounce it right you'll end up in the right place."
"Yeah well. Nice. Nice Floo Powder reference. Killing it. We're seeing eye-to-eye. I'm in this. I'm in this to win this with you, William. "
"Being someone who cares so much about this universe, were you anxious about nailing this?" I asked.
"Yeah, yeah definitely," Miller told me. "Honestly, it's funny because at first I was just so excited. I read something in a science article that excitement and nervousness are the same neurological function. It's just about whether or not we're thinking about the future as good or bad. I was really excited when I got the role. Rejoicing in the street making people around me really concerned for my safety and health. A couple days later, when you start to think about it, the pressure hits you. You go, 'oh gosh, what have I done. Oh gosh, I'm anxious!' The anxiety is real.
"Beyond even loving this world, the fan base represents something really specific. I'm a part of that fan base so I identify with it. We're a lot of weirdos and misfits and outcasts and nerds and punks—just strange creatures us Harry Potter superfans. That's my community, you know? I really want to honor them. I want them to really be able to continue to engage in JK Rowling's work, which we've all gotten so may gifts from. I want nothing less than to be the one who got in the way of that because I gave a terrible performance or fell down on the job in whatever way. The anxiety came on pretty strong, but that can be good fuel, nervousness. Just like excitement—it's energy. For a performance, take it. Burn it up."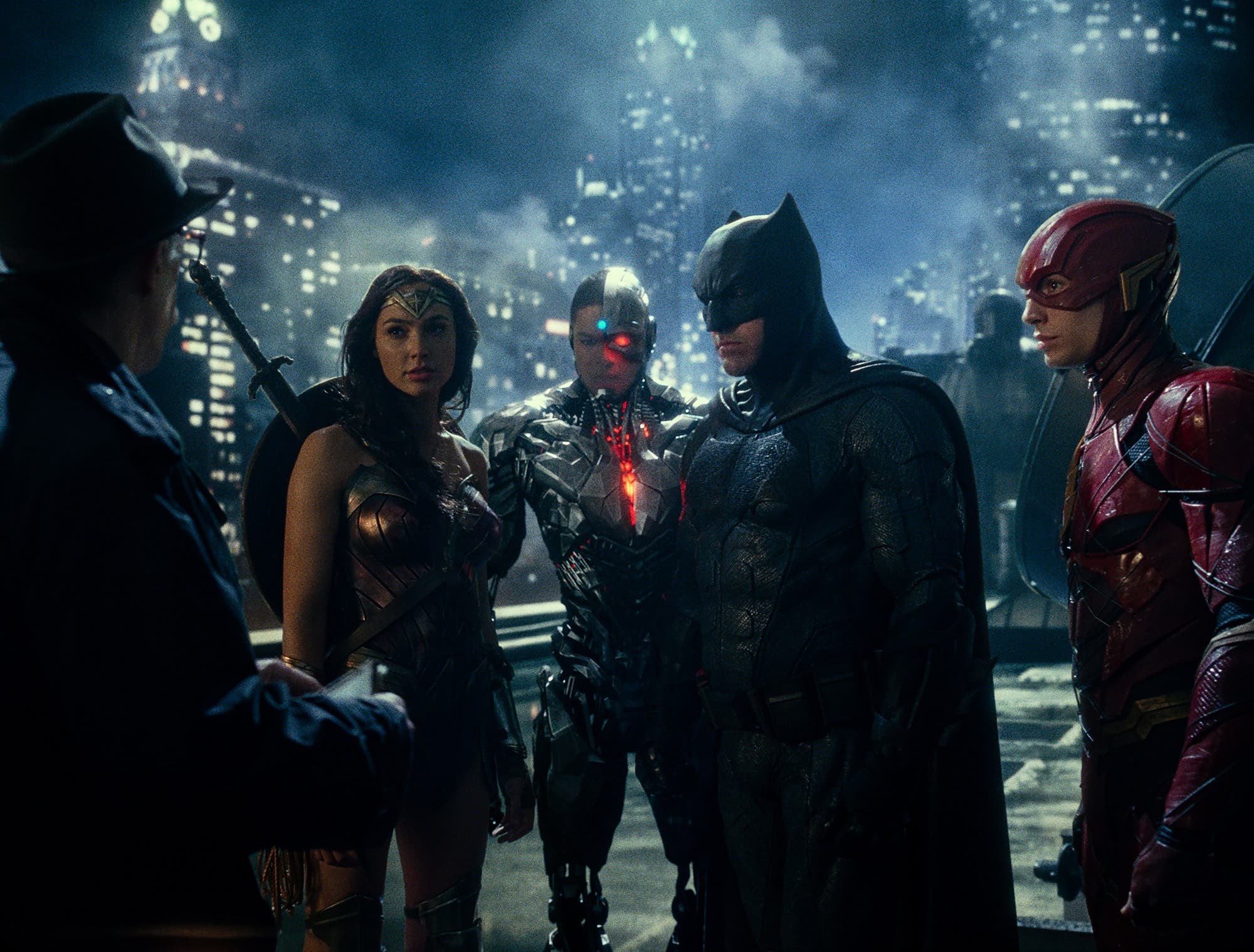 When Harry-Potter scribe JK Rowling came to the set of Fantastic Beasts, Miller was so nervous he couldn't even ask one of his heroes a question.
"It's that thing, William, where you have a million questions, and you are face to face with the person, and your mind goes very happily blank. I was so charmed to be with her, to be meeting her that no questions occurred."
Miller's Flash is at a similar point in his life in Justice League.
"Where we find Barry in this film, it's the awakening. The powers are still fairly new to him. We find him in a place where he's still very clumsy and he's not yet breached the event horizon, as it were. He hasn't broken that limit. But he's starting to feel it, and it's coming, and it sort of looms, and it waits for him. He's trying to use this stuff that he's figuring out for good, and that is becoming a very loaded and strange concept. He finds this group of people who are doing that," says Miller.
It's amazing for him, it's what he's always dreamed of, and certainly, that dream has intensified. He grew up a child with traumatic circumstances in the world of superheroes. You're just waiting for those other superheroes to come and recognize you, so I think that when it happens, he's just so happy and thrilled."
Miller himself was thrilled to be around the rest of the cast.
"It's even an incredible progression just to meet them. Just to meet them for the first time—or the moments when we were all together even before we were in the suits—just to feel the dynamic. The dynamic is really special, I think. I really love my fellow Justice League members."
Miller describes his character with such passion you wish he'd written the script.
"Barry Allen/The Flash is inherently interested in quantum mechanics because he's running into them. He's an explorer. He's a voyager. I think that's something that's made the Flash such an interesting character for all of its history. It's someone who can run into our ideas about physics, about how the world works. It's a character very much inspired by physics and the works of these incredible people like Nicola Tesla and Albert Einstein. These are some of the people who I think that Barry is really interested in, and people who I'm really interested in, so it works out.
Watching Ezra Miller in Justice League, I couldn't help think back to what he told me a year ago, knowing he probably was just as anxious and committed to not being the one to ruin this once-in-a-lifetime film. I remembered a story that in London told me, when he spoke to Ezra, hiding in plain sight at a comic book event, hoping no one notices the Flash is browsing the art too.
His commitment is admirable. It's a shame the film itself fails him.
Luckily, though, Miller's Flash will get his day. The Flash stand-alone movie is still on track, adapting the popular Flashpoint storyline where Flash finds himself in an alternate reality.
Miller, ever the superfan, sounds more excited about Flashpoint than anyone
"What fans understand when they hear Flashpoint," Miller told EW recently, "would be almost like hearing a word like 'Crisis.' We start to understand that our precious DC universe will inevitably be torn asunder to an endless, headache-inducing fabric of multiversality. The DC Hyper-Extended Multiverse, as I plan to call it. Quote me!"