The Dubai International Film Festival is less than two weeks away and will be featuring around 140 international films.
The twelfth edition is also featuring a strong Saudi female presence.
Among the featured Saudi women filmmakers, directors and producers are Haifaa al-Mansour, Hend al-Fahhad, Deyaa Yousef, Hanaa Saleh Alfassi and Hajar al-Naim.
Film director Mansour will be sharing a movie on the life of British author Mary Shelley and her romantic relationship with poet Percy Bysshe Shelley whom inspired her to write Frankenstein. The movie was screened last month at the Toronto Film Festival in Canada.
The movie stars iconic Hollywood actors such as Elle Fanning, Maisie Williams and Ben Hardy.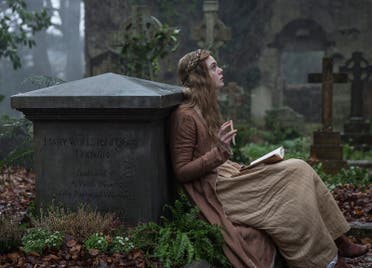 As for Alfassi, known as one of the most prominent upcoming Saudi directors, she shares an on-screen narrative called Halawa which observes a young girl's struggle to hide from her parents the fact that she had reached the age of puberty to avoid wearing the Hijab.
Some of Alfassi's other works include Hadaf (Goal) and AlSuhoor Alakheer (The Last Suhoor) which were featured in Saudi Arabia's last film festival.