Days before the ending of 2017, Saudi Arabia declared the breaking news of allowing cinemas to operate. In the current remarkable era of change in Saudi Arabia, could you imagine the first month when cinemas open in the Kingdom?
"The first week of cinema launching will make history!" according to Hussain Daghriri, filmmaker and photographer. From Hussain's point of view, Saudis are connoisseurs of movies, because they like to enjoy entertainment in different ways and share the joy online on social media.
Saud al-Madhi, CEO of a production house, believes that most of the families in Saudi Arabia need to get used to attending cinemas, and start enjoying entertainment activity that is going to change their lifestyle. Like the others, Saud is expecting to watch foreign films in Saudi cinema, and keen to see Saudi films premières in the future. "There is a huge potential, I think many indie Saudi movies will be streaming in Saudi cinemas in special movie nights", Saud says.
Hollywood movies
On the other hand, Abdulmajeed al-Kenani, Saudi Actor, asserts that the first month of opening cinemas won't impact the film industry without full background and knowledge about filmmaking in Saudi. He expects that Hollywood movies will be the ones to be released first in the movie theaters here. Then, after regulations are issued by the General Commission for Audiovisual Media, many things will be clear for filmmakers and production houses in Saudi.
SEE ALSO: This is how cinemas in Saudi Arabia looked 40 years ago
"It's a big challenge for filmmakers, Cinema is a totally different story from what we used to watch on YouTube and internet in general. This new market has never been tested yet. We need at least 10 years for Saudi cinema to take its own path, and it needs huge capital investment to keep the movies running and tickets to be sold out!" Abdulmajeed says.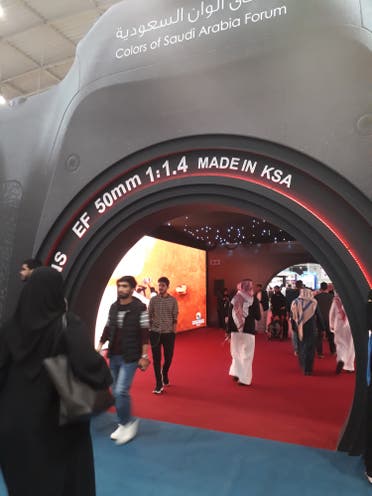 'Born a King', one of the upcoming movies under production, expects to be released when the kingdom in launching its first Saudi movie theater. The movie is a biography about King Faisal, when he was 14-year-old prince dispatched from the deserts of Arabia to London.
Technical skills needed
The film industry requiress technicians, and people with good educational background to have a unique flavor of Saudi in this industry.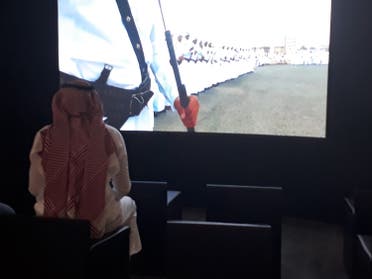 Abdullah al-Refai, Filmmaker, attributes a large number of attendees to cinemas to feed the hunger for new experiences inside Saudi Arabia, and result in establishing huge local production houses and film academies train potential talent and educate them from now until 2030.

SEE ALSO: Cinema estimated to contribute $24 billion to Saudi economy
Al Jouf a region located in the north of Saudi Arabia has many talents and they are all looking forward to create local movies.
Jalal al-Naman, Director, admit that he was been waiting for this moment to have local movie theaters to encourage every talent in Saudi Arabia o create massive content, and his dream was to reach out from Al Jouf, his hometown to the world.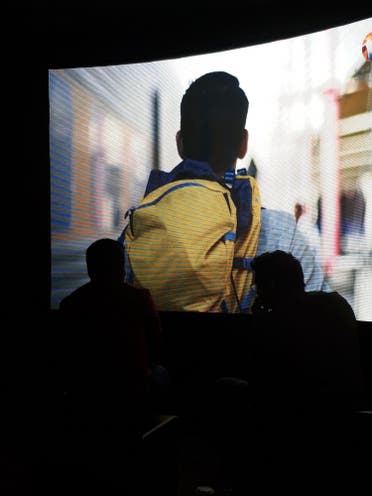 Sari al-Sharari, producer, remembered the old days when he was traveling from Al Qurayyat city (North Saudi) to Jordan just to watch new movies in the cinemas there. "From now on, we are working on creating movies, and I had a discussion with my team to work on a Saudi long feature, and we are very excited!", Sari says.
VIDEO: Saudi women directors excited about cinema coming to the kingdom
Millennials who are used to pay online to watch movies, series and TV shows, are expected to be part of the entertainment evolution in Saudi Arabia by adding the seventh art to their e-calendars and buy online tickets.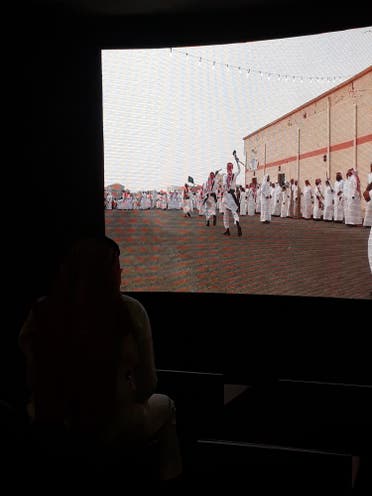 Clearly, Saudis are ready to watch, to create, and to rate movies and definitely waiting for the big moment in 2018.