Kim Jong-Hyun, the lead singer of South Korean boyband SHINee, died in a hospital on Monday in what police are calling a possible suicide
SHINee's record label, SM Entertainment, confirmed the 27-year-old singer's death in a statement on Monday, according to Gulf News.
"We are sorry to deliver such heartbreaking and unfortunate news," the statement read. "On December 18, SHINee member Jong-hyun suddenly left us."
The K-pop star, 27, was found unconscious next to burning briquettes on a frying pan inside a serviced residence in the South Korean capital Seoul, a police official told Reuters.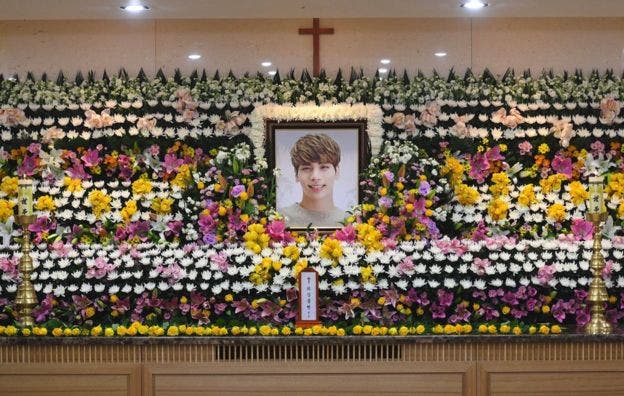 "His sister was first to call the police assuming that he might commit suicide," said the official, who spoke on condition of anonymity because of the sensitive subject. Yonhap news agency said the singer sent a final message to his sister asking her to "let me go."
Jong-Hyun was part of the SHINee boyband for almost a decade, and was also a solo artist creating three solo albums.
The K-pop genre is all the rage in Asia, and paved the way for South Korea to become a global influence in culture, fashion and other industries.
The singer's sudden death stunned fans from around the world. The hashtag #RIPJongHyun is trending in Saudi Arabia as the young K-pop star was well-known among Saudi youth.