Arab following for K-Pop highlighted as fans react after Kim Jong-Hyun's suicide
At least a dozen fans from the Arab world were present during the K-pop star Kim Jong-Hyun's funeral in the South Korean capital of Seoul.
Jong-Hyun, the lead singer of South Korean boyband SHINee, died in a hospital on Monday in what police are calling a possible suicide.
The K-pop star, 27, was found unconscious next to burning briquettes on a frying pan inside a serviced residence in the South Korean capital Seoul.
Speaking from Seoul's Asan Hospital, Al Arabiya's South Korea correspondent Ashwaq Alatoli said the news came as a shock to many of his fans, including several Arabs either studying or living in the country.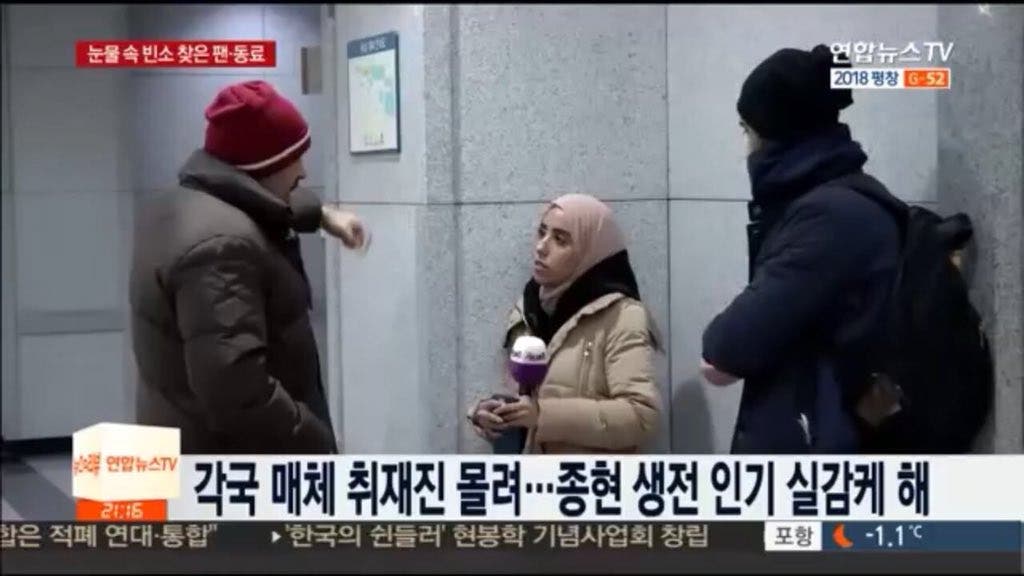 "As soon as the news broke out, we headed to the hospital where Jong-Hyun was taken to. There was no immediate press release regarding the news until a statement was released at nearly 2 AM. There were a few Arab fans who waited patiently with their South Korean counterparts and some have stayed until the early hours of Tuesday morning to pay their respects," Alatoli reported.
Jong-Hyun was part of the SHINee boyband for almost a decade, and was also a solo artist creating three solo albums.
The singer's sudden death stunned fans from around the world. The hashtag #RIPJongHyun is trending in Saudi Arabia as the young K-pop star was well-known among Saudi youth.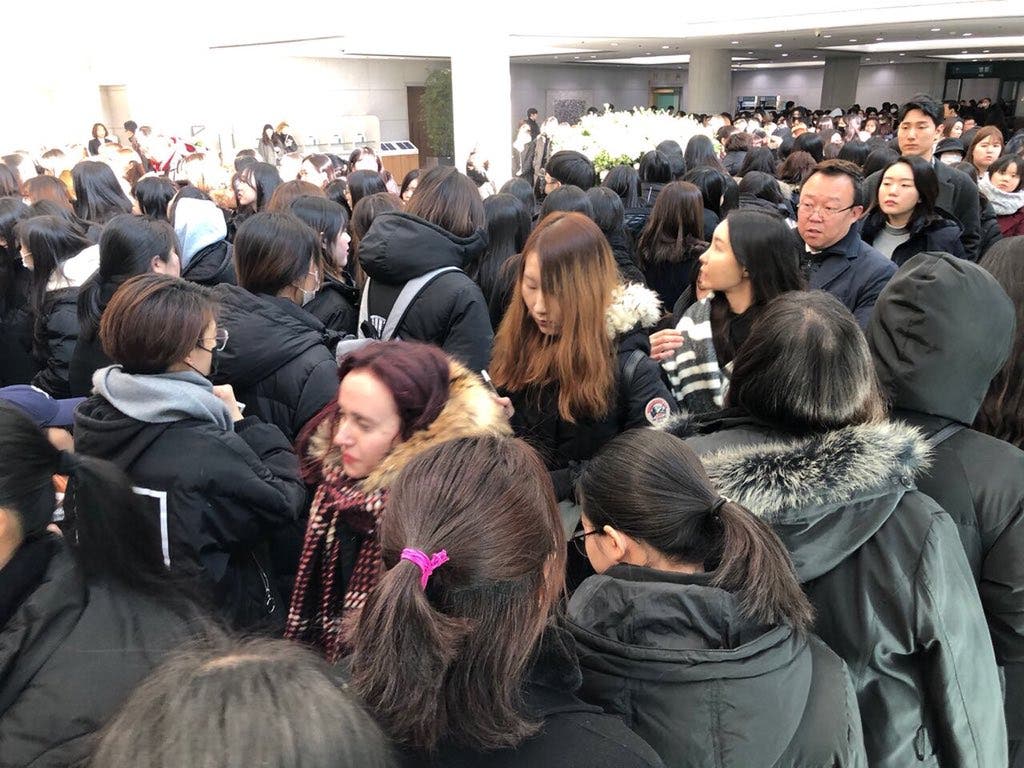 A couple of weeks before his death, Jong-Hyun sent a text to his friend, Jang Hee-yeon, a fellow musician from the band Dear Cloud, asking for it to be released on social media "if he disappears from the world".
The message, published by CNN in English, said: "I'm broken from inside. The blues that slowly ate at me has finally swallowed me whole. I couldn't overcome."
"I hated myself. Holding on to disappearing memories and screaming at it to wake up. There was no answer. If I can't breathe, it's better to stop."
Suicides are not uncommon in this violent industry that goes beyond K-pop. In 2015, the singer Ahn Sojin ended her life at the age of 22 after failing to join the famous female band Kara. Singer Park Yong-ha did the same in 2010 at age 32 because of professional problems.
Huge Arab following
Korean Pop Music, known as K-Pop, has had a huge following across the Middle East, but especially in the Gulf Arab region as evidenced when thousands of adoring fans attended the first ever KPOP concert convention KCON in Abu Dhabi last year.
The music genre has also previously been credited with being an influence in the region after a 2013 report said that there are around 5,000 K-pop followers in Israel and 3,000 in the Palestinian territories. Calcalist newspaper quoted Dr. Nissim Atmazgin from the Hebrew University at the time as saying that young people in Israel and Palestine see K-pop (South Korean pop) as "cultural capital" because it makes them stand out from the crowd.