By now, everybody knows the story. On October 29th, the first severe allegation against Kevin Spacey, detailing his alleged predatory behavior towards an underage individual, was made public. As the days went on, more allegations came to light.
On November 8th, Deadline reported that Ridley Scott had dropped Spacey from his prominent role in a finished film that was set to be one of the biggest releases of awards season—All the Money in the World. Even more stunning, the cast and crew would rush to re-film all of Spacey's scenes with Christopher Plummer now in the role of billionaire J. Paul Getty—and still release it on time.
For Mark Wahlberg, his first thought after Scott asked him to reshoot was his family.
"First of all, I had to tell my wife that our holiday plans were going to change drastically. But you know, we'll have Thanksgiving next year. We actually celebrated the day after—but not with our family and friends. Everybody was supposed to come out and visit. I was ready to start shooting another film that Monday after Thanksgiving, but obviously this was a unique set of circumstances, Ridley made the decision. We all completely understood why and respected that. We had to do everything we could to try to salvage the film and make sure everybody's work could be seen," Wahlberg tells me.
It's no surprise that he would do this for the sake of the film, the cast and crew, and Ridley himself—Wahlberg reveres Ridley Scott, and always has.
"I always remember listening to Gary Oldman talk about working with Ridley Scott, being on the set, how good he is, how smooth he is. To finally get the opportunity was a great joy to me," says Wahlberg.
Working with Scott on the film, after admiring him for so many years, was a dream come true for Wahlberg.
"It was the better than I expected. I always said that it was one of the best cinematic experiences that I had. Being in Jordan, sitting there where they shot Lawrence of Arabia, the seven pillars. Just the way that he composes a shot. He would just let me sit there all day and pick his brain and ask him why he's doing this, and what he did with that movie, or this particular scene in this particular moment, both as a producer, and as a director. It was really cool," says Wahlberg.
Scott and Wahlberg have known each other for almost two decades. Wahlberg didn't know it, but Scott was a fan of his, too. In fact, Boogie Nights is one of his favorite movies. Of course, Scott never told Wahlberg this, not even on set.
"I didn't know! I'd seen him all the time," Wahlberg tells me. "I was always hinting, hey we should do something together. But Ridley is English, so he'll never lead on that he has that shared interest."
When sitting with Scott separately, he happily gushes about Boogie Nights. "I was [a huge fan]! I thought it was great!"
"Why didn't you tell him?" I ask.
"I never thought about it actually. I don't usually do that," says Scott.
What does Scott admire about Wahlberg as an actor? "You can tell that he's got a good sensibility not to mention a healthy sense of humor," says Scott. "What I really like about Mark is he is very un-thespian. He is always relatable, even in extreme circumstances."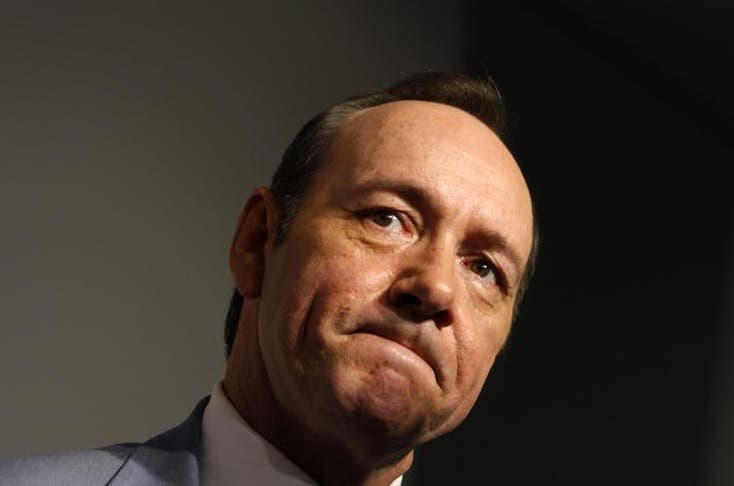 As much as Wahlberg and Scott enjoyed working together, the film may never have seen the light of day if they had not jettisoned Kevin Spacey from the finished movie. The allegations, part of a wider ongoing scandal and sea change in Hollywood involving sexual harassment and abuse, are extremely serious, and are causing soul searching throughout the industry.
"Is this going to affect how you approach roles in the future and who you decide to work with?" I ask Wahlberg.
"Look—things continue to change. There is a lot of necessary change happening. I'm just trying to tell interesting stories and entertain audiences. I think being a parent, there are a lot of things that continue to happen in the world as I get older and more mature and my kids get older, and there are a lot of things that affect the choices that I make," says Wahlberg.
When I ask the same thing to Ridley Scott, I get a decidedly different answer.
"Are you going to look differently at the way that you work with actors in the future in light of the horrific allegations against Kevin Spacey?" I ask.
"No. No. I don't know what he does. I don't know what he does at the weekend, nor do I give a s***. I don't go there. I would never say, let's look at the background or bio of this person. Absolutely not," says Scott.