Egypt's Shereen Reda challenges women representation on screen in 'Photocopy'
Egyptian actress Shereen Reda has been praised for her courage recently, not only for criticizing loud callers for prayer in Egypt, but for being brave enough to play a sick old widow in her most recent acclaimed film "Photocopy," now in cinemas.
Shereen Reda, 49, seems to be taking a line of many gorgeous Hollywood stars who didn't limit their talent within the boundaries of type and looks and chose to highlight their acting skills behind the ugly masks of old age or repulsive features.
While stars like Charlize Theron, Meryl Streep and Nicole Kidman took the risk of playing ugly on the screen in Western cinema, Shereen is the first to make that brave choice and shock her Egyptian fans with her transformation into an old widow broken by illness and loneliness.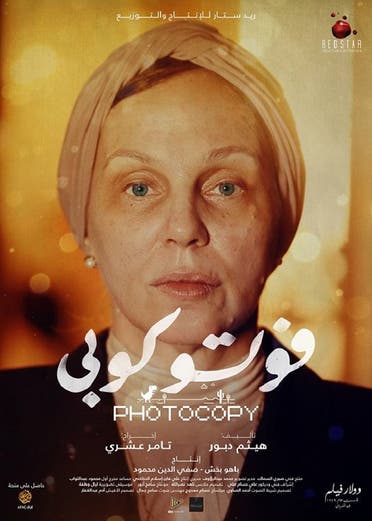 Shereen might also be the first Egyptian actress to play such a character not in a secondary role but as the leading star where the limelight solely focuses on her story and health struggle.
Predominantly Egyptian movies hardly depict the life of the elderly people, or their daily challenges as their life become void of social interaction and their health withers.
Teaming up with Egyptian leading star Mahmoud Hemaida, Shereen gave her audience a glimpse of the harsh and mostly ignored life of a woman in old age.
Shereen plays the character "Safeya," an old widow who lives alone in the same building where Hemaida runs a small photocopying store.
Her days pass with nothing more than the routine trips to take her Insulin injections, or repeat her mammogram checkups after losing one breast to cancer.
Her situation doesn't change till her occasional chats with her secret admirer "Mahmoud photocopy," played by Hemaida, materialize into a marriage proposal.
Shereen in her brave role as a sick and old Egyptian widow challenges the status quo, not only about female representation on the screen but also about old women's right to be loved or remarry as opposed to a life of solitude imposed on women at that age by the social norms.
In more than one occasion, Mahmoud would tell Safeya how beautiful she is, and as revolutionary as these moments are for Egyptian cinema and most probably life, we as audience begin to question our values on what truly constitutes beauty in a woman and how social norms should change to embrace women's needs in old age.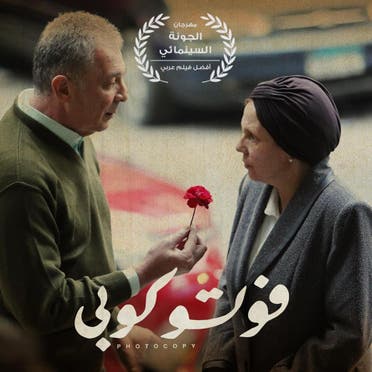 "Photocopy" is definitely a milestone in Egyptian cinema and with Shereen Reda in the lead, with her unique beauty and talent, an opportunity to tackle women's issues with more depth has been offered and successfully delivered.