Saudi YouTuber's 13-second use of British RnB song makes it a hit among Arabs
A popular Saudi YouTuber's brief use of a chart-topping British RnB song in one of his latest videos has left the music video flooded with Arabic comments.
Dyler, with 2.7 million subscribers, uses the song 'Barking' by South London rapper Ramz, in the intro of a video while he is promoting his merchandise.
Fans of Dyler, a teen rapper and social media sensation, whose channel is centered on sketches and raps about his everyday life, rushed to comment on the song in Arabic, saying that "Dyler had brought them here" and gushing about their love for the YouTuber.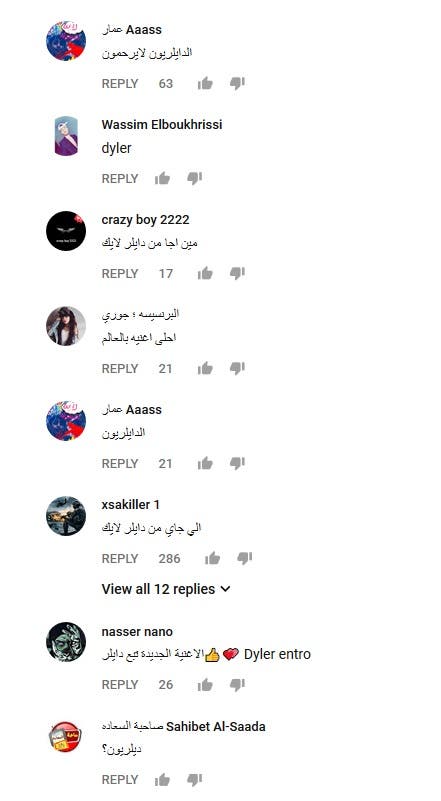 Commenters in English were surprised by the sheer amount of Arabic comments.
Currently, the 'Barking' music video has over 16 million views on YouTube, while the song is topping Spotify charts with more than 13 million streams to date and could be a UK chart number 1 by the end of the week.