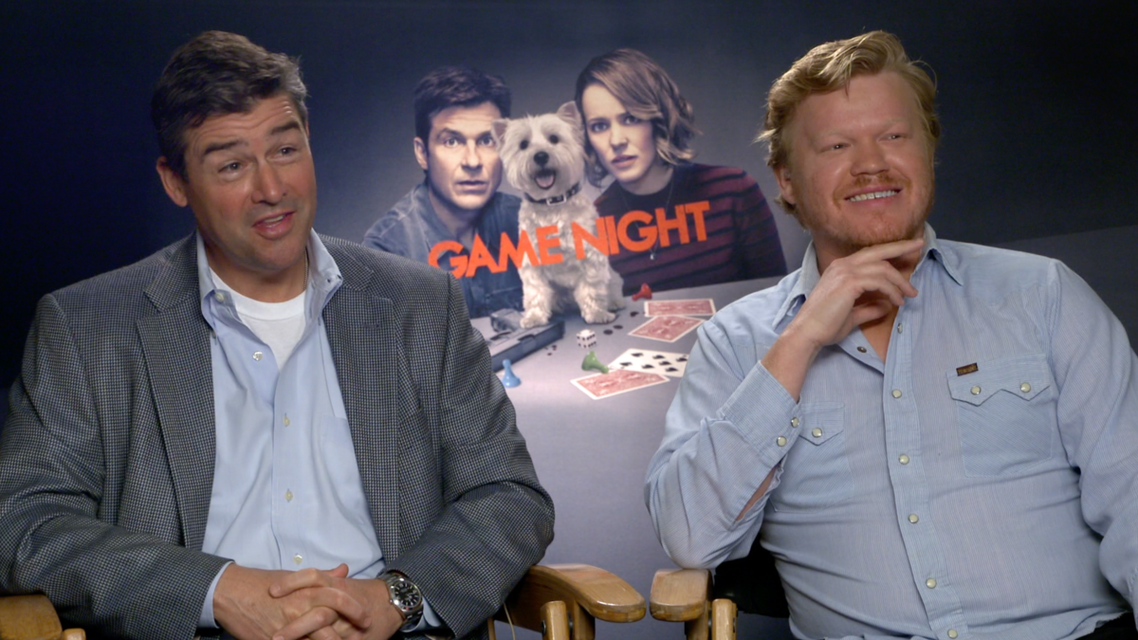 Game Night's Jesse Plemons and Kyle Chandler on how to be funny without really trying
Kyle Chandler has always wanted to be in a comedy.
"The interviews that I'd done for the prior two years, I would always end the interviews by saying, 'there's one thing I want you to add to the interview. Make sure you let people know I'm funny.'"
It's easy to see why he's been stuck doing dramas. His star-making role as Coach Eric Taylor in TV's Friday Night Lights showed him to be one of our most likeable actors, a talent he's successfully transitioned to film, most notably in Argo (2012), The Wolf of Wall Street (2013) and Manchester by the Sea (2016).
"He's so naturally charismatic," says Game Night co-director John Francis Daley.
Though he's been trying to get into a comedy, that doesn't mean he thought it would happen.
"He thought we had the wrong number when we called him," co-director Jonathan Goldstein tells me.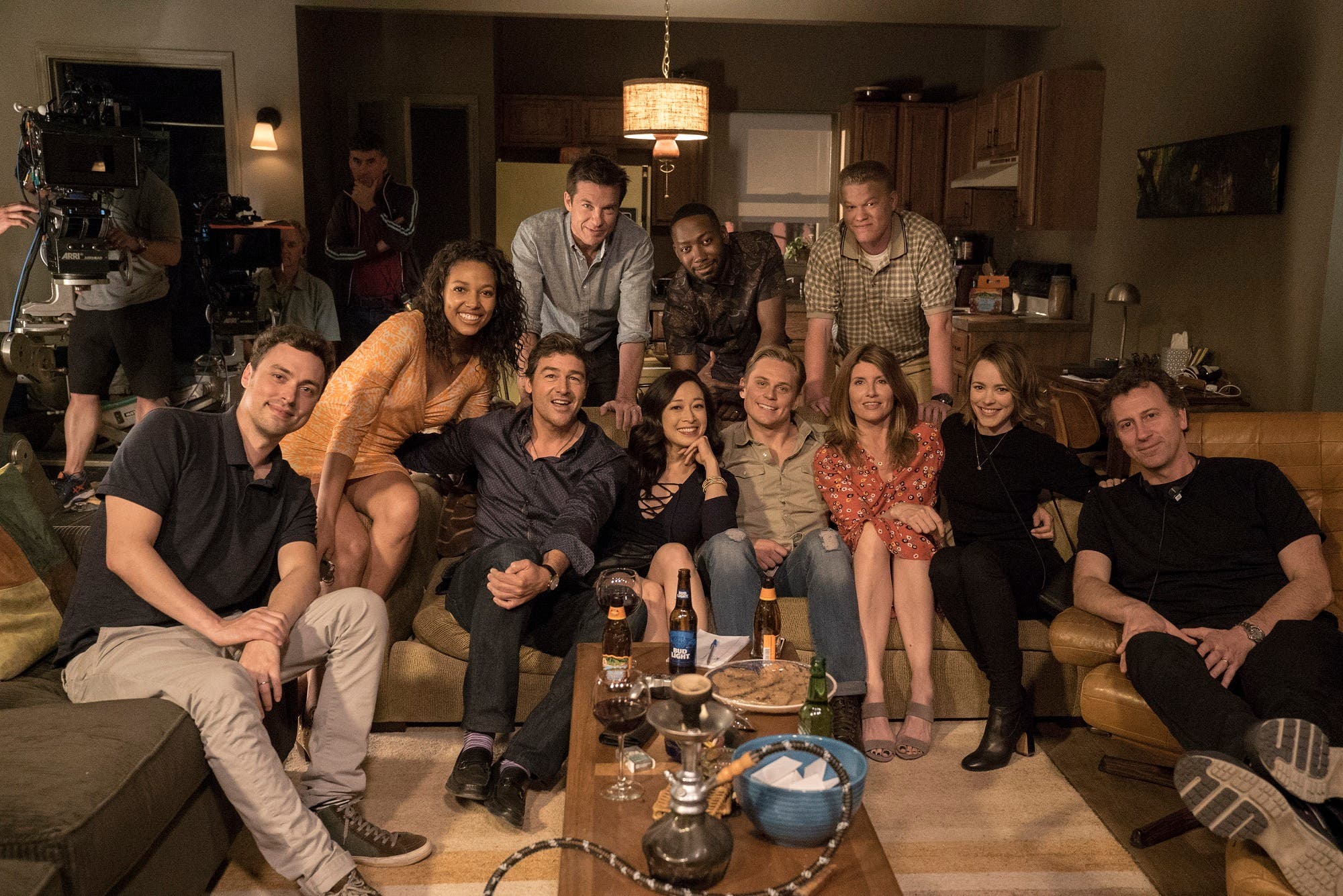 "It finally worked! Someone bought it!" Chandler says. "So that worked out good. I was very excited. Then I was a little intimidated, because you get what you want, but it all worked out just fine—I think."
Besides his charisma, which Daley says is "exactly what the character was supposed to be," bringing in dramatic heavyweights was part of the strategy.
"We deliberately cast people that you don't see in comedies a lot like Kyle Chandler, Jesse Plemons and Jeffery Wright, because it's that much more real and grounded when you get those kinds of actors and it's more surprising when they're funny."
Game Night itself is a deliberate genre mash-up. In it, a couple's game night turns into an actual kidnapping, and the film descends into big action chases, gunshots and twists that you'd usually expect from a breakneck thriller. While there are laughs at every turn, the directors felt that it would be funnier the more serious the performances got.
"We told all of them, play it straight. Don't try to go for the laughs," says Daley.
Jesse Plemons, who first worked with Chandler on Friday Night Lights 12 years prior, has become a fixture in modern drama, both on TV and film. Starring in the final seasons of Breaking Bad, Fargo and the landmark "USS Callister" episode of Black Mirror, Plemons has also become a go-to for some of film's most accomplished directors. Steven Spielberg cast him in Bridge of Spies (2015) and The Post (2017), and Paul Thomas Anderson brought him into 2012's The Master. In 2019, he's set to co-star in Martin Scorsese's The Irishman.
How does Chandler feel about that? "I can say that in one word: jealousy," he deadpans.
Plemons brought the same intensity to Game Night that has been so effective in his dramatic work.
"Jesse Plemons played it totally straight the entire time… I think that absolutely worked because it only amped up the discomfort that the audience feels when he's on screen," says Daley.
Plemons agrees.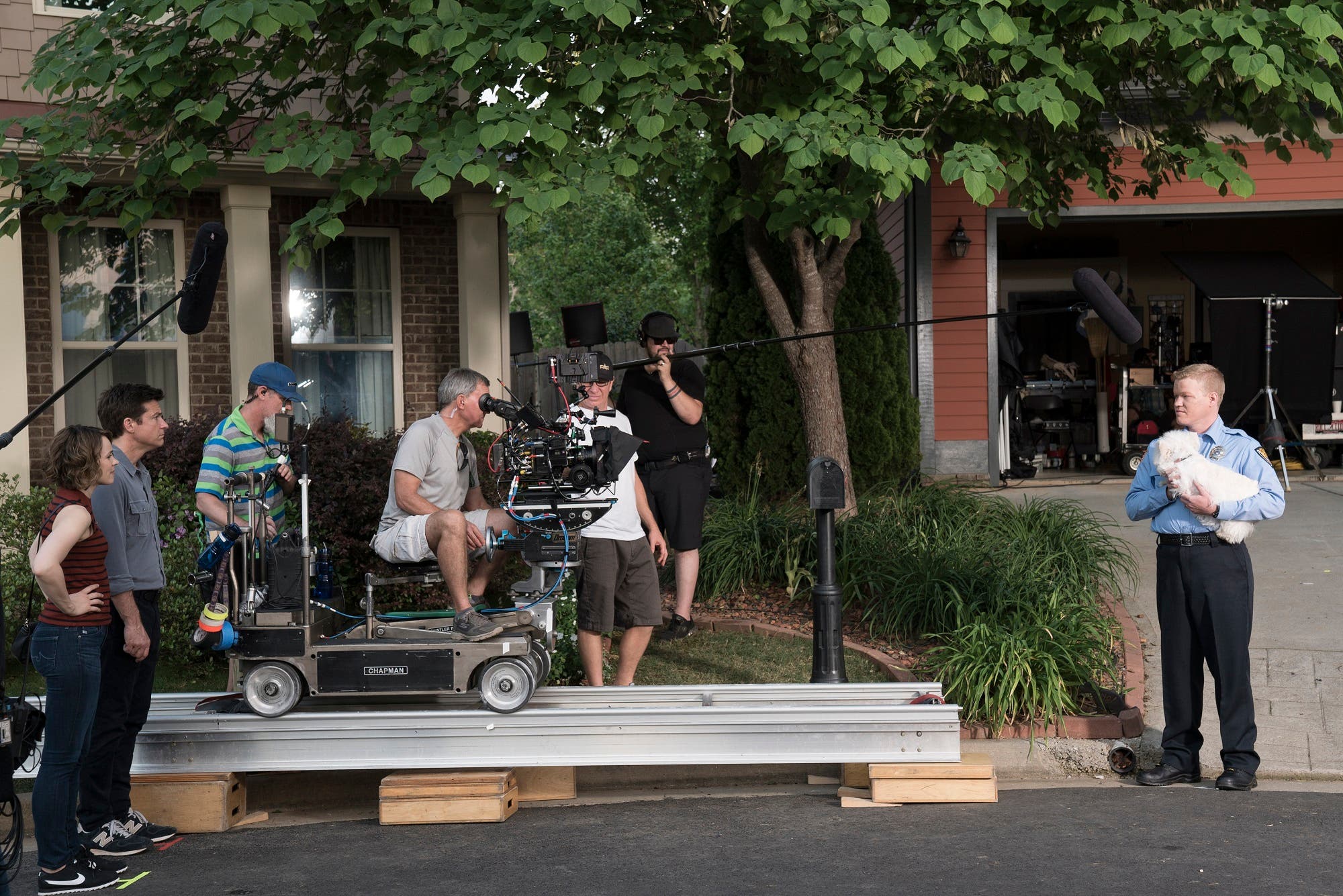 "With my character, the thing that I really liked about Gary was even in the first scene, it seemed like he wandered in from some other, much scarier, movie. It gave me some idea that the best way to approach playing him was to try to play it as truthful as possible and not think about the laughs and just hope that they come," Plemons tells me.
The two both loved working with Daley and Goldstein.
"They're great. They wrote a very funny script and are the nicest guys. Very encouraging. You can usually tell after a take if it worked or not because you can hear them chuckling in the room over. Yeah it was great—a lot of fun," says Plemons.
"When they weren't yelling at you, it was a very pleasant, happy set," says Chandler.
We sit in silence for a moment.
"I'm kidding again. That's comedy. I'm joking," says Chandler.
"You're great at it! I can see why they hired you," I say.
"Thanks so much. I love the conviction in your voice," says Chandler.
- Game Night is now in theaters across the Middle East -