VIDEO: Ricky Martin premieres his new single 'Fiebre' on first Dubai concert
Puerto Rican singer Ricky Martin held his first concert in Dubai, on Friday, amid huge presence from his fans in the UAE.
Ricky Martin premiered his new single 'Fiebre' in Dubai performing the song for the first time on stage as a special tribute to the city.
Martin told the audience "it is a special moment for me because I decided to present, to premiere my next single right here in this beautiful city."
Martin sang many of his popular songs including "Living La Vida Loca," "Nobody wants to be lonely," "Allez Allez," "She bangs," and many more.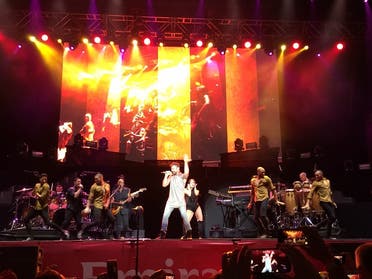 Ricky's UAE fans carried their flags from all over the world and reacted to his performance with dancing, cheering and singing along.
Martin promised to come back to the UAE in the future.