Faris Al-Mu'aili is a 28-year-old young man who has a unique hobby that led him to participate in the making of the film "Born King," about the life of King Faisal, as part of the crew filming in Riyadh last November.
Al-Mu'aili specializes in the manufacturing of special cinematic effects. His passion for horror movies and his love for his unique craft led him to create models of human parts such as cut limbs, deep wounds and severed arms in an amazing way that parallels or surpasses what we see in some Hollywood films.
"My hobby started almost seven years ago, and my first work was a head pierced by a pen, and the result for me was amazing and I was using silicon," says Al-Mu'aily in his interview with Al Arabiya.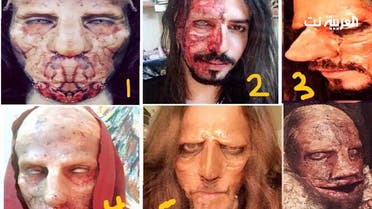 "I read a lot and spent hours looking at anatomy books to study layers of the skin, the veins, nerves and bones to determine the colors, I also correspond with specialists in this area to perfect my work," he added.
He said that the main drive behind his hobby is imagination, creativity and love of individuality, stressing that it is expensive in terms of materials as well as time-consuming.
Pointing out that the work on severed fingers for example takes a full day of work, and requires a mold at the beginning, then he dips the fingers in the mold to take shape and then he extracts and pours the silicon. After that he starts coloring the fingers to make it as realistic as possible.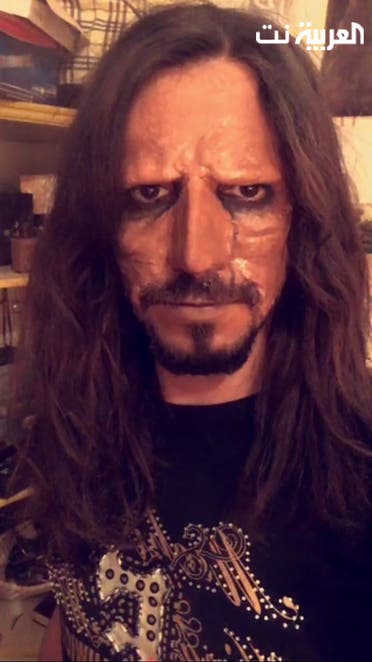 He explained that transforming his face took 3 days of work.
The tools he uses are not available in the local market and are requested through specialized sites from abroad.
"I'm often stopped at the customs to answer for the purpose of bringing these tools because some of them are flammable chemicals that are not allowed to enter, and I have to explain the idea to them," he said.
He continued with a number of local drama makers, directors and actors to share his talent in their work, but they turned their backs on him, because they are not after professional production in their work and they only paint colors in a primitive way when the scene contains wounds or cuts.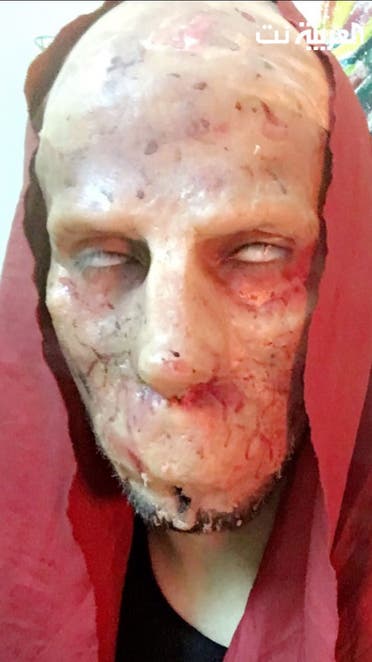 He was encouraged and praised by the professionals who took part in "Born king" movie production. As he was granted the opportunity to create sunburns, battle wounds and other effects. This has pushed him to move forward, he said.
Al-Mu'aili wishes that the coming of Saudi cinema will allow talented young people to gain the opportunity to present their creations instead of bringing skills from abroad, and he aspires to have an institute specializing in cinematic effects one day.