Ready Player One's Lena Waithe wants to see her Iron Giant fight Vin Diesel's
I'm FaceTiming with Lena Waithe, who is excellent in Ready Player One, and I'm fumbling through a tricky opening question.
As a film, Ready Player One is a huge amount of fun classic Spielberg fun, actively working to improve many aspects of its source material. And make no mistake, Ready Player One needed improving, as many aspects didn't sit well with readers. One crucial bit involved the character that Waithe plays, Aech.
Aech is the best friend of the hero Wade Watts, known in the virtual world as Perzival. The two only know each other in that world, the OASIS, and both of their avatars in that world are young white men. Later in the book, when the two meet in the real world, there is a twist—Aech is not a white man at all, but instead a black woman. Wade makes it clear that he accepts Aech no matter who Aech is, and some read this as tone deaf, as it was silly, and potentially offensive, to suggest that Aech's sex and color were things that needed Wade's approval of in the first place.
In the film, this racial aspect is dropped. In the OASIS, Aech's avatar has no clear race, and is instead a male humanoid.
"I really liked that," she says. "I really liked the fact that that character didn't have a race in the movie. It just had my cadence and my vibe and my swag. I think it made a lot of sense that the character wanted to be a guy in that kind of world, because she plays in a guy's world, and she doesn't want to be treated any differently. I think that's why she decided to go with an avatar that looked like that."
READ ALSO: Ready Player One's Simon Pegg: 'Nostalgia isn't always a great thing'
Ready Player One is Lena Waithe's first film credit, but she's already become a star and a role model. Last year, "Thanksgiving", the episode that she co-wrote and starred in of the Netflix original series Master of None, won an Emmy for writing, making her the first black woman to win the award. She is also creative force behind her own series, The Chi, earning much acclaim in its own right.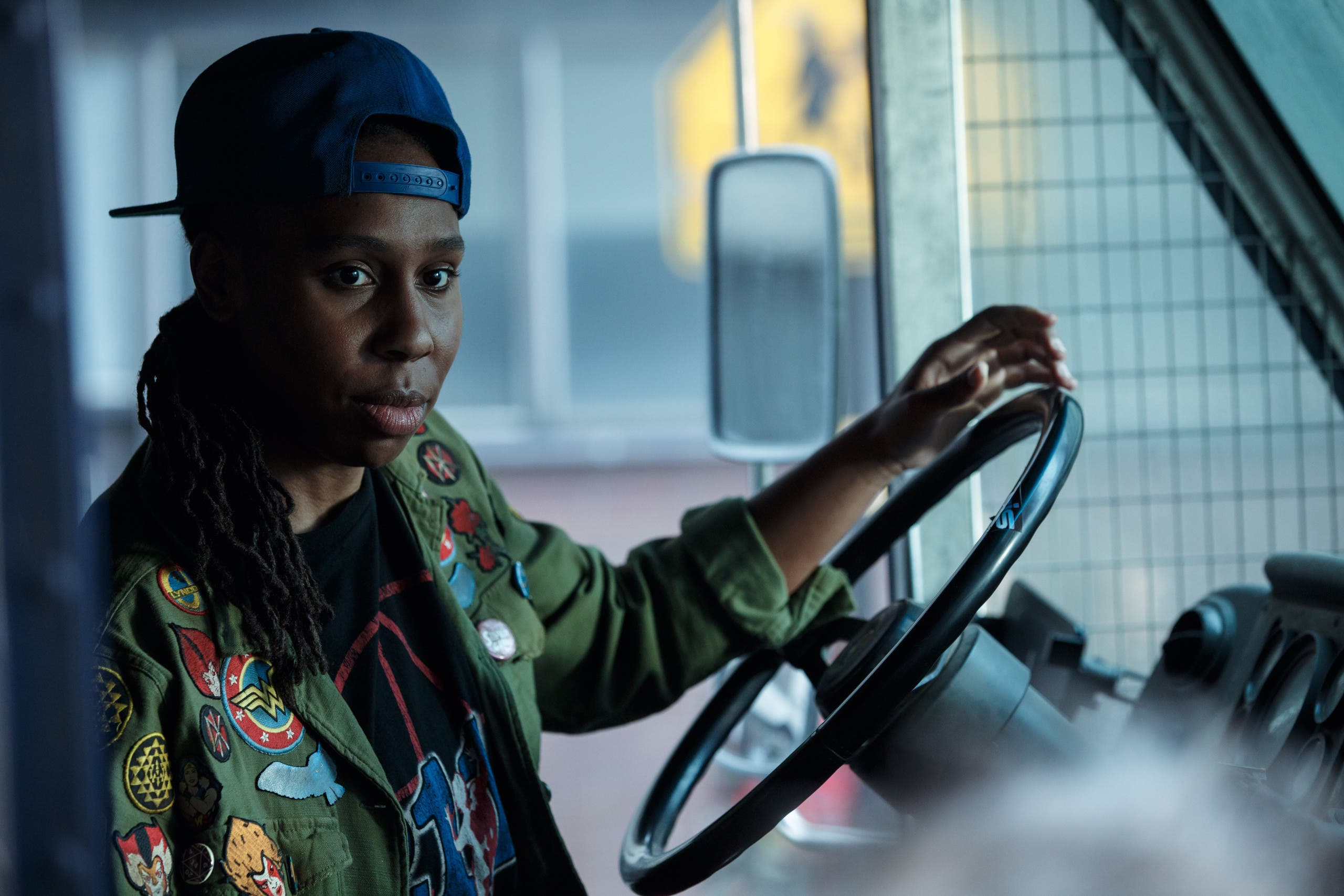 Waithe found it easy to find a way in to the character.
"I think it was just her vibe. The fact that she's a tomboy and masculine presenting, that was something that I related to."
Waithe and the rest of the cast filmed much of the film using state-of-the-art motion capture technology, one which allowed them to act with goggles and see the virtual world that would be added around them.
"It was a new experience doing motion capture. For all of us, honestly. It was actually really fun once I got the hang of it, because there's no limits to what I could try or do, or how many takes I could do. It was quite freeing actually I enjoyed it," Waithe says.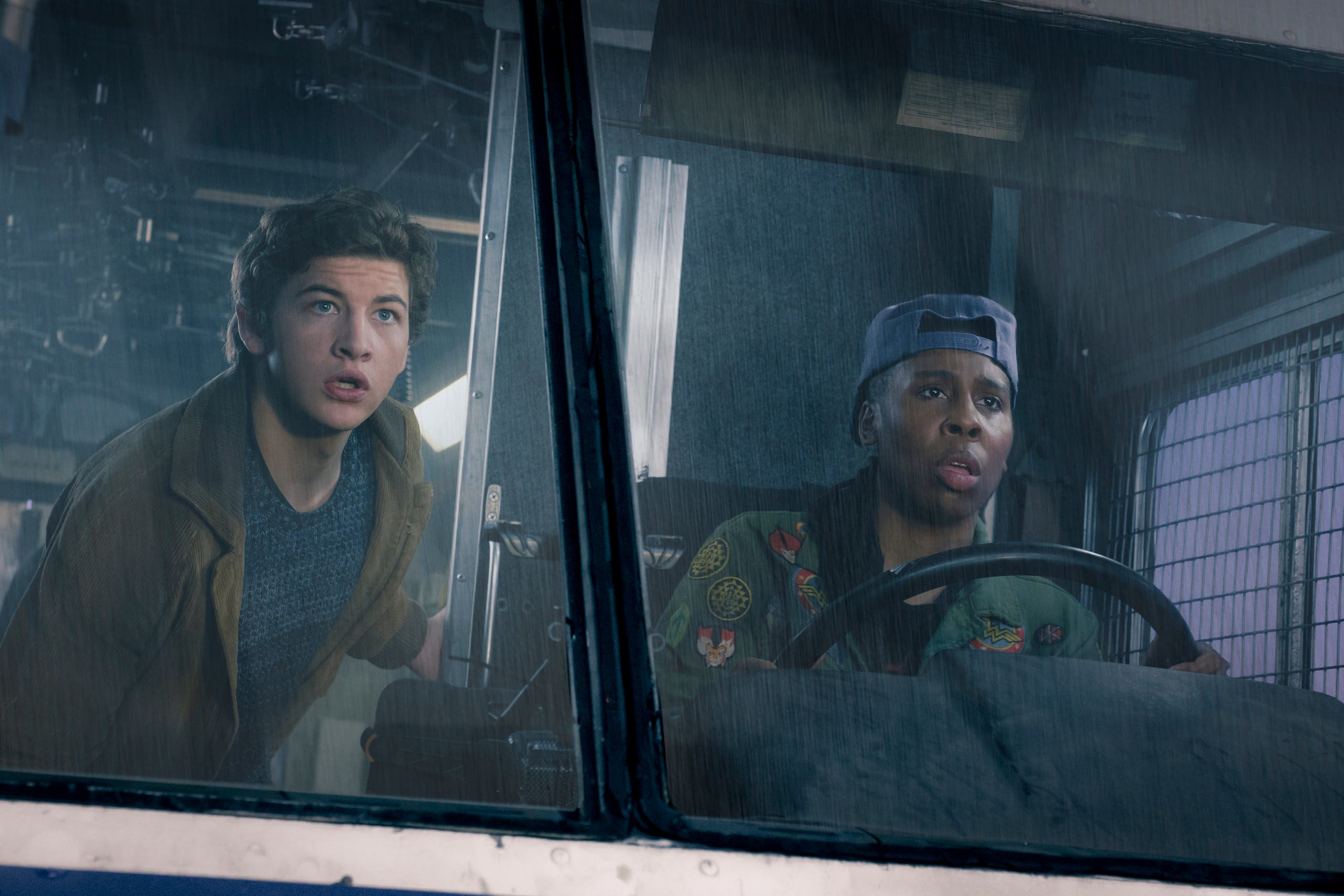 At one point in the film, Waithe's character transforms into The Iron Giant, a beloved cartoon character originally portrayed by Vin Diesel.
"Yeah, I wonder if there will be a battle. Like. my Iron Giant vs his. I wonder who would win. We'll see," says Waithe, with a wry smile.
"How did you have to adjust your performance physically to play the Iron Giant?" I ask.
"The acting coaches that were on set were great, and so was Steven, in making sure that my body language was a little bit stiffer, and that I moved a little bit slower, and since I was bigger I had to make sure my body movements reflected that," says Waithe.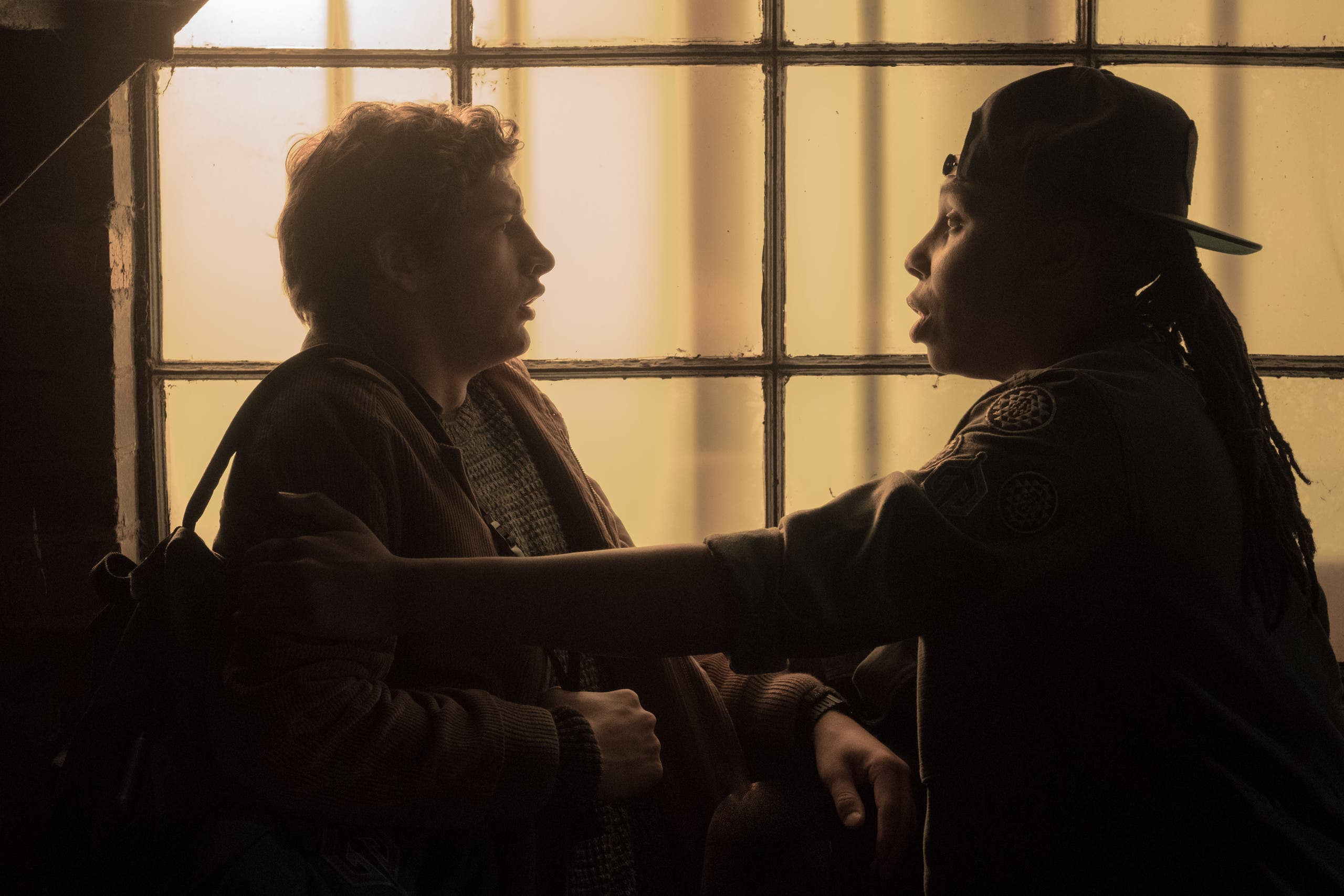 "Did the finished product meet your expectations?" I ask.
"I didn't know what to expect honestly. I just figured it would be really good because of everyone involved, but it far exceeded my expectations. It was such a phenomenal experience and a wonderful roller coaster ride I just felt honored to be a part of it."
Waithe grew close to director Steven Spielberg on set.
"We had so many moments. He and I bonded from the moment I met. I always joke and say that he's the Jewish father I never knew I needed and I'm just glad that he's in my life for the rest of my life," Waithe says.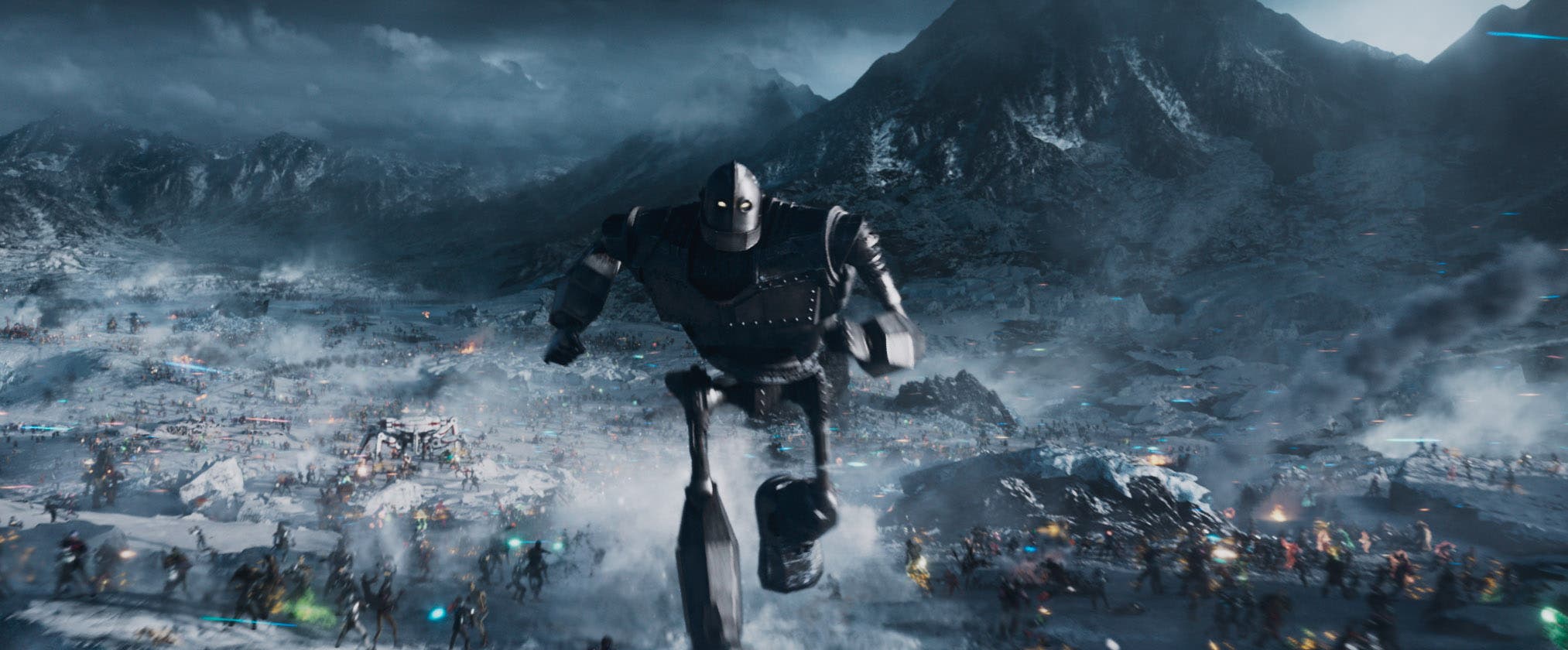 When I ask what we can expect from Master of None season three, she is unsure what the future holds for the show.
"I don't know. I'm not one of the creators. Alan and Aziz, it's their show. I've spoken to them briefly and it's just not one of the things that comes up, as we're buddies in real life. That's an Aziz Ansari or Alan Yang question," she says.
"Will you be writing another episode?"
"Probably not. I would probably not want to write another episode, because Thanksgiving was a pretty hard act to follow," Waithe says.
- Ready Player One is in theaters March 29th across the Middle East -