Khulood Attar, the first Saudi woman to acquire an import and distribution license for films, told Al Arabiya that her passion for showing the creations of filmmakers in the country was the main motive behind her seeking the license.
"Films will be a big business in the future, and any industry must have services and other aspects to show this product," she said.
"I liked to be a part of this important sector by focusing on Saudi films, not foreign films, and my priorities are not important to me," she added.
Attar, who is a member of Saudi Art Council, said she had no difficulty obtaining the license, saying that she had found great cooperation from the team at the General Authority for Audiovisual Media, and that it took only a week and a few days.
Attar, who was ranked by Forbes magazine as one of the most inspiring figures in Saudi Arabia, said she wants to focus on local films, because that was the goal she sought.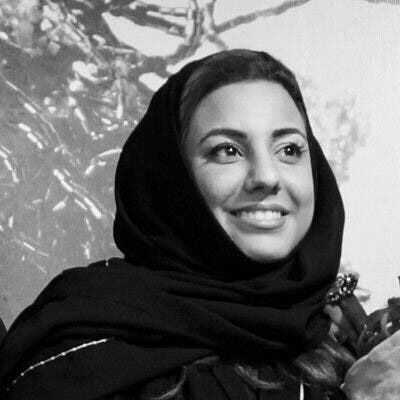 For the first films to be distributed, Attar revealed that she had started working from the very first moment, and had signed the right to distribute the film "Bilal" and a number of short Saudi films to be shown in several places.
"Now the Saudi Film Council has started to support the films, and I hope to be with them from the beginning in their journey, so we can see films that we can receive soon, and God willing, we shall see Saudi content enriching the entire cinematic platforms."
Kholoud Attar explained that she has held talks with FOX, AMC and a number of actors to aquire short films. Bilal will soon release a statement.
"Saudi society is full of rich historical and social stories that can be depicted in films," she said.
She has a 10-year-old design magazine, and the magazine has become familiar with what creative artists in Saudi Arabia are doing. "For 10 years I have seen that we have creative minds in graphics, architecture and photography, and I feel they do not get enough exposure," She added.
Al Attar said: "We always hear from some that we don't have any creative minds and that we import them from abroad, but this is not true. Saudi Arabia has dazzling creators, and people who take on global projects, I like to show them and discover them while young and as they grow up."

She pointed out in the course of her talk that there was in the past who was arguing about the lack of opportunities or government support, but it is different now, according to Attar, who believes that at the moment there is no place for excuses and arguments and the market is open.
"Now a good thinker will achieve his ambition and what he seeks and see it happen in his future, and dreams are no longer facing obstacles or arguments, it is now necessary to work quickly to grow quickly."
She believes that the media and the arts have a great ability to reach their goals, influence and change the stereotypes that the others have.