I'm in Rome with Dylan Minnette and Katherine Langford, the stars of 13 Reasons Why, and we're all so tired that we've come to a mutual understanding that none of us are going to make much sense.
The first time we try to start the interview, the cameras aren't ready, so we sit and talk about one of Minnette's other passions—his band Wallows, who just played a couple days before in London.
"How was the show?" I ask.
"We did two. The first one was cool, the second was our best—ever. It was really, really fun. The crowd was insane."
Langford attests that she's often gone to their shows, "but internationally—yet."
"It was our first international show—wait no we've done Canada. Wait—you saw us in Canada!" Minnette says.
"I did!
"You did see us internationally!"
"I'm their biggest fan. I secretly go to every show," says Langford.
13 Reasons Why's first season, based on the book by Jay Archer, told the story of a young woman named Hannah (Langford) who, before taking her own life, recorded 13 tapes, each dedicated to a different person who let her down. It was, along with Stranger Things, one of the shows that showed the power of Netflix as a platform, as it quickly became one of the most talked about pieces of entertainment the world-over, particularly with young people.
The main character of the show was Clay (Minnette), a naïve yet good-hearted kid who was in love with Hannah but was too scared to do anything about it. By the end of the season, Hannah has told her story, Clay has discovered many secrets, and the story seemed to be over—after all, there was only one book.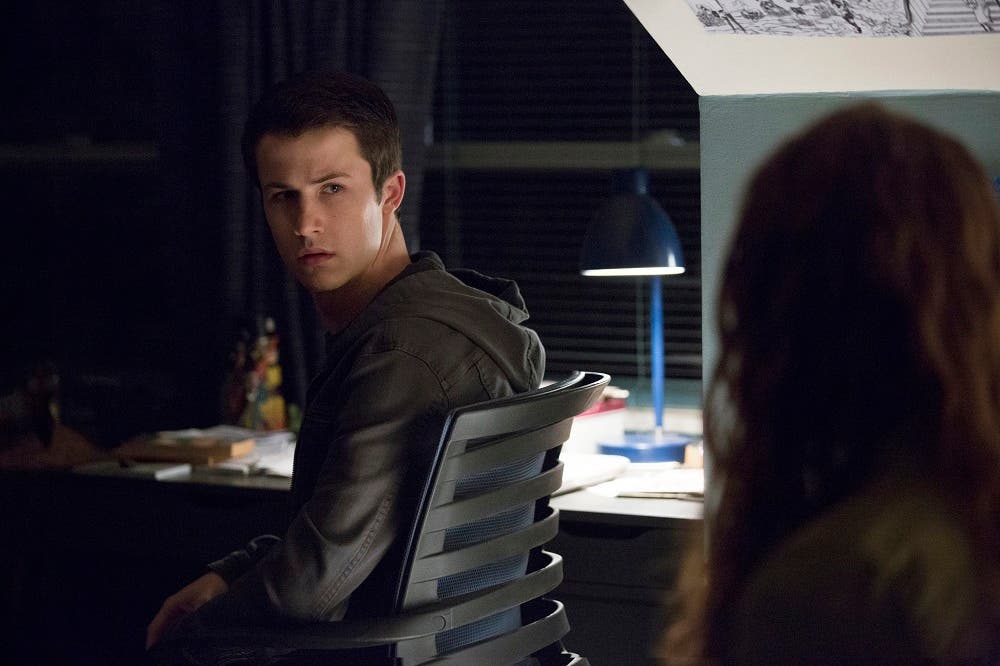 But the story was not over—only Hannah's version. Season two picks up five months later to ask: What now? How did this experience change them? Would people get better? Worse? And how would they deal with the traumas they have harbored of their own?
"When you become so invested in—" Minnette shifts in his chair, causing it to make an embarrassing sound.
"—That was the chair, I promise," he says.
"Sure it was."
He smirks, then continues.
"When you're in a character after six months of living with them like I did in season one, I was just curious and interested to see what happens next. I feel really attached to Clay in that way. I feel like if some of Clay's journeys aren't complete for him then they aren't complete for me. Like, Dylan isn't complete for me. I have to complete something. I'm not making sense. Does that make sense?" says Minnette.
"It makes sense I promise. We're both on the same tired wave-length."
"Perfect."
We turn to Langford.
"Sorry, you lost me in your…" Langford says.
"In my chair movement?" Minnette interrupts.
"I completely forget the question," says Langford.
"Because my answer didn't make sense," Minnette says.
"It made sense, then the chair happened," says Langford.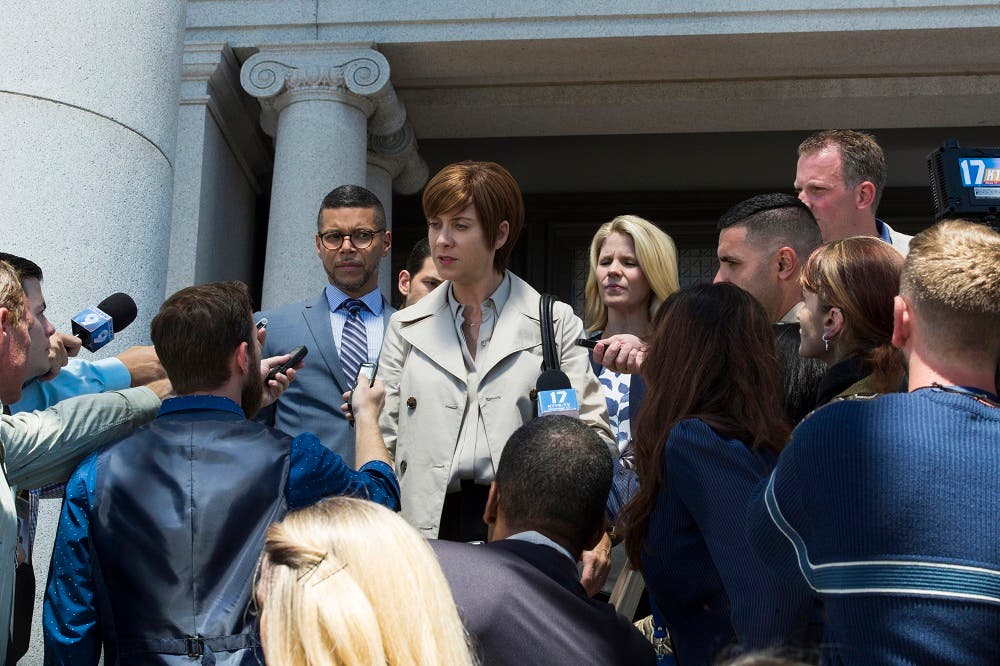 13 Reasons Why was Langford's first acting job—and a very difficult one. Hannah is a complex, tortured lead, a young woman who we know isn't going to make it, but watching her in flashbacks, you hope that she'll find a way, and you root for her and Clay to figure it out. That complexity, that mix of tragedy and optimism—wasn't something that she figured out how to pull off over night.
"I went in with my version of Hannah, and I work shopped it a little bit with Tom McCarthy who directed the first two episodes, and over the course of six months, and over the course of telling her story, you build up more and more characteristics and understanding. You're able to deepen the relationships between your character and the other characters. That's something that happened for me in season one. It was a build up of continually learning and developing the character," Langford tells me.
"Coming back for season two, it was very different for me as a character than season one. One of the most fulfilling and exciting parts of coming back was being around people that we worked with, particularly this cast and this crew. I think we all went through such a unique and incredible experience with season one that we have a great camaraderie and friendship and I really enjoy hanging out with everyone. It was nice to be reunited again. I was really great that we were able to come back because I feel what was important was to continue the discussion from season one, and make sure that we answered questions and followed people, because there is so much story after season one to be had," says Langford.
Season one was also not without its controversy—many believed that the story was too explicit with the way that it depicted the hardest parts of young life, with Netflix having to add warnings between particularly difficult episodes. I ask Minnette if that made them more cautious in making season two, or if they approached the story in the same way they had in season one.
"From what I believe, I think they definitely take everything into account, but I think, no matter what, in season one, we set out to tell an honest, truthful, unflinching story both on screen and in the script, and I think if we didn't try to continue doing that in season two there wouldn't be a point in doing this series, because that's what this series is. I think it would have been dishonest to the shows fans. I think we set out to tell this very truthful story, so we need to keep being as honest as we can. We are still telling the story we think we need to tell," he says confidently and earnestly, before adding an "I'm pretty sure" for good measure.