Joe Jackson, the patriarch of an American musical dynasty who started his son Michael and his Jackson 5 brothers on the road to stardom but also verbally and physically abused them, has died at the age of 89, US media reported on Wednesday.

Jackson, who lived in Las Vegas and had been estranged from much of his family, had been suffering from cancer, according to media reports.

"Joe was a strong man who acknowledged his own imperfections and heroically delivered his sons and daughters from the steel mills of Gary, Indiana to worldwide pop superstardom," John Branca and John McClain, the executors of the estate of Michael Jackson, said in a statement confirming the death, news of which was first reported by TMZ.

The Jackson family was often riven by legal battles, jealousies, money disputes, Joe's philandering and allegations of child molestation against Michael, as well as Michael's eccentric lifestyle.

Joe was estranged from Michael - who became one of the world's most successful and best-known performers - before the singer's 2009 death. He was also estranged from his wife, Katherine, and many of his other children, including another singing superstar, Janet.

Joe Jackson, who was born July 26, 1928, in Fountain Hill, Arkansas, had tried careers as a boxer and a guitarist with little success in the 1950s. He was working as a crane operator at a steel plant in Gary, Indiana, when he took note of the musical talents of his sons.

He called them the Jackson 5 and, with Michael as the precociously talented lead singer, they would become one of the world's top acts with a flashy stage show and irresistible pop songs. But it came at a price.

As the group's manager, Jackson put his sons through long, regimented rehearsals. Michael, who died in 2009 at age 50 of a drug overdose, told interviewer Oprah Winfrey that he was so afraid of his father that he would sometimes vomit when he saw him.

He said Joe presided over rehearsals with a belt.

"If you messed up during rehearsal, you got hit," Michael was quoted as saying in J. Randy Taraborrelli's biography. "Once he ripped the wire cord off the refrigerator and whopped me with it ... I would fight back and my father would kill me, just tear me up."
'Glad I was tough'
"I'm glad I was tough because look what I came out with," Joe Jackson said in a 2013 CNN interview. "I came out with some kids that everybody loved all over the world. And they treated everybody right."

The Jackson 5's big break came in 1967 when they won an amateur night competition at New York's historic Apollo Theater.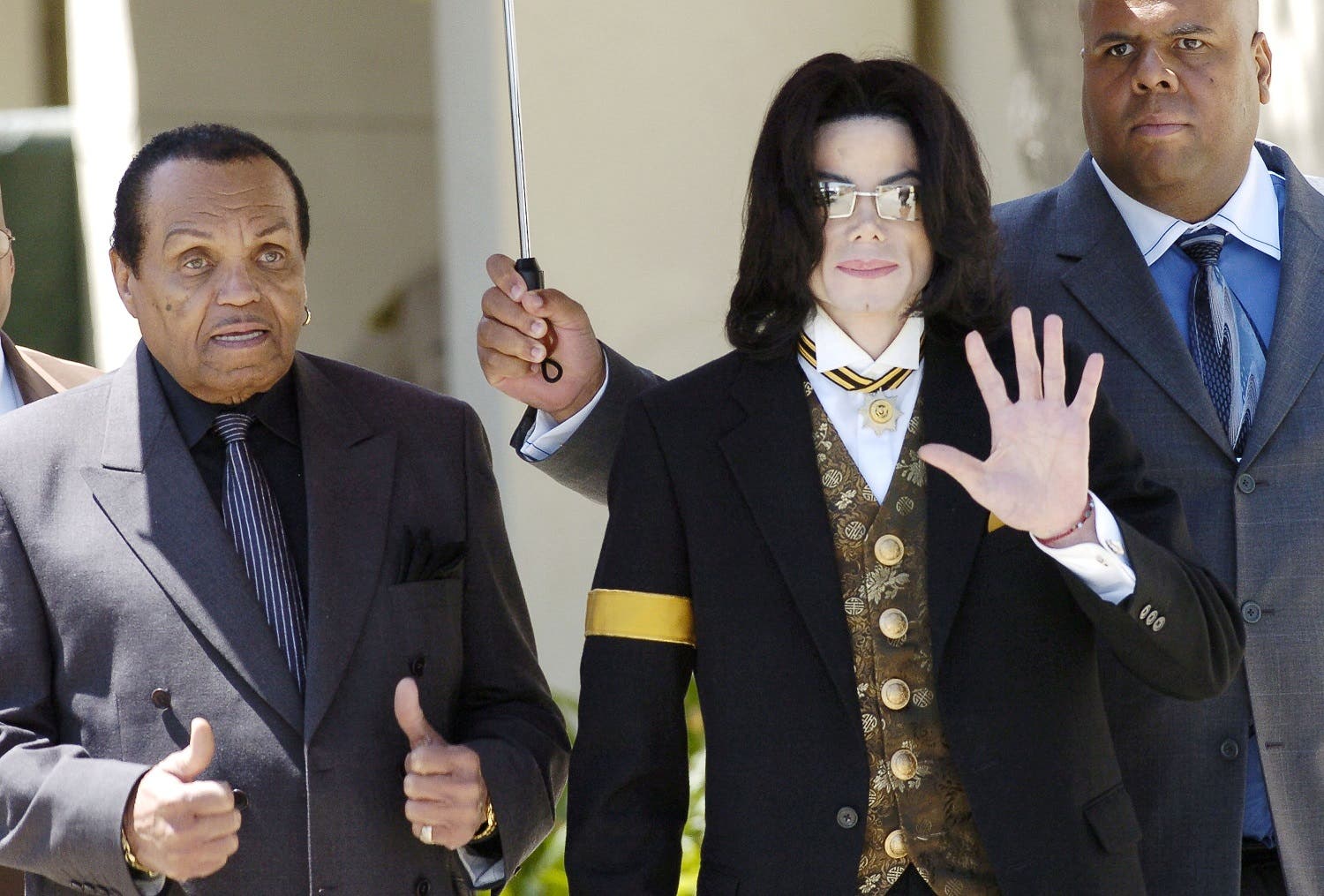 Two years later, the father signed his sons to a deal with Motown Records, which put them in the company of chart-topping acts such as the Supremes, Smokey Robinson, Stevie Wonder, the Temptations and Marvin Gaye.

Even amid all that talent, the Jackson 5 stood out. Michael's singing, dancing and charisma made him the focus of the group, which dominated the 1970s pop and R&B charts with No. 1 hits such as "I Want You Back," "ABC," "The Love You Save," "I'll Be There" and "Never Can Say Goodbye."

Joe Jackson eventually moved the family from Gary to a mansion in Encino, California.

In 1979, Michael broke from the group - as well as his father's management - and went to even greater acclaim with the landmark albums "Off the Wall" and "Thriller." His stylized videos became entertainment trendsetters.

Joe Jackson managed daughter La Toya when she started her career in 1980 but she had little success - unlike Janet, who Jackson helped launch to stardom in 1982. The children all eventually severed their management ties with their father but Janet paid tribute at the Radio Disney Music Awards in June 2018 by saying her "incredible father" had driven her "to be the best I can."

In July 2015, Jackson suffered a stroke while in Brazil to celebrate his 87th birthday. In March he released a pictorial book of memories called "Precious Moments: 60 Years in Show Business."

Jackson and wife Katherine married in 1949 and had 10 children - one of whom died shortly after birth - but lived apart in later years. Jackson also had a daughter out of wedlock.