Alison Brie, Betty Gilpin talk GLOW's behind-the-scenes 'feminist circus camp'
Alison Brie sits down at the table across from me, Betty Gilpin beside her. We're here to talk about GLOW, now in its second season, maybe the best show Netflix has produced.
"So," Brie says. "Tell me about your day."
GLOW shares a name with the 80s women's wrestling program on which it's based, short for the Gorgeous Ladies of Wrestling. Brie and Gilpin play Ruth and Debbie respectively, the show's two leads, loosely based on real women who once locked up in the squared circle three decades ago.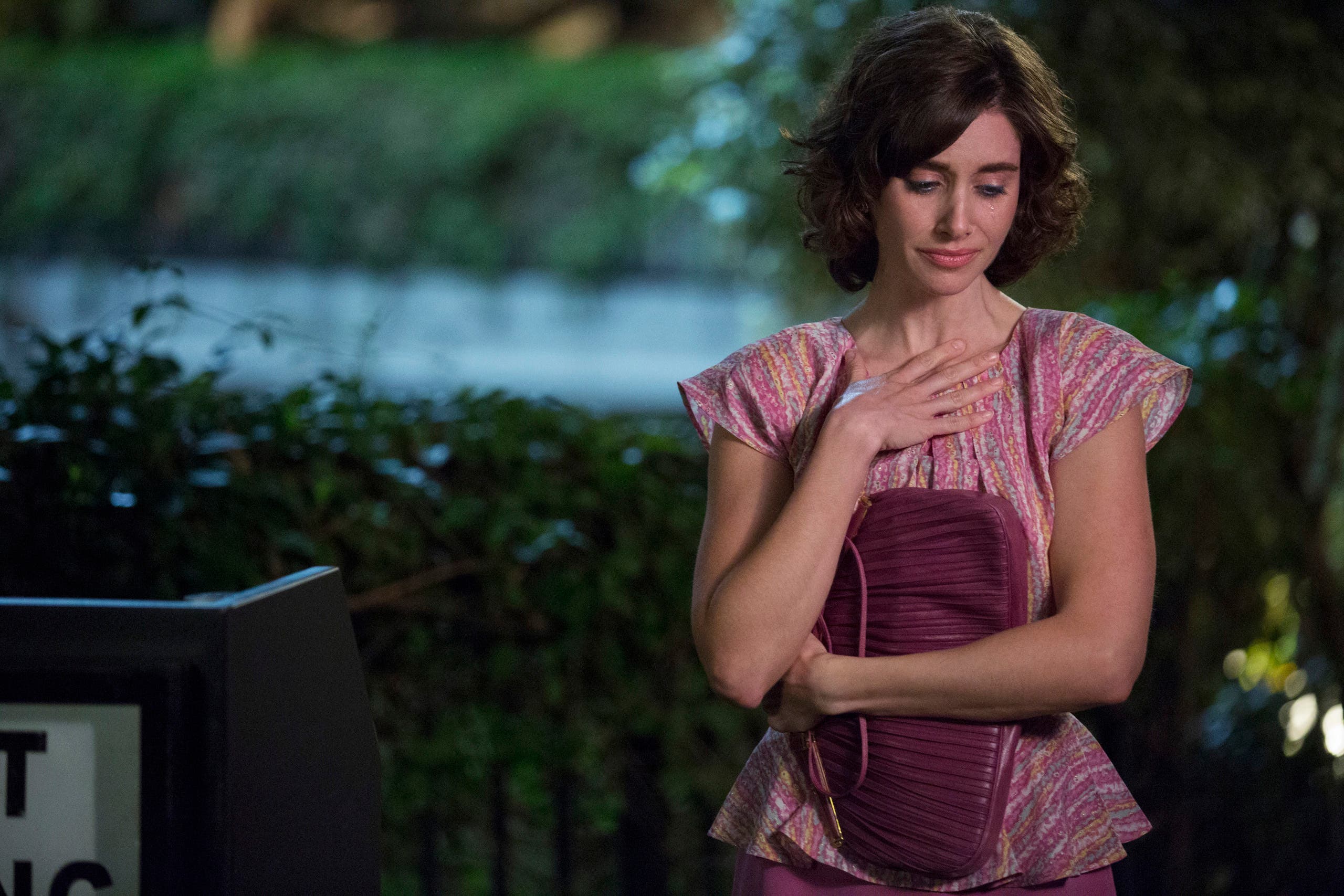 Its first season was a revelation. More than female-led, it was female-packed-to-the-rafters, with an ensemble cast of 15 women of myriad backgrounds, all working together to become professional wrestlers. It was a hit across the world, even with hardcore fans in the wrestling community. Season two finds the women now producing the wrestling show that they built together.
"Season two may include our silliest episode to date. **** gets crazy," says Brie.
"We went too far, probably," says Gilpin.
"We may have gone too far. You be the judge!" says Brie.
Few expected GLOW to be as good as it is. Coming back for a second season, the cast and crew had the added pressure that comes with a hit show.
"The first season felt very insular and protected, like it was this secret feminist circus camp where it wasn't for anyone else but each other, but now there's this awareness that we actually made a show that people watched and enjoyed, so there's a pressure for meeting people's expectations. It took a week of being in my head about that but then I forgot about it and went back in the circus camp," says Gilpin.
"We have such implicit trust in the writers that any of that pressure, we very soon realized, was on them! That took the edge off a little. All we had to do was wrestle, and act—for our lives," says Brie.
To learn how to handle themselves in the ring, the cast trained with former-WWE and current-Lucha Underground star Chavo Guerrero Jr, brother of the late Eddie Guerrero. In season two, they work a number of full matches, requiring the sort of skill it takes professionals years to master.
"I wrestled a lot in season two," Gilpin tells me.
"She wrestles more than anyone in season two," says Brie.
"Which makes for a crazy schedule because you're filming one episode, learning the wrestling choreography for the episode and two episodes away, rushing with crazy liberty belle hair to wrestle someone in wrestling practice. You start to go a little insane."
"When we start wrestling training, the hip hop in my car switches to 80s for the next five months," Brie adds.
"We did a month of training again this season as we did last season, but we picked up where we left off in season one. The biggest moves that we learned at the end of training last year were the brush up moves at day one of this season. We just got bigger and bigger from there," says Gilpin.
"It was exciting and scary," says Brie. "We just had to remember to flex that internal muscle of letting go of fear and literally throwing yourself into those moves and that training."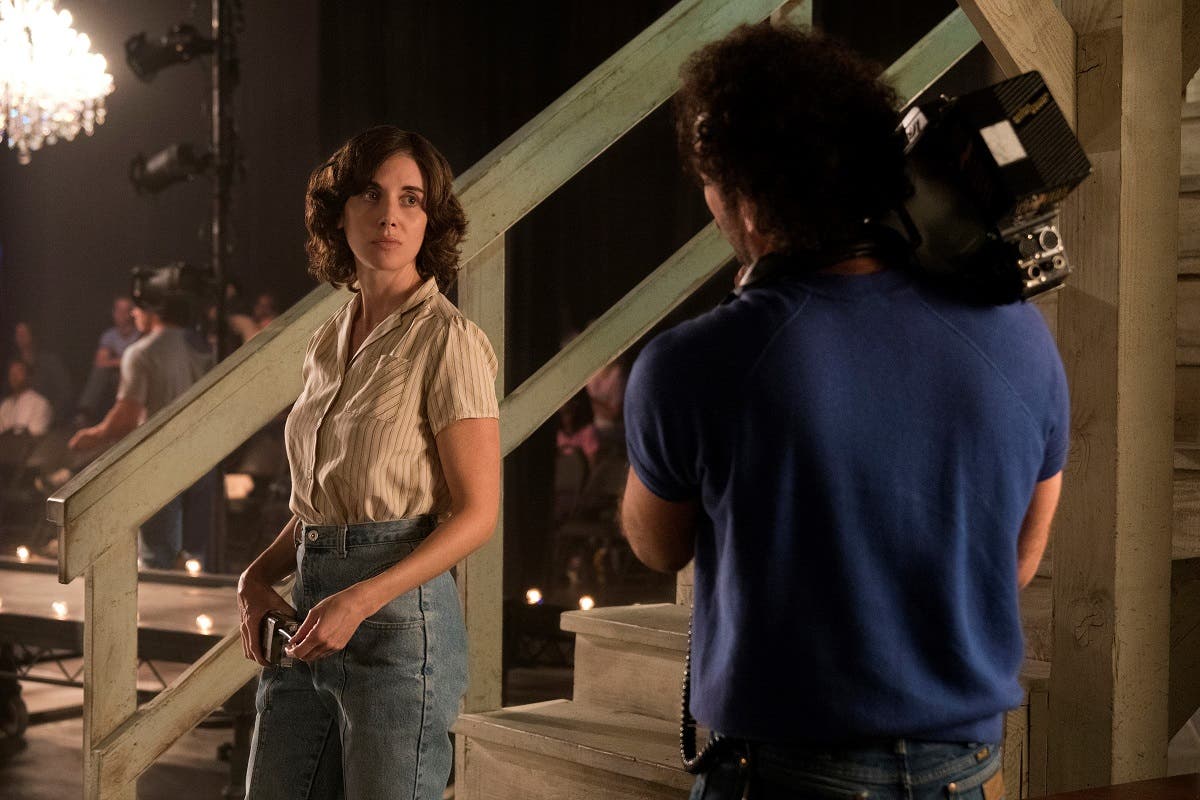 Having so many women in front of and behind the camera is a new experience for everyone involved. Though they've described it as a 'secret feminist circus camp', they themselves have had to take time realize that there are no men in charge for whom they have to tailor their opinion.
'I think the result of our business being so male-dominated for so long, shame and fear and second guessing yourself as an actress are so engrained. For me it took being surrounded by brave women to feel brave myself as an actor and as a business person," says Gilpin.
"Especially having women at the top in [co-creators] Liz [Flahive] and Carly [Mensch] as our bosses," Brie says. "We joke often about how we'll say to them sometimes, 'oh, I hope they'll keep this in the show!' and they'll say to us often sometimes…"
"'We're they'!" Gilpin and Brie say in unison.
"'We're making the final decision!'" says Brie. "'Oh, well I hope you put it in!' It's funny to have that realization."
"It's not only because of the women behind the camera but 15 women on the show, the majority of the cast members, are women. It feels like we have ownership over that space. That is different for me," says Gilpin.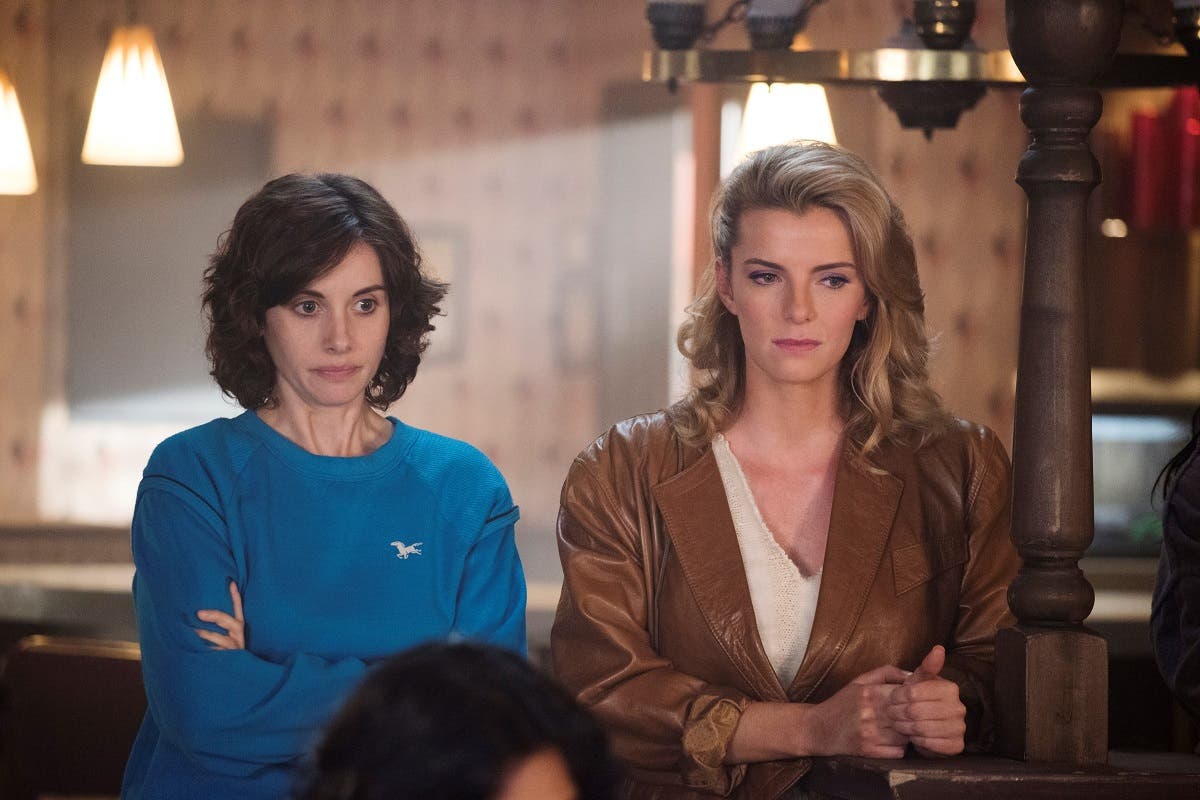 Having such a diverse cast has affected both Gilpin and Brie.
"I think our show is unique in having so many women, so we get to work with so many different types of women," says Brie. "The cast of our show has such different backgrounds, interesting histories and stories. Everyone's bringing something really unique to their role."
"It's a group of highly intelligent, very politically-minded, feminist women. I've felt very inspired by all the women that we work with and the types of conversations we're having on set. They vary from being totally silly and stupid doing characters and voices and joking around to serious discussions about issues that are going on all over the world. A lot of them are mothers, they create their own work, they're directors, writers, dancers, they do it all," says Brie.
In season one, Gilpin and Brie's characters Debbie and Ruth were once-best friends whose friendship was torn apart when Ruth got between Debbie and her husband. The two characters never really properly reconciled their differences, according to Brie, leading to more conflict and personal growth in the show's second season. Though the characters are flawed, both Gilpin and Brie play them with empathy.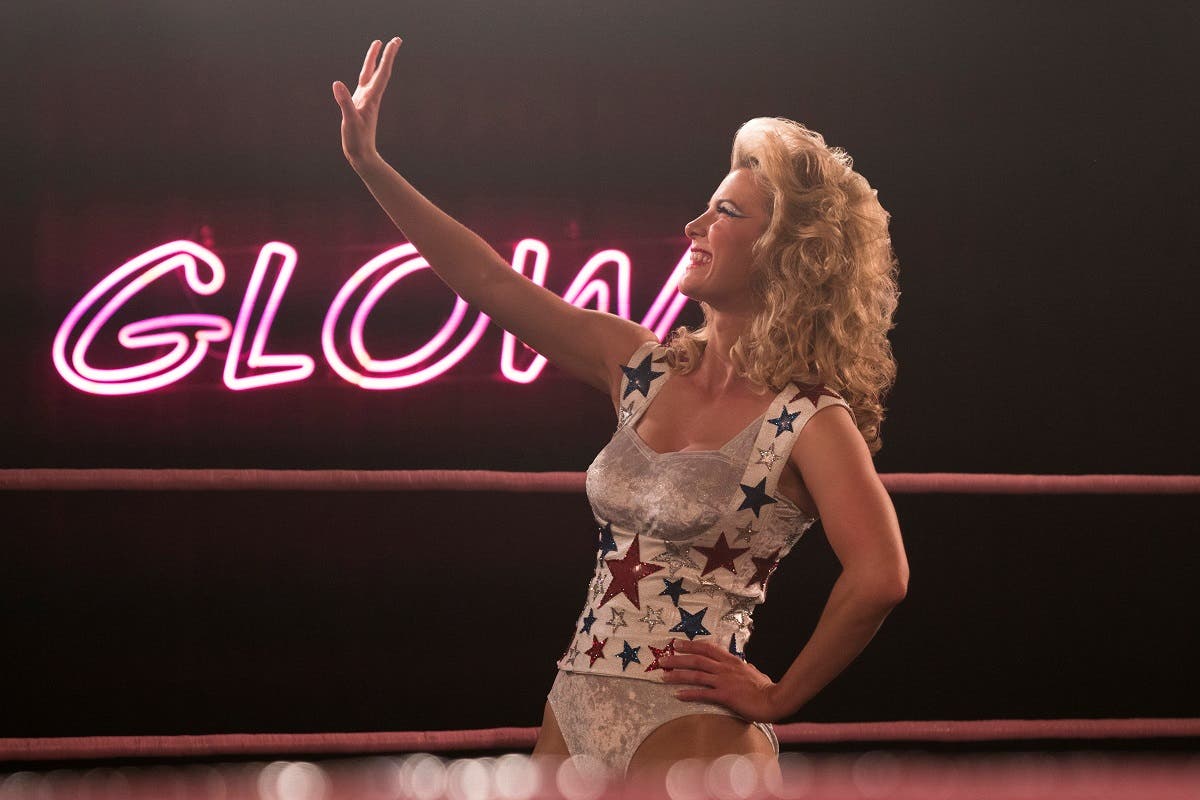 "I love playing Debbie because I feel like, whereas early on in her life, the things that were going on in her brain were internalized and she was better at hiding it and now I feel it's all on the surface, trying to navigate all the things that she's feeling out loud. I think she's sort of a mess, basing her personality on being a very tidy and clean person. Her state in life is sort of the antithesis of what she thought she was, and that's fun to play," says Gilpin.
"I always find it interesting when people talk about how awful she is because I don't see that at all. She's a wonderful character to play. I like that she makes mistakes. I enjoy her perseverance even though it's been very trying for other characters on the show. She's a fighter. She's fought for everything she's achieved in life," says Brie. "…which is not much."