Jason Bateman on Ozark season 2: My character is not as smart as he thinks he is
Chances are, if you've been recommended Ozark, someone has mentioned the words 'Breaking Bad' to you in the process. While that may be the easiest reference point, Ozark is not Breaking Bad.

In many ways, Breaking Bad was almost a superhero show—a man who had the scientific knowledge to get himself out of any situation, who was the best at whatever he tried. Ozark, season two of which is now streaming on Netflix, is much more grounded—a money launderer working for the Mexican cartel has three months to launder eight million dollars, or he and his entire family will be killed.

The lead character of Marty Byrde, played by Jason Bateman, may have a superpower after all—his silver tongue. There are few situations he cannot talk himself out of—even if he creates new problems with the lies or the promises that his big mouth comes up with. Is he good? Is he 'breaking' bad? It can be often hard to say, because at his heart, he's just trying to survive, and for his family to survive with him.

"He thinks he's very smart," Jason Bateman tells me. "Obviously if he were as smart as he thinks he is he probably wouldn't be in this mess."

It's his intelligence that often allows himself to live with often-deadly consequences of his actions.
"He's smart enough to justify a bunch of different turns he makes between good and evil and he's got a convenient definition of what is right and what is wrong, what he needs to do, what he doesn't need to do. He's trying to keep his family alive and get out of this problem. He's able to pivot back and forth, and sometimes that makes his problems worse, and sometimes he makes a little progression, but it he is staying on the mouse wheel trying to get it all fixed, and that's hopefully some of the fun of watching the show—monitoring his progression," Bateman says.

Here's another difference between Ozark and Breaking Bad: On Ozark, the family knows. Marty Byrde's wife Wendy, played by Laura Linney, is often a literal partner in crime. Though they have a rocky relationship, it is their fight to succeed, and thus survive, which keeps them together.

"They are at times on the same page and most of the time at different sides of it. They're both equally intelligent and able to talk their way out of a problem with one another, so it's interesting to watch them lobby each other for their approval or cooperation. In season two, you're going to see a continuation of that battle or that balance. They will come together, they will drift apart, and they will be on the same side they will be at opposite sides. One will be weak, one will be strong, and like any relationship that's interesting to watch, one helps the other when one is down or loses focus," says Bateman.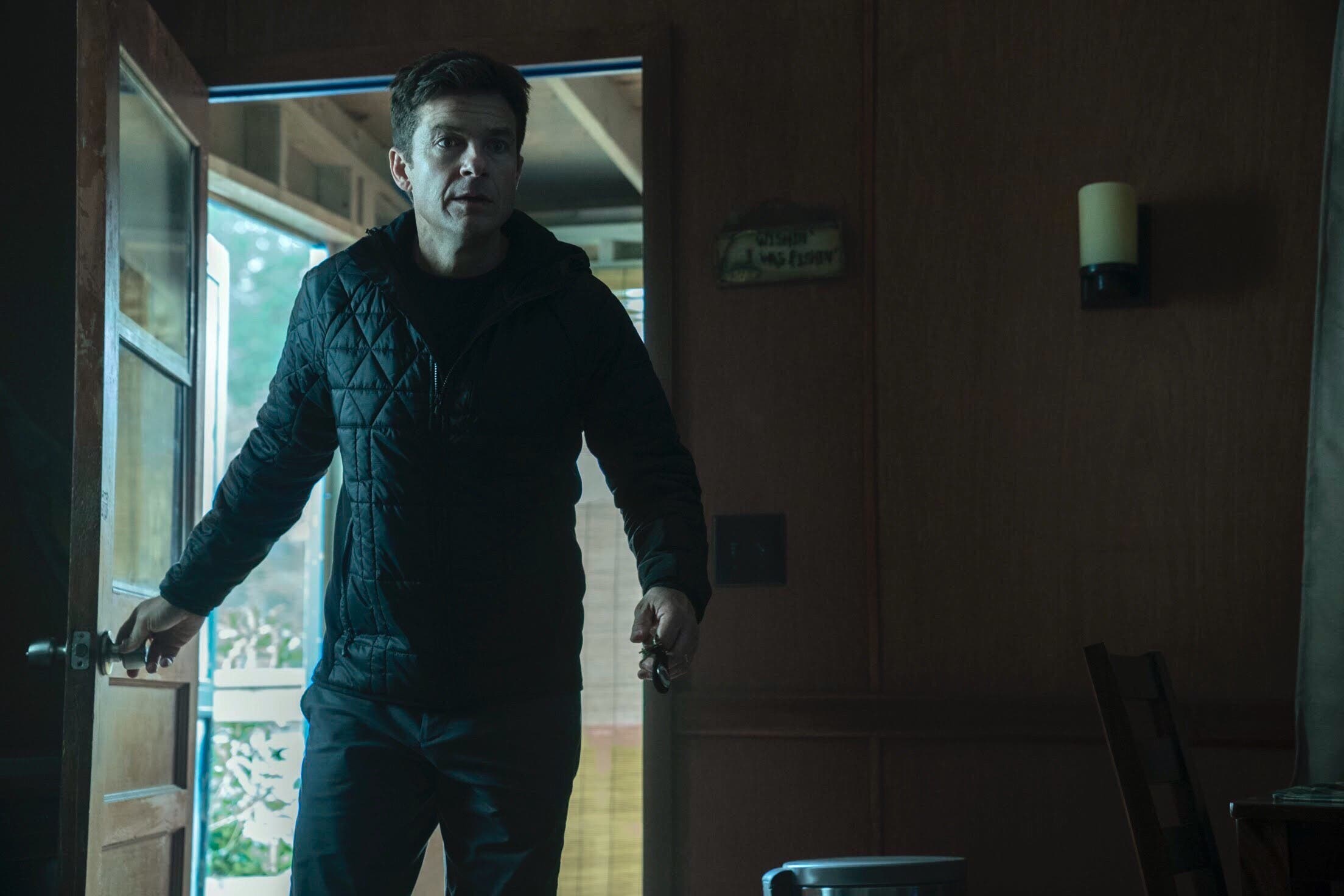 Bateman is best known for his comedy, from his career-making role in Arrested Development to his turn as one of Hollywood's most reliable comedic leading men, starring in the hits Game Night, Horrible Bosses, and Disney's Zootropolis. While Ozark has a decidedly darker tone, season two does find humor sometimes when characters are at their most desperate.

"Like any situation that you get into where you're backed into a corner, you can often lose your dignity or overreact, and sometimes that's heartbreakingly vulnerable or hysterically funny. Often times, the character doesn't realize that it's funny, but as the audience you do."

"The humor will always come from those moments from absurd vulnerability as opposed to jokes. For the most part, things stay pretty unsettling or even chilling at times, as this family is going through something that's very raw and exposed. They're trying to get on top of things at any moment, though of course they never do for long, otherwise our show would be over," Bateman says.
"Janet McTeer just provides a very authentic presence as an actor, and is a perfect actor for that role. We're very lucky that she said yes to doing the show. She's been incredible on and off camera. There's a level of intellectual challenge for Marty's character. She's a formidable foe for him and his ability to talk his way into and out of problems. She can see through a lot of that stuff so he's got to up his game a bit. It's a different kind of adversary for Marty and I applaud the writing staff for going that route with the threat as opposed to bringing in somebody scarier or more violent than Del. They took a different path as opposed to doubling up on the part that Del played," Bateman says.
After taking on four of the last, Bateman directed two episodes of the new season, in addition to being its star and executive producer. Even with his outsize role on the drama, he refuses to take credit, taking every opportunity to praise his colleagues both in front of and behind the camera.

"It's one thing to want something to look or feel a certain way and it's another thing to talk to a cast and a crew about that and try to shape that experience for the audience. If you get an incredibly talented group of people together, your chance of hitting the target become very good," Bateman says.

And as for those Breaking Bad references? Bateman takes it as a compliment.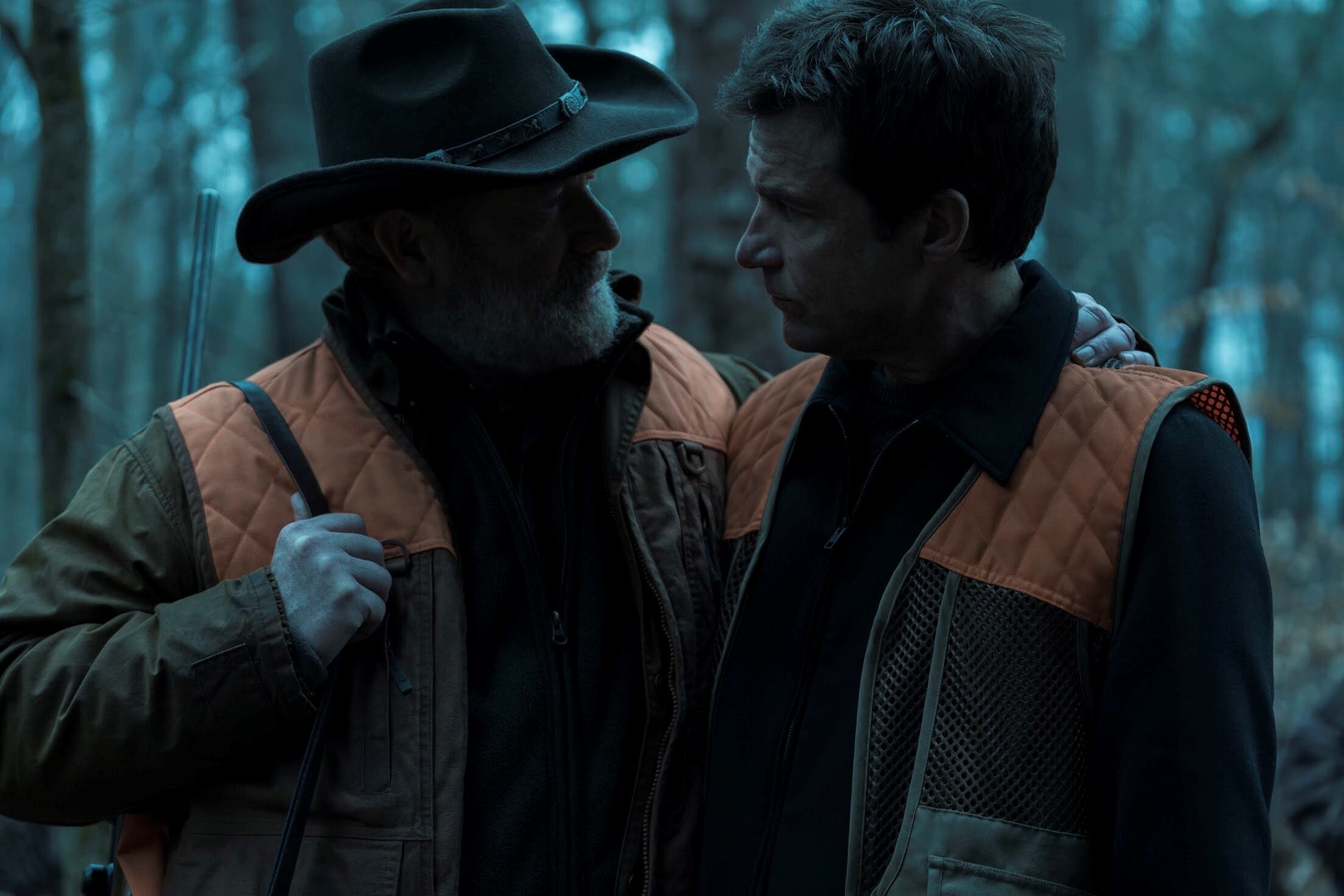 "There are certainly worse shows to be compared to. Breaking Bad is one of the best shows in recent history, and if we can be half as good as they are, and be on half as long, then I think we'd all be very proud."

"I think the comparison is understandable considering there is an average American family in the middle of a very odd circumstance, and that's an interesting place to jump off from as a viewer, it's a place where you can relate to it, so I can understand it in that respect, but hopefully when people watch, they'll discover some different things about the show that they can enjoy than they enjoyed with Breaking Bad, because we're certainly not looking to be redundant or derivative of the beautiful work that they did," he says.

- Ozark season 2 is now available on Netflix -