An Indonesian artist named Kiki Amalia has shocked many in the Arab world for her talent of being able to sing in a perfect Gulf dialect.
Many fans from across the Arab world follow Kiki on social media, drawing in a huge international fan base.
In an interview with Al Arabiya English, Kiki says she fell in love with the style of singing, and the harmonies of Gulf music.
Her love for Arabic singing came from her father, who listened to musical powerhouses in the region, such as Egypt's Umm Kulthum, Saudi Arabia's Mohammad Abdo and Talal Madah and Lebanon's Fairouz.
"During my childhood, I used to go with my father to learn Arabic and the Quran. I grew up a love for the music and the language, and would try to sing the Gulf songs without knowing what they meant," she said.
Kiki, who has never lived in the Gulf, has sung songs by artists such as Mohammed Abdo, Ahlam, Asala and Nawal Al Kuwaiteya, as well as songs by Umm Kulthum, Fairouz and Abdel Halim Hafez.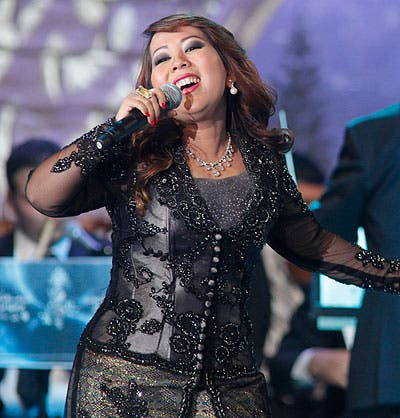 She explained her method of learning the songs.
"First I hear a song repeatedly and learn the lyrics by heart, then I try to imitate how it is sung by the artist in their dialect, whether Lebanese, Egyptian or Gulf."
Kiki performs on a daily basis at Arab concerts across Indonesia, and will soon be taking part in a concert in Dubai.