James Bond 25 director Cary Fukunaga on crafting his new Netflix series Maniac
Cary Fukunaga doesn't have many credits to his name, but with a small handful of projects, he's made quite the impression.
It was announced on Thursday that he would be taking the helm of the 25th James Bond film, perhaps the most coveted job in the industry. The choice makes history as well—Fukunaga is the first American to be entrusted with the UK's biggest film icon.
A Japanese-American who has made film about Honduras, England and Ghana, Fukunaga has always been globally minded.
"It's more attractive to me to tell stories that can be told worldwide," Fukunaga tells me.
What led him to this moment? Though the immigrant tale Sin Nombre was a hit at film festivals and Jane Eyre gained praise, it was the first season of HBO's True Detective that turned Fukunaga into one of the most talked-about directors working today, as he showed the ability elevate a by-the-numbers cop drama into one of the most compelling seasons of television this decade.
Since then, he was attached to the It remake before exiting, and directed the Idris Elba child soldier drama Beasts of No Nation, winning awards at the Venice film festival.
For the last two years, before Bond came on his radar, he has been working on perhaps his most ambitious work to date—Maniac. A show he co-created, co-wrote, and directed every episode of, it's a show that's hard to describe because it's so unlike much else out there.
The simplest way to put it is this: A mysterious Japanese company has invented three pills that make therapy obsolete. With the first pill, you relive the worst day of your life. With the second, you work out your issues in different dream scenarios, and with the third, you face your demons, finally able to move on. A young man and woman enter a trial for this new pharmaceutical drug, striking up a friendship in the process.
Another reason Cary Fukunaga has quickly made a name for himself—he has all the best friends. He happened to be speaking to one of those friends one day—Academy Award winner Emma Stone—and had the idea that he should bring together someone else that she might know, Jonah Hill, for a new project.
"Jonah knew Cary," Emma Stone tells me. "I was meeting with Cary and it ended up not being expected at the beginning. He said, 'you know who I've been hanging out with a lot? Jonah.' I said, 'Oh! My gosh! That would be amazing!'"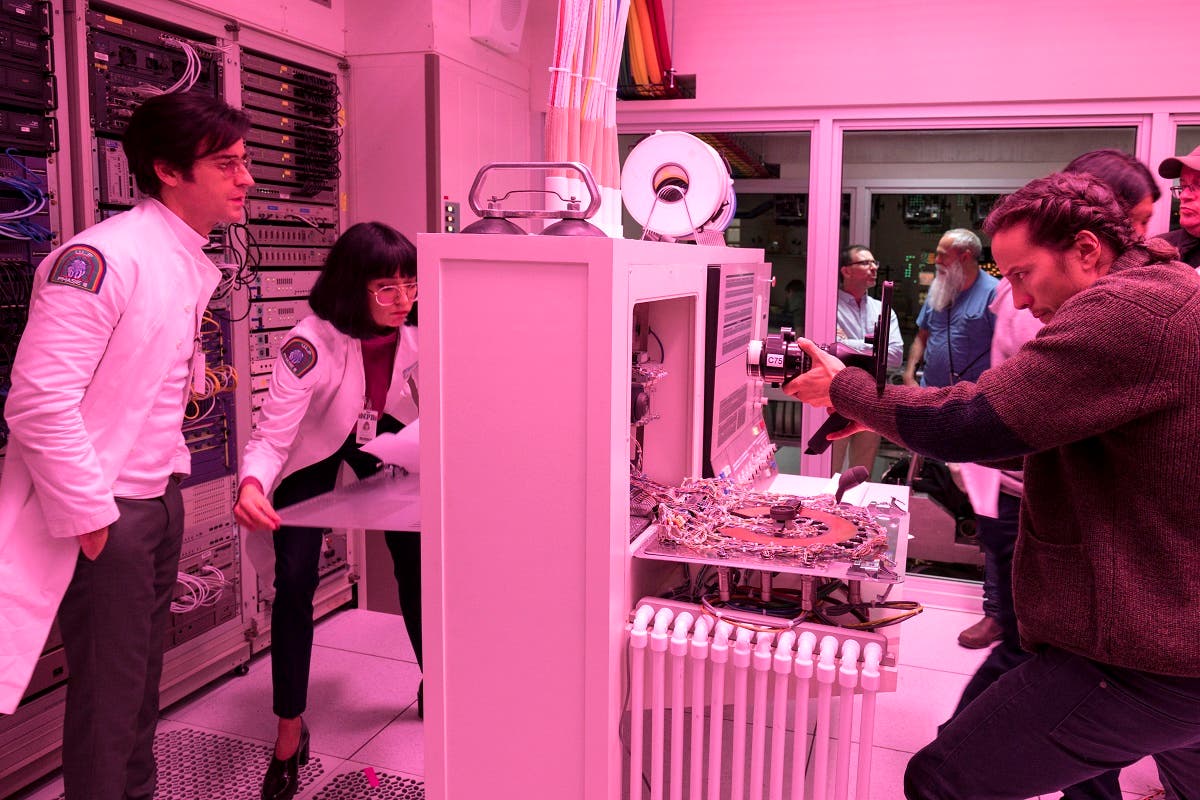 Maniac is technically a remake of a Norwegian show, but it's a remake in name only. The original, set in a mental hospital, was about a man who spent most of his time living in a fantasy world in his mind. This would not be that show.
"Both (co-creator and co-writer) Patrick (Somerville) and I agreed that we couldn't base the humor of our show on the illness of our patients. We wanted to have a sense of compassion about that and base the humor on something more situational," Fukunaga tells me.
"Apart from the conceit about the delusions, the desire and the intent, was always to create our own story. To create a different world that could hold two characters point of view throughout the journey, too."
Fukunaga pushed himself to the limit in directing Maniac, something Emma Stone was awestruck by.
"He's so, so super involved and that's really amazing to see. I think he was exhausted. Beyond exhausted. He was scouting very morning. The way that this show came together because there were so many different parts to it, so many sets, so many locations. He was tireless, working with Patrick, being a producer as well as a director. He did ten episodes entirely himself. I think he undertook it in such an incredible way. It was so impressive to see how much he was able to keep it together underneath all of the circumstances," Stone tells me.
Now on his way to directing Bond 25, Fukunaga has yet to even process what he has accomplished with Maniac.
"There's a certain amount of pride that we were able to pull it off in the time that we had to do it, but I just finished. Having just finished, you may have to ask me a couple years from now what I really think about it. In terms of what we were able to create in the time that we had, and have that hopefully make sense, and be satisfying, and be a story that achieved the thematic and emotional goals that we set up for ourselves, was…"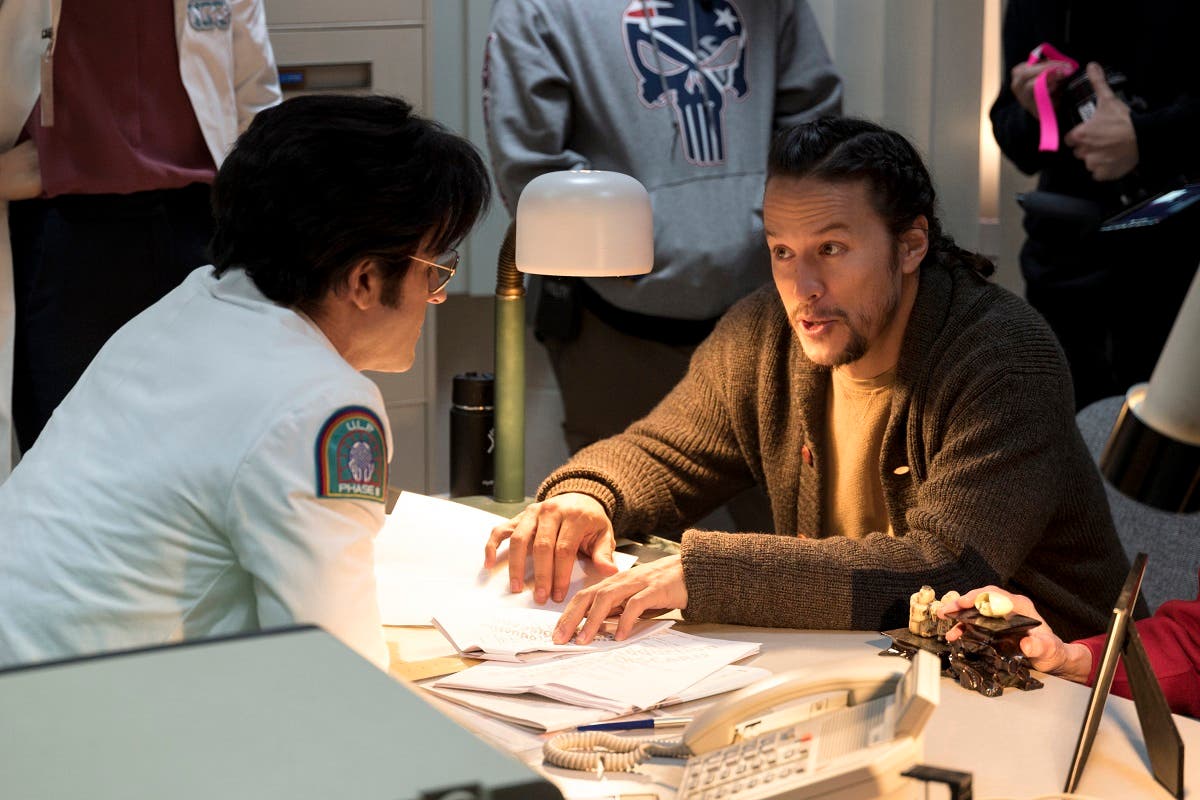 Fukunaga struggles for a moment to finish the thought, ultimately abandoning it.
Weird, wild, hilarious, and tragic—it's hard to categorize Maniac, just as it's hard to categorize Fukunaga himself. Maybe that's the point.
"In the sixth episode, there's a point where Annie (Stone) and Owen (Hill) are reconnecting after as series of delusions to discuss what the heck they just went through. At one point, Annie asks, 'what is normal?'" Fukunaga says.
"That is at the bottom of what the show is really about. There is no such thing as a normal, or healthy, or flawless human. There's no fixing who we are."