In the past few years, Moh Hefzy and Film Clinic, the Egyptian production company which he founded, have been behind some of the most notable films in the region. Most recently, with the 2017 critical and commercial smash Sheikh Jackson to the 2018 Cannes Palm d'Or contender Yomeddine, it seems that Egyptian cinema is has the momentum it needs to gain the international attention it deserves.
With that in mind, Hefzy and Film Clinic are teaming up with Front Row Filmed Entertainment, as well as Lebanon's Empire International to remake a film that has already been a huge hit in Europe—Perfect Strangers.
Hefzy first saw the film two years ago at the Cairo Film Festival, of which he is the president. Front Row's Gianluca Chakra secured the rights, and immediately contacted Hefzy to collaborate.
"I thought the script was brilliant, well-executed, and it's one of those films that could really work anywhere in the world. It translates very well across all cultures."
In the original film, seven long-time friends decide to play a game over dinner—they will put all their mobile phones on the table, thus making every notification each one receives public for the evening. Quickly, the friends learn how much the others have kept secret from one another.
The film marks a rare collaboration between the Lebanese and Egyptian film industries, something that Hefzy is itching to explore in the film itself.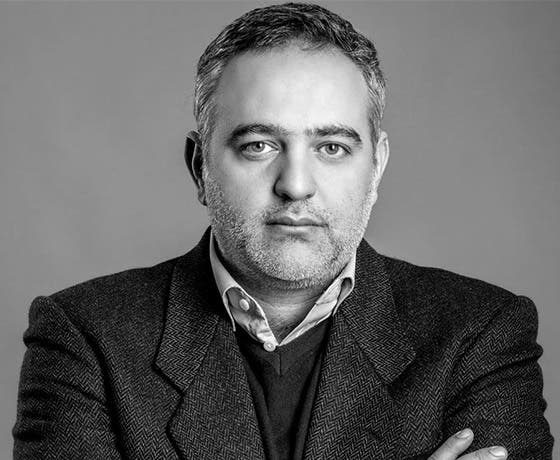 "One of the things I like about the film is that it has the potential to be a real coproduction, and creative collaboration, between Egypt and Lebanon. From the development, into casting and production itself, I see things happening across both parts of the region and a real collaboration creatively, not just financially which is very exciting to me, and hopefully will be the first of many," says Hefzy.
Still, there's a reason that this collaboration is rare, as it provides considerable challenge.
"There are things that are culturally different that are difficult to make work across both territories. The sense of humor, the sensibility—there are differences between Egypt and Lebanon, even in terms of lifestyle. This all has to be ingrained in the script in an organic way that will make it work and is believable across both countries," says Hefzy.
"What works in Egypt in terms of casting may not work in Lebanon, and vice versa. We need to make it real and believable, so whatever is Lebanese or Egyptian is layered into the script in a way that is not forced. That's what we're going to be trying to solve over the coming weeks. It will be about finding the best marriage of people in terms of writers, directors, cast and the creative team. Everyone has to be working under the same vision, and the director will have a lot to do with making that work."
The film is currently finalizing writers to hone a script before finding directors and stars, with production scheduled for late next spring, with a tentative release set for the last quarter of 2019, according to Hefzy.
While Arabic cinema is on a creative hot streak, the industry still has a long way to go. Even as Egypt's local content thrives, directors in the rest of the Middle East, even ones who have seen international success, struggle more to get their films made and seen.
"What excites me is the maturity of some of the filmmakers in the region. What scares me is the lack of an industry. If you look at Arabic cinema, it's very recognized at film festival, but is there a real industry outside of Egypt? It's starting to become more of an industry, but we're talking about 25 to 30 films a year that are mostly supported by the Ministry of Culture or done independently, but there's still a real market. The audience is still small, the cinemas are still small in number, and there's not many distributors that distribute Arabic content. I think that is needed to grow the Arab market in general," says Hefzy.
In the Gulf in particular, Arabic content struggles to compete with international productions.
"You find Hollywood films in 95 per cent of the theaters and very little Arabic content. That's scary. There are people making films, they are getting recognition, but there's just not an industry to support them," says Hefzy.
With the 2018 edition of the Dubai International Film Festival cancelled and the festival itself on hiatus, Hefzy's own Cairo Film Festival, which has its latest edition in mid-November, has the chance to fill the gap.
"The Cairo film festival has a limited budget and limited resources, but it's a festival with a 40 year history in a great city with a great audience, and it has an opportunity in not having to compete with the Dubai International Film Festival this year, but still having El Gouna and Marrakesh. We're finding out way, and it will take another two or three years to position itself as the frontrunner in the region, which I think it can do. Dubai had established itself over the past few years as the one people come to from the international film festival in the region, and Cairo has a role to play in becoming that platform," says Hefzy.
This year's edition will open on November 20th with a Peter Farrelly's acclaimed film Green Book.
"It was audience award winner at Toronto, which will have its Middle East premiere at the festival," says Hefzy.