Kurt Angle has not wrestled a singles match in WWE in more than ten years—until now. Angle will return to singles action at the WWE Crown Jewel Event in Riyadh, Saudi Arabia, entering the one-night-only WWE World Cup tournament to determine the best in the world.
There's never been anyone like Kurt Angle. An Olympic gold medalist amateur wrestler at the 1996 games, Kurt came to professional wrestling with unmatched pedigree and skill, quickly becoming, in the late 1990s, one of the best in-ring performers that WWE had ever seen.
That a great amateur became a great professional makes sense. What made Kurt special, however, and what endeared him most to fans, was how well he took to the entertainment side of sports entertainment. He often was able to play a goofy obsequious character that often delved into self-parody, which never hurt him in the eyes of the audience because his athletic skill, and legendary passion, always made him a threat.
At times, he was passionate to a fault. He won his Olympic medal with a broken neck, and because he never allowed himself time to properly heal while continually pushing himself as far he could go in his matches, he continued to get injured and work through the pain, eventually getting to the point where he had to walk away from WWE—though even then, he went to one of its rivals, never able to truly step away.
When, in 2017, he made amends with WWE and its Chairman Vince McMahon, Kurt Angle was finally able to come home, inducted into the WWE Hall of Fame and becoming its General Manager the next night. Though he has been able to shine for moments in tag team matches since returning to WWE, fans have not been able to see what he truly can do—and Saudi Arabia's fans will be the first WWE audience to see that live in a long, long time.
Below is Kurt Angle's full interview with Al Arabiya English:
How does it feel to be back in Saudi Arabia?
It's a long trip, but it's worth it. This country is so different, and the last time we were here we had such a great turn out. It's great to have a whole new dimension of fans. To come over here and show your gratitude back to them for being so loyal and coming to this event, these stadium shows are just phenomenal.
What do you think differentiates Crown Jewel from Greatest Royal Rumble?
I don't think much different. From a talent perspective, this is a pay-per-view level tournament. This is a SummerSlam or a Survivor Series level environment. You're going to get the best of the best of all performances.
These shows are as important as the pay-per-views. We even do writing on TV that leads up to this. Vince McMahon has made it very clear that these shows are every bit as important as our biggest one. He wants to make that very clear to the talent that when you're over here you're not doing some live event or house show, you're over here performing as you would at WrestleMania.
What are you looking forward to most about competing in the WWE World Cup tournament?
It's nice that Vince wanted to give me this opportunity. I've only done tag matches ever since I came back. I did want to come back and wrestle first, and then do the GM spot and then get inducted into the Hall of Fame, but Vince did it in the opposite way. He inducted me first, then gave me the GM role, and then has me wrestle now.
I think the reason he did that, this is my guess, is that there was a whole new generation of fans that missed Kurt Angle, from 2007 to 2017. He wanted to introduce me to them, or them to me. The best way he knew how was induct me to the Hall of Fame, and let them get educated on the WWE Network. It actually worked out. It did work out. Usually you get inducted in the Hall of Fame when you're done with your career, and I told Vince I wasn't done. He said, that's ok, we're going to induct you anyways.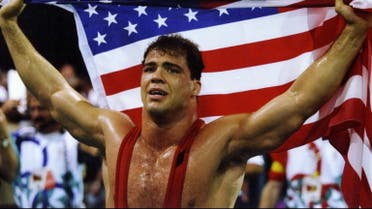 It's cool that I have the opportunity to do these singles matches because I had a list of about 10 or 12 guys I wanted to wrestle before I retire. Dolph Ziggler was one of them. If I get past Dolph, I'll most likely have Seth Rollins, and he's another one. I might get two of my dream matches in one day.
Who else is on your list of dream matches before you retire?
Roman Reigns, Dean Ambrose, Dolph Ziggler, Seth Rollins, Finn Balor, Cesaro, Sheamus, and I want AJ Styles in WWE, not TNA. I did wrestle Shinsuke Nakamura in Japan, but I'd love to hit him in WWE too. There's a lot of talent out there right now. I haven't been a talent pool this deep ever. These guys are animals now. It's a whole new breed. It's good, and nice to know that I can still go toe to toe with them. These guys are wrestling with the intensity that I wrestled in 2006, and nobody matched my intensity back then except Chris Benoit. These guys are doing it at my intensity now, all of them are doing it. It's pretty amazing how these guys have stepped up their athletic ability.
You're someone who's kept wrestling with a broken neck, at the amateur and professional levels. You've always pushed yourself further than any human probably should. How are you physically now?
I have issues—pain now in my neck, my back, my knees, but nothing that I can't handle. I'm going to be 50 years old in December. My body—I worked it hard, my whole life. Ever since I was 7 years old, I've been doing something that was probably detrimental to it. But I'm feeling pretty good right now for what I put my body through. The secret is staying active. I never stopped wrestling, I never stopped training—I followed through. The moment you stop, you lose it all.
I didn't want to do that. I kept going, even when I took a break between TNA and WWE. I did eight matches in a year and a half span when I wasn't signed with a company. I wrestled Cody Rhodes three times, I wrestled Alberto Del Rio once, I wrestled Rey Mysterio once. I kept it alive for a while so that when I got to WWE I knew I'd be ok.
I wrestled a handful of matches here. Not as much as I'd like to, but hopefully in the future it will be a bit more.
How do you make matches when you're not the guy that you were? What do you bring to it that makes it something that you still feel proud of?
Experience. There's a lot of things that I could do to make that match better than what I could have done 10 years ago. I could tell you all of it but most of it's more or less just knowledge. When to do things at the right time, when not to do things, but as far as my athletic ability, I'm pretty good right now. I may be half a step behind what I was 12 years ago, but I'm up there with everybody else. All my life I've always been a step ahead of everybody. Now I'm right there with them. I can hang with these guys so I'm pretty excited about my performance.
How's your relationship been with Vince? Obviously you didn't speak for a long time, but how is your communication now?
We had a terrible parting. A lot of it was my fault, but we didn't speak for a long time. Coming back was—we both wanted it, but the timing wasn't right until it happened when it did. Vince was always a father figure to me, so I always look to him as a father. He never stopped being that. When I came back, he hugged me, said welcome back, you're part of the family, and let's forget what happened.
We had a horrible day on the day that I got released—the day I asked for my release. It was a horrible day. Vince and I didn't talk after that. It's nice to have mended up, to have realized that we're both bigger than that. We can move on. Vince has always been good to me, and he continues to be that to this day.
With this young crop of talent who are pushing themselves like you once did and still do, who have you been able to become a mentor of? Who's coming to you for advice?
I haven't taken anyone under my wing except for Jason Jordan. Jason's hurt right now, he's been out for almost a year, so hopefully he's coming back sooner rather than later. I give free advice. I haven't taken anyone under my wing right now. I think maybe in the future when Vince decides to make me manage wrestlers I might start doing that. Right now, all I do is, if I have knowledge or I have advice, I go to any wrestler and tell them what I think.
No one is particularly under my wing right now. I really do like that Chad Gable kid. One of these days I'd like to help him out a lot, do something either with him or for him. He's a stud. He's an undersized wrestler—five foot eight, 180 pounds, but, man, he's an animal. I've seen him deadlift Sheamus who weighs 280 pounds, right from his stomach right towards his arms. This kids is so darn good and so polished. They're just trying to get more character out of him, but someone like Chad Gable I'd love to be able to take under my wing.
What do you enjoy most about this point in your career?
Being back with the boys and the girls. It's always a family. There are very seldom times when we're fighting or we don't' like each other. Just about everybody loves everybody. It's camaraderie, it's a family. I was out of it for a long time, and when I came in I felt like I missed a generation—which I did. I felt like an outsider. They pulled me in, and they said, you're part of us now. That was like—wow, because everyone I wrestled was gone, so this is a whole new slew of people. They took me under their wing, and made me an honorary member of the family.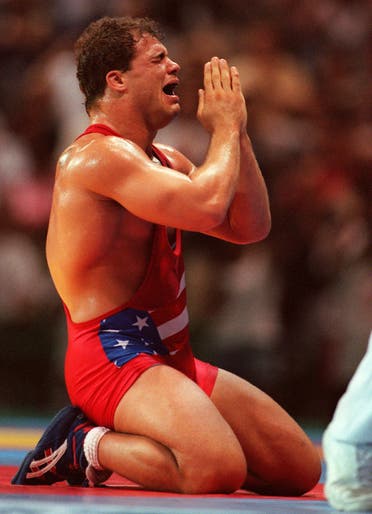 What do you want to do on the future besides a dream list for matches? You mentioned managing, do you feel like there's another sort of thing you want to do?
I don't know—I haven't given it much thought as far as being a producer, an agent, and that sort of stuff. I'm not there yet. I don't know. When I talk to you about being a manager, that's also wrestling part time. Managing wrestlers, and using those wrestlers to put in front of me to keep the wrestler away from me until it's the right time for the main event for me and that wrestler, you understand? I would manage wrestlers to have them do my dirty work. That's where I'm at right now. I'm not quite where I want to hang it up and never wrestle again.
Do you want to do the silly stuff? The heel stuff you used to revel in?
Yeah. I still have some left in my tank. I want to utilize that before it's gone. We're talking three years at the most.
What else do you have planned in Saudi Arabia?
Appearances, man. Vince is keeping me busy.