Hollywood celebrities will make a push next week to urge young people to the polls in Tuesday's US elections, when control of Congress and many state governorships are at stake.
In a first-of-its-kind event, more than 50 actors, comedians and YouTube stars will join a two-hour, live-streamed telethon on Monday night aimed at firing up younger voters, the age group least likely to cast a ballot.
Stars will not ask for money during the "Telethon for America." Instead, they will urge viewers to call in to a celebrity phone bank and pledge to vote the next day.
Comedian Chelsea Handler, who left her Netflix talk show a year ago to focus on activism, said she believes young people expect "older, more responsible adults" will act to solve problems through government.
"They just think someone else is going to take care of it, it's not their problem and they may not be directly affected by it," Handler, who is 43, said in an interview.
Turnout in midterm elections is traditionally lower than in presidential elections. Reuters/Ipsos polling found that in October only 25 percent of people aged 18-29 said they were certain to vote in the election, the lowest percentage of any age bracket.
Leonardo DiCaprio and Brad Pitt on Friday added their voices to the campaign to get out the vote.
"This election might be the most consequential of our lifetime," DiCaprio said in a video message with Pitt released on social media, mentioning issues like gun control, the environment and immigration, without referencing any political party.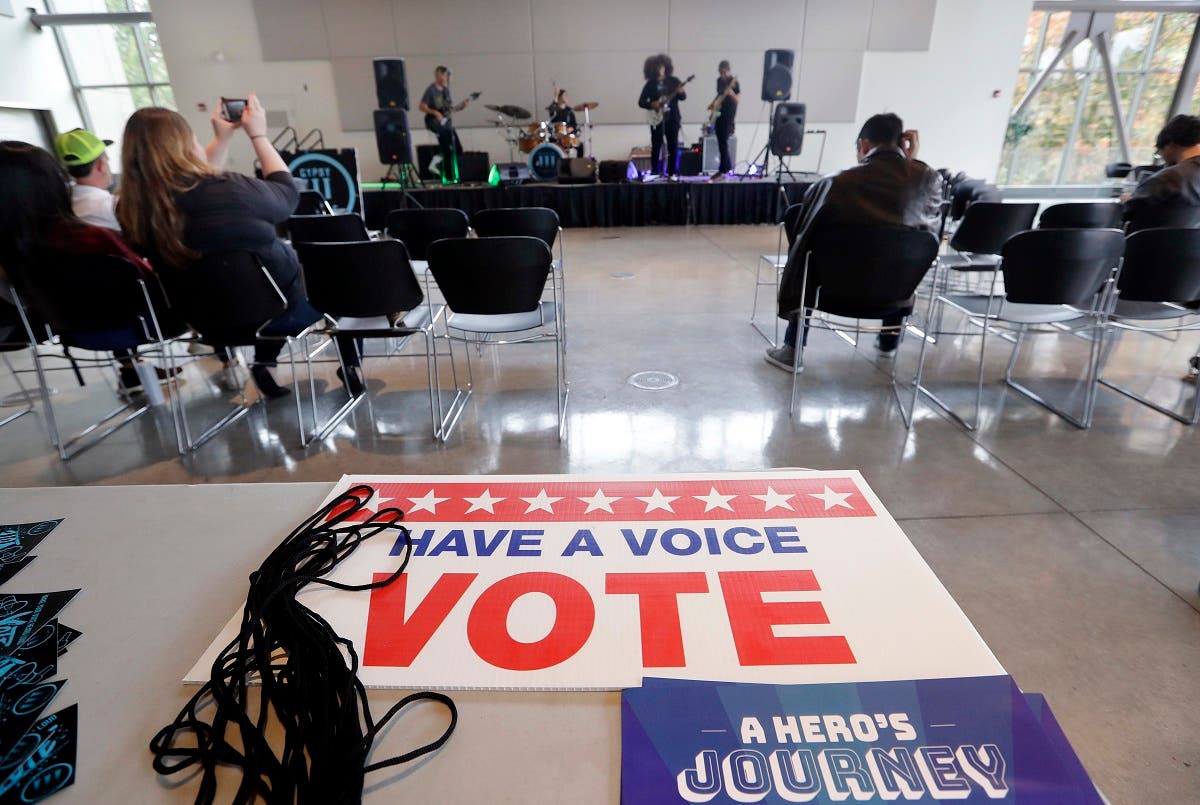 While the organizers of Monday's event say it is a nonpartisan effort, increased turnout among young voters could help Democrats. Forty percent of people in that age group identified as Democrats, while 22 percent called themselves Republicans.
Jane Fonda, Charlize Theron, Judd Apatow and others will participate in the telethon. Created by comedian Ben Gleib, the telethon will be streamed live from a YouTube production space outside Los Angeles on YouTube, Facebook Live and Comedy Central's website.
Viewers will be directed to information about how and where to vote in the elections.
The elections, widely viewed as a referendum on Republican President Donald Trump, represent a chance for Democrats to break his party's hold on Congress. Opinion polls show Democrats with a good shot at picking up the net 23 seats they need for a majority in the House of Representatives, but only a slim chance of winning back the Senate.
The telethon could add momentum to a trend already underway: there has been a surge in early voting this year by young voters. Initial estimates modeled from survey responses, voter registrations and other data show huge increases in early turnout of voters ages 18-29 compared with the last midterm elections in 2014.