Eddie Redmayne on how Fantastic Beasts 2's dark turn affected his performance
When Eddie Redmayne is at his best, which he usually is, there's an infectious joy in his performances. Nowhere does that shine through as brightly than in his portrayal of Newt Scamander, the heart of the Fantastic Beasts film series.
In the first installment, Scamander's energy filled the whole film from start to finish, making it the warmest Potterverse film since Harry Potter and the Sorcerer's Stone. This time in Fantastic Beasts: The Crimes of Grindelwald, the darkness overtakes it, as Johnny Depp's Gellert Grindelwald starts to rise in power.
"With Grindelwald, you have a nemesis who's not as ostensibly evil as Voldemort but he has a corruptive, charming quality that I find almost more sinister," Redmayne tells Al Arabiya English.
"The vibrancy and the joy of the process felt the same, but I feel like [writer JK Rowling] has upped the stakes in the Crimes of Grindelwald. Our characters are being pushed in new ways."
Redmayne's co-star Dan Fogler, who plays the muggle/no-maj Jacob Kowalski, adores the developments for his character that Crimes of Grindelwald brings.
"He's growing up. It' a gift from the universe for an actor to be able to play a part that can actually continue on and become more complex, and I think that's what the audience wants. You don't want to see the same thing over and over again," says Fogler.
Redmayne's Scamander is affected perhaps most of all.
"Newt, who's a pretty warm-hearted, kind wizard, who has created a bubble for himself and lives his life within that. He has been forced to push outside of that bubble and make stronger choices. I think that was the most challenging aspect for me," says Redmayne.
"It was really about taking Jo's scripts and finding where she was nudging your character in relation to these new stakes."
Before signing on for the Fantastic Beasts series, Redmayne won an Oscar for his portrayal of Sir Stephen Hawking in The Theory of Everything, followed by another Oscar nomination for his performance in the Danish Girl, both based on true stories.
"I thought having played real people, where you have so much resource material, that this would be very different because it was fiction—but we had J.K. Rowling. In the script, she had drawn these characters so specifically, that they kind of leapt off the page," says Redmayne.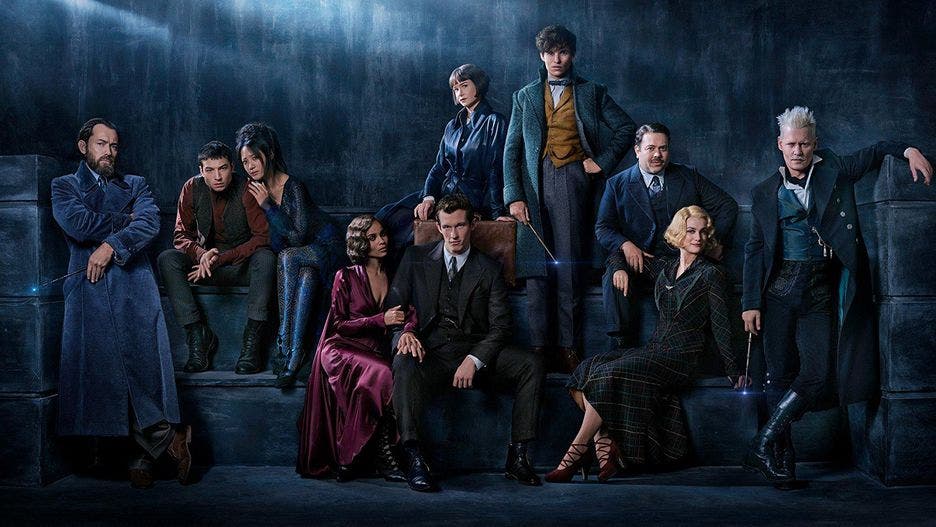 JK Rowling, or 'Jo' as the cast and crew calls her, wrote all seven Harry Potter books before tackling the scripts for the planned five Fantastic Beasts films.
"We could speak with her while we were filming. They are very real in her imagination. Even though you see a just snippet of that in the film, she has the whole arcs of who the characters are," says Redmayne.
"I always thought you could bring her around to a party, and as a trick, ask her any random specific question about your character. Like, what happened in the second semester in third grade? She has paragraph answers right at the ready. She knows these characters inside and out. She is a wonderful resource," says Katherine Waterston, who plays Tina Goldstein.
According to Redmayne, even as the stakes get higher and the turns for the characters get darker, the depth and breadth of Rowling's imagination keeps the series electric.
"What I love about what she does, and what this film does, is that you still have whimsy and what I like to call a magical hug that Jo gives you with these films in the imagination of it all," says Redmayne.
Fantastic Beasts: The Crimes of Grindelwald is now in theaters across the Middle East