Nadine Labaki, over the last 12 years, has become one of the guiding lights of the Arab film industry, and a key figure in its growing recognition throughout the world. Her first film, Caramel, debuted to rave reviews at the Cannes Film Festival in 2007, going on to become a commercial success, as did her second film, Where Do We Go Now?, in 2011.
Her films have introduced the beauty of Arab film to audiences in the region and abroad, as well as its ability to capture those issues that Middle Eastern people face today.
With Capernaum, her third feature as a director, Labaki reached a level of success that few filmmakers ever reach. After receiving a thunderous 15-minute ovation at the 2018 Cannes Film Festival, Capernaum went on to be nominated for a Golden Globe, BAFTA and Academy Award for Best Foreign Language film, ultimately losing to the acclaimed Mexican film Roma, produced by Netflix.
Speaking to Al Arabiya English in Dubai, ahead of the Middle Eastern release of the film, Labaki said she was disappointed by the loss at the Academy Awards, though she feels the film came very close to winning.
Amazing audience reaction
"We were really hopeful, because the reaction over there was amazing. People's connections to the film was visceral. It was not like a normal connection to any good film, but people were very moved by the film — something more was happening. People wanted to initiate a call for action, they wanted to do something, they couldn't eat after watching the film. When we saw this reaction, we were very hopeful. We were very close. You can't put a company in Lebanon against Netflix — we were a very small production," Labaki tells Al Arabiya English.
Even without the win, being nominated for an Academy Award was an enormous honor in its own right. With Capernaum, Labaki became the first Lebanese woman filmmaker to be nominated for an Oscar, a sign that the region continues to progress in many ways.
Saudi Arabia has ambitious plans to develop its film industry, bolstered by the broader region's success and the ground broken by Saudi filmmakers, such as Haifaa Al Mansour, the Kingdom's most well-known filmmaker. Labaki welcomes the initiatives that Saudi Arabia has taken to develop the industry, and sees it as a sign of further progress in the Kingdom.
ALSO READ: Experts expect Saudi Arabia to be among top 10 film markets by 2030
"I think it's a very big step. I think it's a very optimistic step. I'm very optimistic and very happy about this. I think it is through cinema and art that you can really change things, and I think there are a lot of things to change," Labaki tells Al Arabiya English.
Message for young Saudi filmmakers
Labaki was also determined to point out what this success in film will mean for Saudi women.
"I'm sure women are going to be able to express themselves and what they're going through, and their struggles, and this is a big step for them," says Labaki.
Labaki does not claim to know everything that people in Saudi Arabia deal with in their lives — something film can help reveal to the world.
"I've never been there, so I can't talk about a culture that I don't know. I don't know their daily struggles. Of course, I hear about it, but it's a different thing when you're living it," Labaki says.
Labaki also shared a message for young filmmakers in Saudi Arabia.
"It's great that you're building things from scratch, which is going to give so much hope to so many people. All these young filmmakers are going to be the pioneers, the examples to follow. It's a big responsibility, and I hope they're aware of it," says Labaki.
ALSO READ: Notable Saudi presence at Cannes Film Festival
Even beyond Capernaum's nomination, the 2019 Academy Awards were a watershed moment for Arab filmmakers and performers. Rami Malek became the first Arab to win the Academy Award for Best Actor for his performance in Bohemian Rhapsody, and Syrian filmmaker Talal Derki was also nominated for his documentary, Of Fathers and Sons.
"It was amazing. You feel like there's something happening. There's something that is starting to build. We've been taking our first steps for such a long time—now we're taking our real, solid steps. We're almost starting to run, I think. It gives me so much hope, because I felt it. I felt the presence of our region, and what's coming out of our region, and our voices. You feel it — you feel like there are so many things to say. Every one of us is on a mission. It's not cinema for the sake of entertainment —t here's so much more than that," says Labaki.
Story of young lives and poverty
Capernaum tells the story of a young boy living in abject poverty who sues his parents for bringing him into the world without the means to provide him a decent life, along with the other people that society has forgotten, who he meets along the way.

Labaki filmed for six months, after three years of on-the-ground research, using non-professional actors whose own experiences mirrored the characters they portrayed in the film.
Labaki went through painstaking detail to make sure that everything in the film was part of the real world that the film was portraying.
"I would tell our production designer, if you have to use a mattress on the shoot because we need it, it has to be a mattress that has lived the same situation. You can't bring a mattress and make believe that it has lived something — everything has to be part of that experience. Everything!" says Labaki.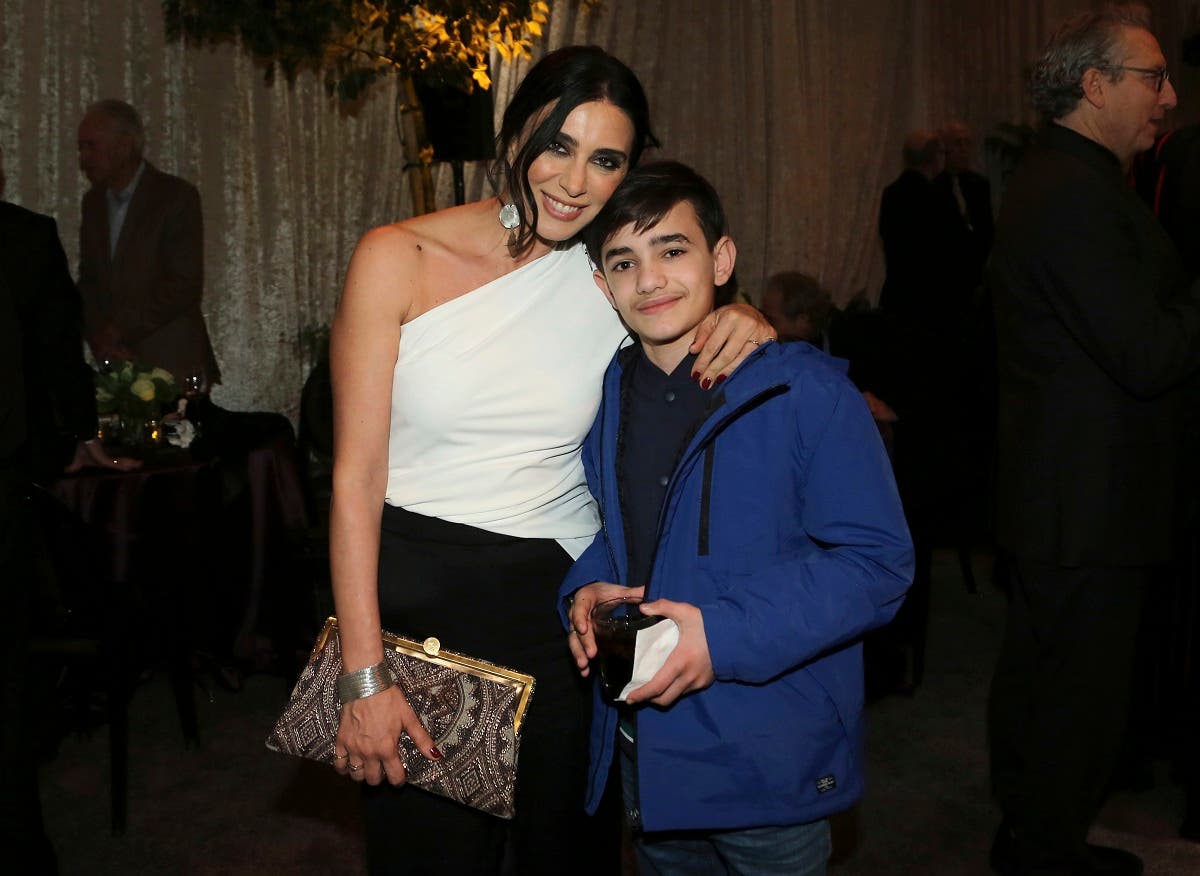 Its young star, Zain Al Raffeea, still only 14 years old, was a Syrian refugee living in Lebanon when Labaki and her team discovered him. After going through the process of filming, Zain, and the other co-stars of the film, are now living much better lives than they were when the Capernaum team first cast them.
"Zain is in Norway now. He's going to school for the first time in his life. Everyone in his family is going to school, including his parents. He lives in a beautiful house overlooking the sea. When he wants to play, he goes to the garden or the forest. He's not playing with knives in the streets—it's a complete change and a complete shift in his destiny. He's regained his childhood — he's a normal child now. It's a huge change. As for everyone else in the film, all the kids are now in school. The girls, who were unfortunately roaming the streets to make a living, are in schools and not on the streets anymore. It's a difficult task to convince their parents not to send them back on the streets—it's an ongoing struggle every day. We're getting there slowly, and this is a huge step for us," says Labaki.