We're in a small apartment near the top of one of Amman's 19 hills, one of the key locations that Netflix is shooting Jinn, its first Arabic original series. Out the windows, are the city's defining features — earth rising and falling in every direction, each hill peppered with houses, winding roads bustling with traffic up and down, bright blue skies hanging overhead. This view, the vibrancy—that's why we're here in Jordan, Elan Dassani, the show's co-creator, tells Al Arabiya English.
"We try to find locations where you can see the city—we're here to feel this world. That's why we prioritize things like this," Elan says. "We wanted to make sure the audience knows this wasn't a back lot in California."
Amman is full of history with ruins and artifacts dating back nearly 10,000 years scattered across the sprawling city. The stories of jinn likely go back even further than Amman's ruins, an ancient aspect of Arab culture that still remains relevant in the here and now.
With Jinn, Elan Dassani and his twin brother Rajeev — who originally came up with the idea and pitched it to Netflix — wanted to create a series that could showcase Arab identity to the world, capturing both its youth culture and its history. The story centers around a group of teenagers who, on a trip to Petra, encounter a jinn, which follows them back to Amman and begins to affect their lives—and potentially destroy the world, unless the kids can stop it.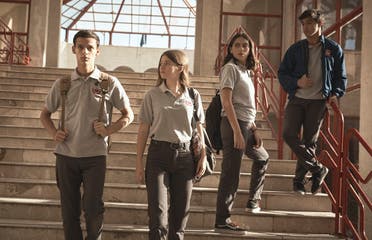 Though the concept of jinn has often been explored in the realm of horror, the series does not strictly fall into that genre.
"It has horror aspects, but it's more of a supernatural teen drama. There are scares, there are suspense and thriller elements, but we're playing with genre. We're just leaning on the folklore to tell our story."
The jinn might take the title, but they are not the focus—the young people of the Arab world are.
"We wanted to showcase Arabic mythology, folklore, and, most importantly, real Arab teenagers. We feel that the world has not seen real Arab teenagers in any context. We wanted to show that Arab teenagers are just like teens around the world. They go through the same problems, they have romances, they have problems with grades, and worry about their future, and parents, and all the stuff that teens around the world do," says Elan.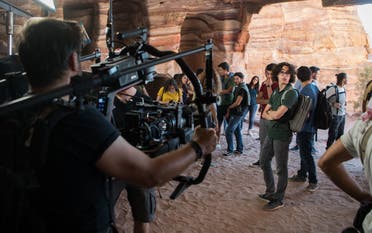 After Netflix approved the idea for the series, the Dassani brothers, both American, joined forces with three brothers from Lebanon—Christian, Lucien, and Mir-Jean Bou Chaaya, the last of whom also serves as a director for the series. The Bou Chaayas previously produced the Lebanese sleeper hit crime film Very Big Shot (2015), distributed on Netflix across the world.
The team then sought to learn about teens face-to-face, going to schools to meet with students to be sure that they were capturing Jordan's youth culture as authentically as possible. From there, they began casting, scouring the city to find the best untapped acting skills the city had to offer.
"It was amazing the level of talent we were able to discover in Jordan that already existed," says Rajeev Dassani.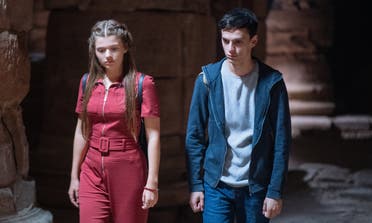 Hamzeh Okab, who plays Keras, found out about the show when his friend was interviewed at their high school in the initial research stage. Though he'd never acted in front of a camera, he leaned on his experiences doing school theater productions every year since he was 11 to put together an audition video which he submitted online.
The characters, however, were not fully formed on the page by the audition stage.
"Once our Arab writers and Arab actors came on board, we did an extensive amount of rewriting around the actors because they brought so much to the table in terms of who they were, and they shaped the story. They bring a lot of voice to the characters themselves. They're actually doing their own translations of the dialogue. Their personality and their unique experience is being brought to the table," says Rajeev.
For Okab, that meant drawing from his own experience being treated as an outsider himself when he relocated to Amman after growing up in the Gulf.
"[My character] Keras is kind of a stranger in the group—he's an outcast, and everyone looks at him strangely and the way he interacts with people is strange because he's new to this environment. I went through this, so I know how to portray the feelings that he's having, because I used to live in Dubai for 14 years," says Okab.
"When I came to Jordan, I had to learn the language and to interact with people and for around six months, I was considered an outcast. I know what he's going through, so I started to implement my own experiences into the character. Some of the stuff Keras says is different from what everyone else says, so they look at him strangely. I used my own experiences to do that."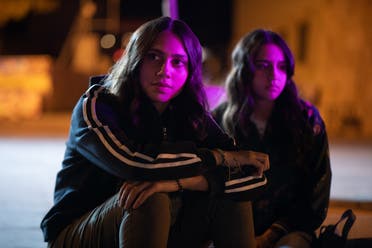 The character of Yassin, played by Sultan Alkhail, might not be an outsider, but he is still ostracized from his peers.
"He's a character who's bullied, put upon, and he doesn't quite know his place in the world. I think a lot of teenagers around the world have a feeling that they don't quite know their place in the world, and as they're trying to figure it out, it can sometimes lead people down darker paths. Yassin will be tempted by the darker paths," says Elan.
Alkhail, who had tracked down Elan's brother Rajeev online once he'd heard about the project trying to find out how he could be a part of it, also drew from personal experience to find the voice of his character Yassin.
"There's a huge difference between Sultan and Yassin on many levels, but he's a teenager who suffers from bullying at school. I find it interesting to represent such characters because it does exist here—I've seen many kids at school being bullied and I got bullied once at school too. I feel he has a story and I think it's great to tell it," says Alkhail.
Once the cast had been assembled, also including Karam Tabbaa as Jameel, Salma Malhas as Mira, Aysha Shahaltough as Vera, Yasser Al Hadi as Fahed,Ban Halaweh as Layla, Faris Al Bahri as Naji, Mohammad Hindieh as Omar and Zaid Zoubi as Hassan, the mostly non-actors were put into a three week acting workshop in order to build chemistry and hone their craft.
"The first day was weird. I didn't know what the heck we were doing. We had really weird exercises to do," says Shahaltough.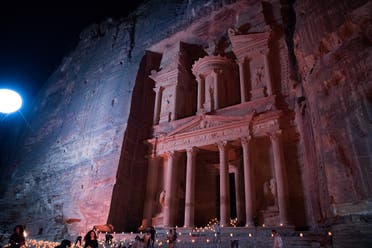 Filming began in the ancient city of Petra, where the young students all first encounter the jinn in the series.
"My favorite part was shooting in Petra. Every location has something special to it. Amman has my house, but Petra has a magic to it," says Alkhail.
On set, the actors decided that they would only refer to each other by their character names in order to immerse themselves in the process.

"There are some heavy scenes where you need to be in character in, and it's hard to switch from your personal self to the character if it's a heavy scene," says Shahaltough.
The cast has also continually developed their characters and improvised dialogue on camera, keeping the storytelling process as organic as possible.
"The director is open to suggestions, and that's something I respect. Whatever I have in mind, I can just say it, and if it goes in line with the vision, why not? We have that space where we can create and add to the character, and that's something that I like," says Alkhail.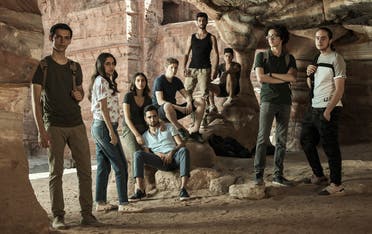 Though focused on the task at hand, the cast is still conscious that the show will end up available in homes in 190 countries, bringing a truly Arab story to the world on a scale unlike many things have before.
"I hope people see something new about Arab youth in general. This is the first Arabic original on Netflix, so it's a chance for us to represent Arab youth," says Alkhail.
Still, Shahaltough is quick to add, there are still many more stories to tell, both in Amman and across the region.
"I feel like you'll never be able to represent Arab youth. You'll never be able to tackle it all in one show because there are lots of different people and Jordan is diverse. There are many microenvironments in Jordan—this is just one of those environments," says Shahaltough.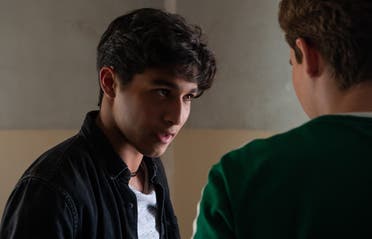 Though Jinn will never tell the story of every teen in Amman, and Amman is not a representation of the diversity of the entire Arab world, as long as the experiences it represents are true, the show will find its audience, Elan believes.
"We want this be a really Arab show. The more authentically local a show is, the more it will appeal around the world. You want it to feel like it's a Jordanian show, because if it doesn't, it will ring false. If we showcase unique talents in the region, it will appeal to the world naturally. If you tell a good story, then the world will come," says Elan.