Riyadh's MDL Beast breaks global festival numbers for second night in a row
The MDL Beast music festival held in Saudi Arabia's capital city broke global festival numbers once again for its second night in the row, outperforming other global festivals like Belgium's Tomorrowland and California's Coachella.
The three-day show saw more than 150,000 concert-goers in its second day, while more than 130,000 visitors were said to have attended the first day.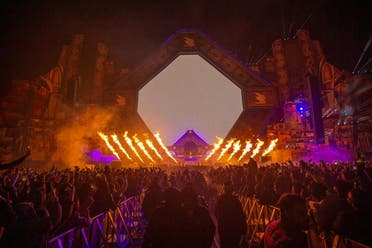 In comparison, the Tomorrowland music festival sees an estimated 66,000 people attend annually, while Coachella in California sees nearly 99,000 every year.
The MDL Beast Festival features more than 70 international DJs, including Steve Aoki, David Guetta, and J Balvin, as well as 24 local and regional performers, including the country's first female EDM DJ Cosmicat, and the Saudi DJ duo Dish Dash.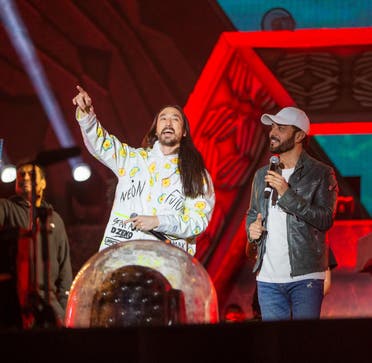 After his performance on Friday, popular DJ Steve Aoki shared a picture of himself on stage wearing the Saudi shemagh (traditional head scarf worn by men) on his Instagram page with the caption "Riyadh!!!! 150,000 people! A night all of us will never forget! Shukran Saudi Arabia...this was magical!"
While this was Aoki's second performance in the Kingdom, this will be the first visit to Saudi Arabia for several of the artists taking the stage this weekend.
The music festival comes in line with Vision 2030, the sweeping set of programs and reforms announced in 2016 which are set to liberalize the economy and boost entertainment in the country.
Saudi Arabia has seen an array of music events and concerts this year, including sold-out shows by K-pop band BTS, American-Moroccan rapper French Montana, UK singer Liam Payne, and international sensation Janet Jackson.