Lionel Richie performs top hits at Saudi Arabia's Winter at Tantora festival
Award-winning American singer-songwriter Lionel Richie performed some of his top hits to a sold-out crowd at the Winter at Tantora festival on Friday in Saudi Arabia's al-Ula.
The concert headlines as the "Modern Legends" performances also saw British singer Craig David perform as a special guest.
Both performed their songs at the newly created Maraya Concert hall in al-Ula, which has already seen Greek pianist, composer and music producer Yanni and Spanish opera legend José Carreras perform to their Saudi Arabian and regional fans.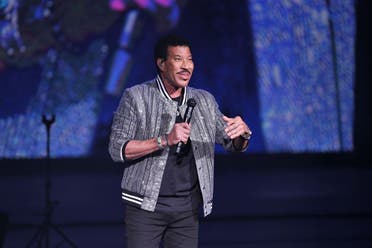 The Maraya Concert Hall is the largest theater constructed with mirrors in the world.
The Winter at Tantora festival started on December 19, 2019, and will run until March 7, in Saudi Arabia's al-Ula city.