Sharjah Art Foundation concludes Perform Sharjah with Bruno Beltrão's 'New Creation'
Sharjah Art Foundation's season of performances, Perform Sharjah, will conclude with Bruno Beltrão's 'New Creation.' The performance will take place on January 8, 2023, at the Sharjah Performing Arts Academy.

Choreographer Bruno Beltrão combines sophisticated stagecraft with contemporary dance and raw hip hop, casting a spell over audiences worldwide.

For the latest headlines, follow our Google News channel online or via the app.

Along with his company Grupo de Rua, he deconstructs hip hop and explores the vocabulary of street dance into his contemporary dance performances.

In 'New Creation,' the audience will see high jumps, head-spins, somersaults, fast kicks and whirling turns as the dancers' physical abilities are pushed to their limit.

Perform Sharjah, conceived by Sharjah Art Foundation, invites audiences to discover intersections and shared spaces between the ideas, values, and aesthetics of various artistic disciplines.
Transposing street dance to the stage
Bruno Beltrão began his dance practice at the age of 13, taking dance classes, watching video clips, and studying everyday movements.

In 1996, he co-founded Grupo de Rua de Niterói, which mainly devoted itself to dance competitions and performances at festivals and on TV in the beginning. In later years, while remaining close to the street, the collective began to explore ways of transposing street dance to the stage, gradually focusing on pushing hip hop beyond its own limits.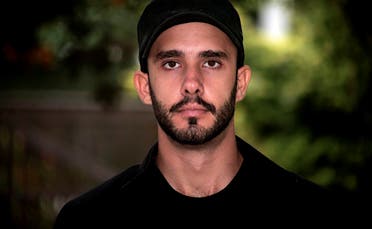 Beltrão studied Art History and Philosophy at the University of Rio de Janeiro (2000) before returning as sole director of Grupo de Rua. The group has created performances that have been presented worldwide. Beltrão was named 'Revelation of the Year' by the German magazine Ballettanz (2006) and received the Bessie Award in New York (2010).

Born in 1979 in Niterói, Brazil, he lives and works in Rio de Janeiro.
Read more: Sharjah Art Foundation unveils inaugural season of five performances across Emirate