Vision 2030
Saudi Arabia's support for the arts 'inspiring,' Arab, global artists say
Saudi Arabia's support for the arts and its continued efforts to develop the entertainment industry is "inspiring," Arab and international artists said on Sunday at the Joy Awards 2023 in Riyadh.
The event – organized by the Kingdom's General Entertainment Authority (GEA) in cooperation with MBC Group – honored an impressive list of regional and global actors, musicians, filmmakers, and more for their outstanding work.
For the latest headlines, follow our Google News channel online or via the app.
The arts play an important role "in every aspect of life," renowned Egyptian actress Mona Zaki said, adding that she was grateful for the recognition and encouragement Saudi Arabia is providing the industry.
"I am happy an event like this is happening that honors the arts and artists, because art is important in every aspect of life," she said on stage. "I am so happy that Saudi Arabia is doing this now and it is a great thing for the arts in the Arab world. Of course, it makes us happy to see an Arab country encouraging the arts."
In its third edition, the Joy Awards aims to recognize talented industry icons who have helped pave the way for up-and-coming artists to pursue a career in entertainment – be it music, film, or even sports.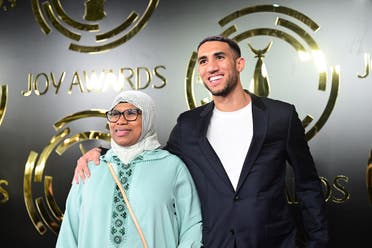 American film director and producer Michel Bay said the region has an ample presence of talented young people who can develop the industry to further heights. Speaking at the event, he said he encourages the youth of the Middle East who want to pursue a career in the arts to never give up on their dreams.
"You have to believe in your dreams because there's a lot of young artists here, but you have to believe in it. People will tell you no like they told me no, but if u believe in it and work hard, you can achieve it. I saw impressive visionary artists today and I was very impressed by them," he said after receiving an award.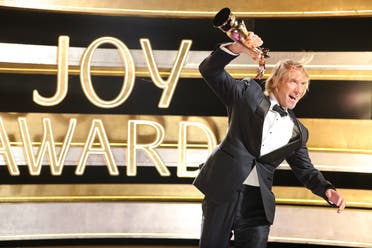 In recent years, Saudi Arabia has put developing non-oil sectors at the forefront of its Vision 2030 economic reform plan. In 2016, the GEA was established by a royal decree to regulate and develop the entertainment sector. The move came as part of efforts to improve the quality of life in the Kingdom and contribute to the country's economic development by creating investment opportunities and thousands of jobs.
Saudi actress Helda Yassin, known for her powerful performance in the television series Banat al-Thanawiya – expressed her appreciation for the support the industry is receiving from the Kingdom's leadership, as well as from Chairman of the Board of Directors at the GEA Turki Al al-Sheikh.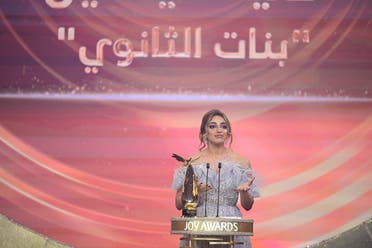 "I am so happy to be receiving an award at the age of 21, in my country, in my homeland, I am especially grateful for the support from the GEA, spearheaded by His Excellency Turki Al al-Sheikh, the Custodian of the Two Holy Mosques [King Salman bin Abdulaziz, and Crown Prince [Mohammed bin Salman]," the young star said after receiving the award for Favorite Rising Star in a TV series.
An event like the Joy Awards will surely inspire actors, singers, musicians, filmmakers, and other talented individuals in the region, according to Egyptian Actor Ahmed Ezz.
"What I have seen in terms of organization and the state of the industry right now will surely inspire us to go further. I always think and dream of going far. And we can do that. With I am seeing tonight, I am sure we will go far," he said.Meanwhile, Hollywood actress Sofia Vergara, who won 'Person of the Year,' dedicated her award to Saudi and Arab women "who are building a better future for all women."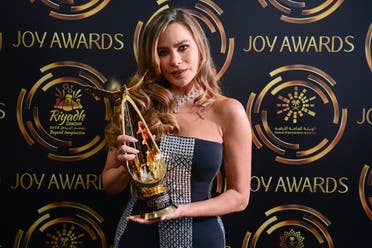 "I would like to dedicate the award to all the amazing women in the Kingdom and to all the women in the Middle East who are building a better future for all the women. Your dreams can come true, and they will if you use the two most important things: your mind and your culture," Vergara said.
The awards ceremony featured exciting musical sets by Lebanese superstar Nancy Ajram, Nigerian singer Rema who gave a surprise performance, popular Saudi singer Rashed al-Majid, and Egyptian rock band Cairokee.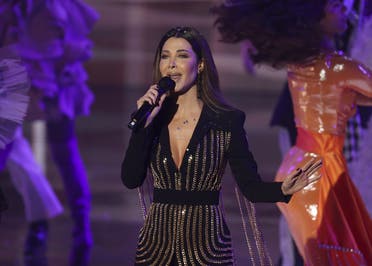 Also in attendance were Mel Gibson, Ahmed Helmy, Nadine Nassib Njeim, Assalah, Maya Diab, Huda Hussein, Hayat al-Fahad, Souad Hossni, Adam Bakri, Ragheb Alama, Hend Sabry, and many more.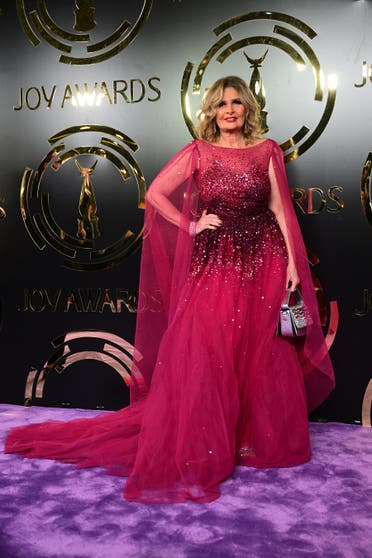 The Joy Awards was held at the Bakr al-Sheddi Theater in Boulevard Riyadh City and was broadcasted live on MBC and Shahid.
Read more:
In pictures: Celebrities gather at Saudi Arabia's Joy Awards for a night to remember
Joy Awards returns to Saudi Arabia's Riyadh to honor Arab artists' achievements