A Middle Eastern symbol – traditionally believed to bring good fortune – has become a sweeping fashion trend among celebrity A-listers this season.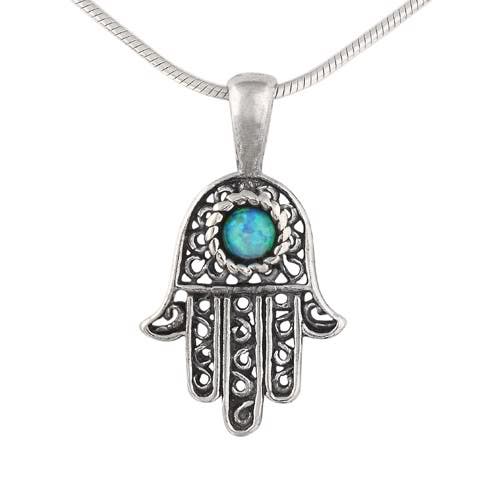 Jennifer Aniston and Madonna are just some of the stars that have been spotted wearing necklaces and bracelets with the "hamsa" (also known as "khamsa,") a hand-shaped amulet with an "evil eye" symbol.
"Other celebrity fans of the symbol include singers Rihanna and Britney Spears," The Daily Mail reported this week.
Hollywood star Gwyneth Paltrow advertises a $410 Sheryl Lowe hamsa charm bracelet on her Goop lifestyle website.
Usually adorned in gems, the amulet has its "roots in Muslim and Jewish societies and is commonly found on North African and Middle Eastern wall hangings," the report added.
The symbol is seen as a sign of protection in Middle Eastern cultures and provide defense against the concept of the evil eye; a look that is believed by many cultures to be able to cause bad luck for the person it is directed at.
In Arabic, it is referred to as Khamsa which literally means "five," but also "the five fingers of the hand."
In Islam, it is also known as the "hand of Fatima" to commemorate Prophet Mohammed's daughter Fatima Zahra. Jews, meanwhile, refer to it as the hand of Miriam in reference to the biblical Miriam, the older sister of Moses.
"I was quite surprised when this trend came out because I've always thought of the Hamsa symbol as something sacred in Islamic and Jewish religions," international fashion blogger Anna Villaruel, creator of The Chic Fashionista site, wrote this season.
"I'm not into wearing religion-inspired amulets as earrings and I would rather go for a Hamsa necklace and Hamsa bracelet because they're great for layering with other jewelry pieces - creating that effortless chic look," she adds.