Dress à la mode: discovering the magic of simplicity
A friend of mine keeps repeating these magic words "simplicity and subtlety," how do we acheive this in our everyday wear?
A friend of mine keeps repeating these magic words "simplicity and subtlety." It used to annoy me, feeling a hidden critic to my style that can be, I agree, sometimes daring or screaming.
One day I woke up in a minimalistic mood. All I wanted was a white shirt. Nothing frivolous, a straight forward outfit that would encompass my state of mind. So I open my closet and went through the tops hanged there. I usually sort them by color. In the white section, I hesitated. One can never have too many white shirts. Length differs, cut, fitted or not, with details or straight forward, cotton or silk, small collar or Mao style or Peter Pan on. I can go on and on. I picked a slick fitted one, mix of cotton and silk and paired it with a black leather pencil skirt and comfortable stilettos (yes they exist, you just have to find the right brand that fits your feet!). I felt like a million dollars babe! To do simple has become an art. It might sound simple but truly it's not as easy as it might look. And this goes for designing a building, creating a look or writing a feature.
When I was much younger, simplicity wasn't a style I would approach and wasn't a possibility in other aspects of my life. The more complicated the merrier. But I guess the more we go on in life, the more we are drawn to simple things. My grandmother, a sophisticated and refined woman (God bless her soul), never added any extra detail to the simple elegant outfits she used to wear. She went through life with clarity and simplicity and her style reflected all this. No pointless worries, no extra fabrics. No frivolous opinions, no unnecessary ruffles. She carried herself stylishly simple on many levels and this is exactly the impression that she left in our imagination and hearts.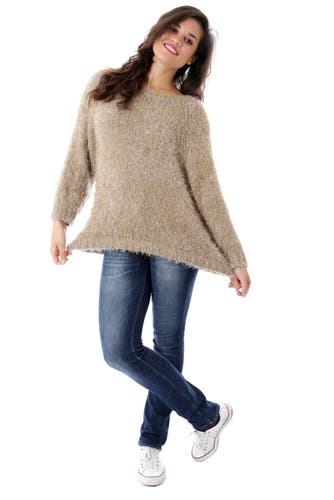 Dealing on daily basis with television stars who think "more is better" is challenging. Day after day, I try to implement a certain simple approach to fashion in their jammed minds and I'm not the kind who gives up easily. In the long run, and to avoid my acerb criticism, the majority adopted this sartorial philosophy. Simplicity is a totally foreign concept in the Middle East. More Bling-Bling, more makeup, more extravagant hairdos, more plastic surgery…and while talking about excess I cannot not mention the excessive postings of pictures and messages on various platforms. We are so wrapped in this consumerist and narcissistic society that we forgot the beauty of simple things. Let's marvel at the clean cuts of a perfectly tailored suit, an elegantly designed bag, a slick pair of shoes, delicate fabrics refined leathers and genuine conversations.
Why don't we create a life that really matters to us and dress accordingly in a way to establish a definite style that lasts and counts. Luxury, in my opinion is about achieving simplicity in our lifestyle.
In order to get there, certain tried-and-true staples work as the foundations for any looks that are required in a woman's closet. Use these key items as your building blocks.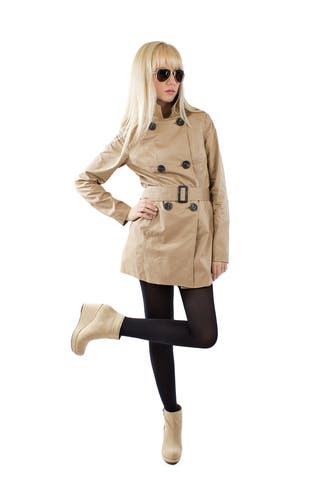 Firstly, a white shirt, join the gentlemen's club, and opt for slouchy shirts or fitted ones worn with slacks and flats. Dressed up or down it'll always be chic.
And white tees? They're the ultimate ground-work for layering.
As for lightweight knits, they are the epitome of essential knitwear. Cashmere cardigans, V neck or button-up sweater in classic colors: camel, navy, black and grey.
Ah, the jean, the simple step to feel confident and stylish. You just need the cut that works for you. A straight cut in a darker wash is more versatile.
What about the leather jacket? It's one of the coolest cover-ups. Wear it classically with a pair of jeans, defiantly over a ball gown or irreverently with tailored pants.
For trousers: think Jackie O's simple, pared-down, but polished style. It is easy to team it with a blouse or a tee with flats or pumps.
A tuxedo or le smoking: same as the LBD, it will always work for the evening.
A trench coat, it's the ultimate symbol of chic, whether worn over jeans or a fancy dress, it'll always give a sophisticated look.
A camel overcoat. A coat is the first and last thing people see on you. You can't go wrong with a cashmere coat in deep tan
P.S: I do tolerate exceptions! It's all about having fun after all.
____________
Mimi Raad is currently the Image Consultant for Al Arabiya News channel, part of MBC group as well as all the other MBC channels. Not only does she guides the anchors to polish their image, but trains as well a team of makeup artists, hairdressers and stylists to cater for their needs and television requirements. Mimi has trained number of major companies' employees, helping them to finalize a suitable dress code as well as styled many celebrities in the Arab world. She took part in various shows as an Image Consultant and has a weekly fashion segment on Al Arabiya morning show. She's a blogger and writes features for various media supports. As the founder of the Image department and executive producer at Dubai Media Inc for the past six years, Mimi Raad has played a primary role in the re-launch of DMI's four channels. Mimi created an innovative department in television environment, where along with a specialized team, trained by her, all DMI's presenters are relooked and revamped before going on air. Mimi's responsibilities include conceptualizing every channel's presenters styles. Meanwhile, Mimi was also producing for the past five years, and still, a very successful soft makeover show, Anti Ajmal.
This article was first published in the Huffington Post on Dec. 18, 2013.