Swirls and whirls of Arabic calligraphy burst onto global catwalks
Arab designers have their own distinct style. Many fuse tradition with contemporary flair to offer the fashion world something new
Trends in the fashion world come and go; each season we see new sources of inspiration spark creativity. This season, traveling in time is the new trend: designers are focusing on eras that inspire them, looking to the past and to the future to create new designs.
Nowadays, the competition in the design industry is getting fierce with more and more talent emerging on the scene. Also, Arab designers are becoming more recognized on an international level.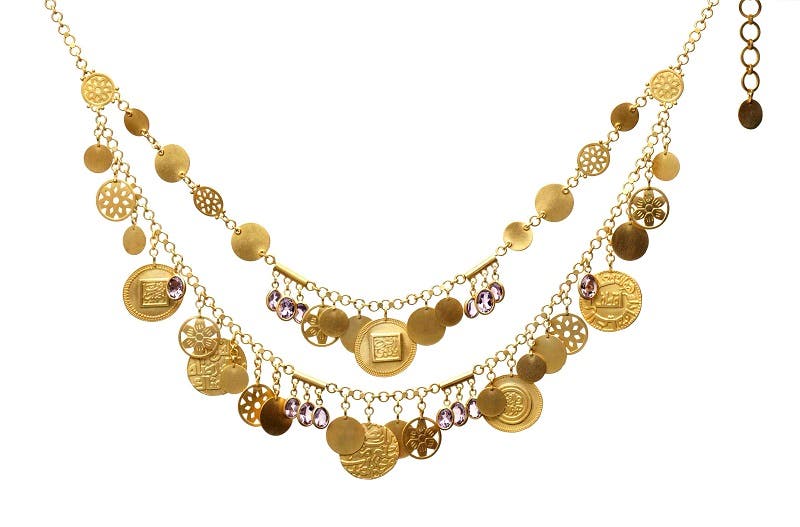 Each Arab designer has their own distinct style, but there exists a trend of focusing on tradition and culture to mold their identity.
A noticeable trend that has come to the forefront recently is the use of Arabic calligraphy in Arab designer's portfolios. Some designers are merging contemporary flair with traditional Arabic lettering in their clothing and jewelry.
Egyptian jewelry house Azza Fahmy, established in 1969, uses calligraphy in its designs, with each piece bearing a unique inscription.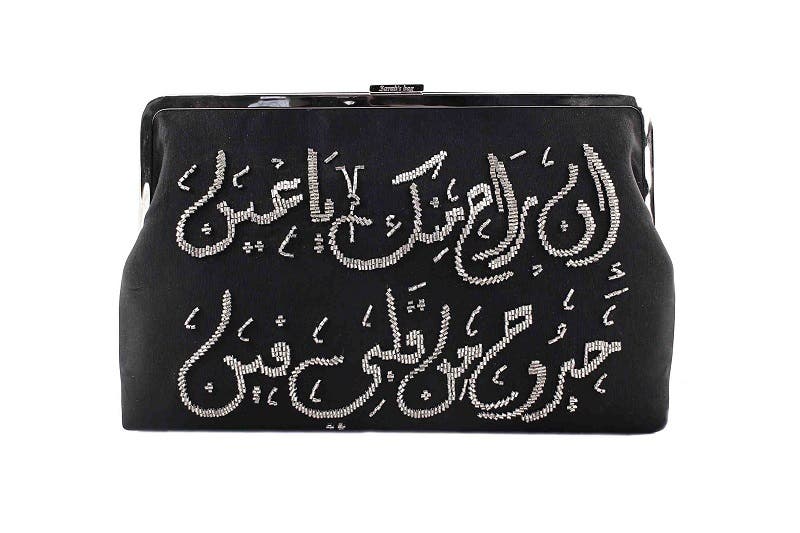 Meanwhile, 14 years ago, Lebanese fashion brand "Sarah's bag" by designer Sarah Beydoun was born. According to Beydoun, the designs are inspired by Middle Eastern and Arab culture.
"I felt that our culture is so rich and not so exploited in the fashion sense yet," she told Al Arabiya News. "The classical calligraphy bag that was created in 2002 stood the test of time and proved to be a piece that defied the seasons and trends because it reflected our culture and heritage," she added in reference to the defining showpiece of her 2002 collection.
Dubai-based jewelry designer Nadine Kanso, who is of Lebanese origin, launched her brand "Bil Arabi" in 2006.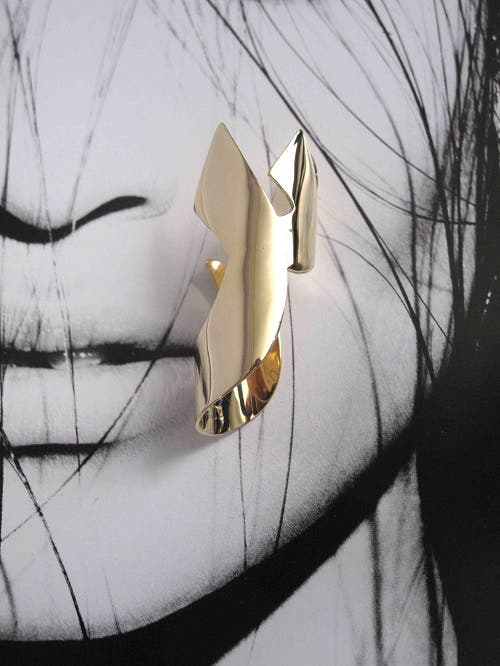 She told Al Arabiya News that her culture plays a major role in inspiring her designs.
"I wanted my jewelry line Bil Arabi to be statement of who we are and not who and what others think we are," she said.

For her part, designer Dina Kamal decided to get into jewelry design in 2010 and launched a collection of pinky rings. According to the designer, she was commissioned to design a personalized pinky ring for a client using Arabic calligraphy, "then I decided to have a limited series using the word 'Hob' (love in Arabic)," she told Al Arabiya News.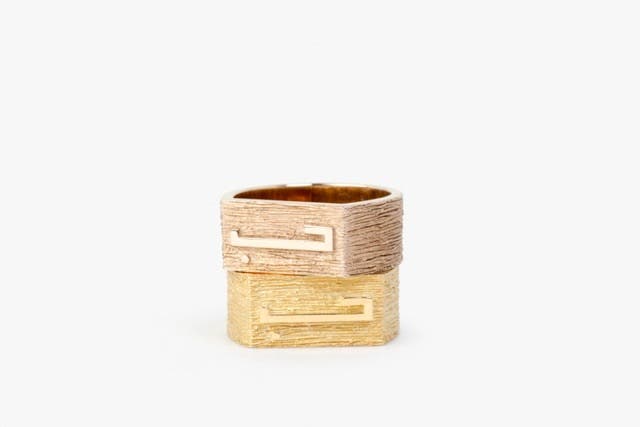 In 2012, Omani designer Moe Khadra, who is based in Beirut, launched a jewelry line for men called "Howa," meaning "he" in Arabic. Huwa, or Hu, is also a Sufi word for God.
Of his work, the designer said: "using the Arabic calligraphy on the logo explores the notion of gender in all forms and plays around with geometric shapes… at the same time, it shows the beauty of Arabic calligraphy [to an international audience]."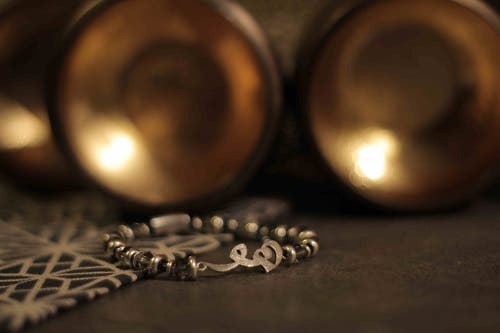 So, fusing calligraphy with fashion is an ongoing trend that is going global, even if some don't understand what the words say. All that is left to see is if these history-steeped designs will carry on gracing fashion catwalks the world over.