Fashion rehab: detoxing your closet for a stylish summer
It's almost summer, who isn't itching to clean up and restock their closets?
After a few days spent at one of the world's fashion weeks and after total immersion in the world of style, fashionistas risk experiencing a complete or partial shutdown of the "fashion part" of their psyche. All joking aside, a few days of fashion detox are seriously required.
Beautiful and stylish fashion lovers competing for attention around the French capital can become overwhelming. It can reach a point at which it is no longer about style, but about over-the-top outrageousness. Simple outfits, carried with style and nonchalance, became a rarity.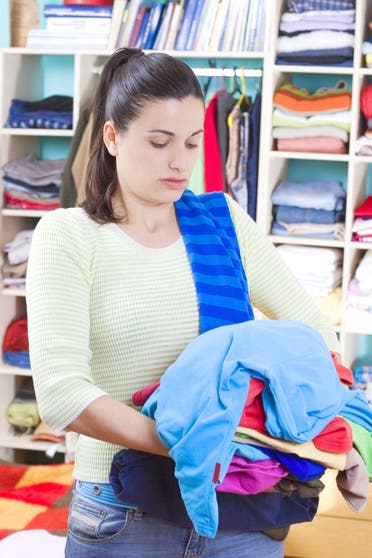 For some, more inspiration can be gleaned from a young Parisian woman crossing the street carrying her cape, draped elegantly over her shoulders, with a felt hat, than the hordes of fashionistas deploying sartorial efforts to look "different" in Paris' many hotspots.
Detoxing the body and soul after all this hustle and bustle is highly advised. It's almost summer, and who isn't itching to clean up and restock?
Project Closet Detox
Detoxing your closet requires time; be ready to spend a whole day alone with your wardrobe, your mirror and a critical eye.
Everything should come under inspection; your T-shirts, shirts, skirts, trousers, scarves, dresses, coats, accessories, shoes, lingerie, stockings included.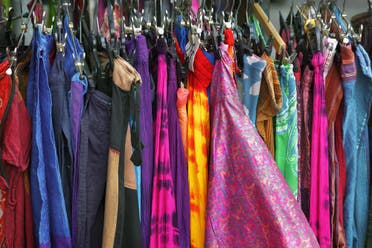 First, bring out three large bags. One can be used to throw out worn out and irrecoverable items, the second can be used to throw in items that are still in good shape, but don't fit you anymore; are from another era with a cut that doesn't follow your body shape; or are not as cool or funny as you thought they were when you first bought them. The third bag can be filled with items that require alteration or laundry.
Set aside all the items you like to wear and that represent your comfort zone, a mere 20 percent of your closet.
The target should be to wear 90 percent of your closet in your daily life, the remaining 10 percent are the exceptional pieces for evenings out.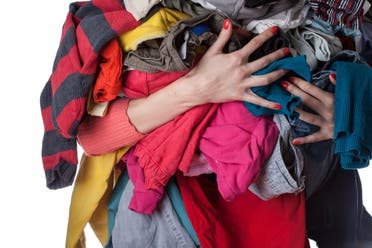 Try everything on. You have to. As you lay out the "Yes" pile out, you may find yourself mixing and matching items from different decades. The key point is to keep only what enhances your body shape.
Now, here is the fun part: Mix and match your clothes then take pictures of the combinations you like. It will make your mornings much easier.
While mixing and matching, take note of the missing items in your closet that you need to buy to complete certain looks. This will make your shopping more efficient.
Sort your clothes into three different seasons: winter, summer and the passe partouts, i.e. items that can be worn year round - for instance, the little black dress perfectly worn in summer with slinky sandals and in winter with opaque nylons and biker boots.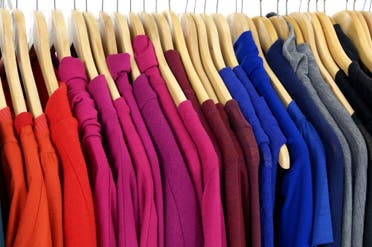 When putting your clothes back in order, stack them into clever piles, separating long sleeved t-shirts and cardigans and other items of clothing. You can also hang dresses and tops by color, store your shoes in boxes with a description on the packaging and keep your handbags stuffed with paper to maintain their shape.