Riding Elie Saab's coattails? How Arab designers seek worldwide fame
Why is the Arab world still viewed as an import market for luxury goods when there is an untapped reserve of talent on the scene?
Once synonymous with camels and desert Bedouins, the Gulf has now taken on an entirely different, rather more glittering, persona. As skyrocketing towers, backseat-bound lions and Arabian riches cause international media to salivate, a panel of experts sat down to discuss why the region is still viewed as an import market for luxury goods when there is clearly an untapped reserve of talent on the scene.
From fashion, to fragrance to yachts, this week's Arab Luxury World conference in Dubai brought together industry experts to discuss the fate of home-grown creative talents.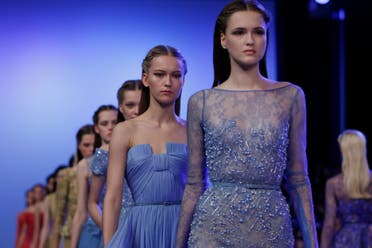 "Largely, Dubai and the Middle East have been an import-based market which was the right thing to do over the last 10-20 years," commented panelist Bong Guerrero, founder and CEO of Fashion Forward.
During that time, he added, regional designers "have been prepping themselves and now is the time for them to shine."
The time is ripe for local designers to grab a slice of the market, commented moderator Ritu Upadhyay, the Middle East's correspondent for Woman's Wear Daily. Years ago, she said, reciting a comment by a previous panelist, wealthy Gulf women would have been satisfied with the likes of Zara and Guess – international brands which were not widely available in the Middle East at the time. "As time went on, they progressed to buying Gucci and now even that has lost its novelty," she said, "so I think there is a real opportunity for local designers to offer something unique."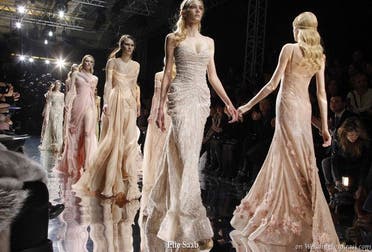 Middle East-based designers are slowly coming to the fore with both traditional designs and Western-style clothing with an Arab edge.
Despite this, fashion-savvy buyers at the international level still focus on the likes of Lebanese power-house designers Elie Saab and Zuhair Murad at the expense of other regional designers, so much so, Upadhyay commented, that some Arab designers rely on "riding the coattails of Elie Saab" to promote their own brand.
"I believe there is more than one Elie Saab and more than one Zuhair Murad," said Asil Attar, CEO of Lead Associates, in response to the assumption that the Middle East does not have more to offer.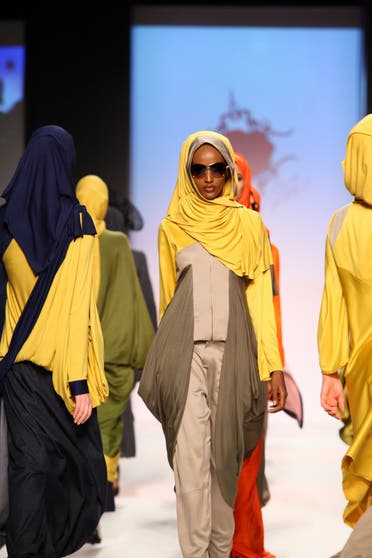 Regional designers such as Rabia Z and Issa are being promoted on the local scene but the label "Made in the Middle East" does have its disadvantages.
"The tag 'Made in the UAE' is not necessarily an advantage," commented third generation owner of Ajmal Perfumes, Abdullah Ajmal, "it is not necessarily seen, even by local consumers, as being on par with international brands which is a bit of a shame."
On the flipside, Erwin Bamps, COO of Gulf Craft inc., commented that basing a brand in the Gulf in particular could set luxury brands up for a different sort of challenge.
"Nowadays, brand Dubai equates to 'the sky is the limit'… Today's biggest challenge is that expectations are so high if companies say they are from the UAE."
Far from exporting only oil and dates, the Middle East can be seen as an oasis of budding talent, according to the experts at the event. The next step is launching that talent at the international level.