Global fashion icons keep close eye on Middle East designers
International designers and fashion icons have been keeping a close eye on Middle Eastern fashion for style inspiration
International designers and fashion icons have been keeping a close eye on Middle Eastern fashion for style inspiration, while many global celebrities have recently been spotted wearing Arab-designed outfits on the red carpet, on stage and as day wear.
The interest in the region's fashion has motivated many designers at home to up their game and get noticed abroad with some success.
Zuhair Murad and Ellie Saab, two Lebanese designers who enjoy international recognition, were forerunners of the new generation of designers, offering them models to emulate, as more and more international celebrities began turning to Middle East-inspired articles to meet their fashion tastes.
In May 2014, Karl Lagerfeld released his "Chanel 2014/15 Cruise Show" collection in Dubai.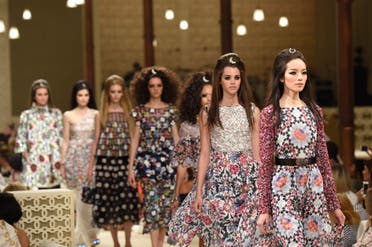 The collection, inspired by Arab culture, paid close attention to the smallest of details, from the white tent venue where it was unveiled to the way guests were seated on the floor and the carefully crafted crescent head pieces.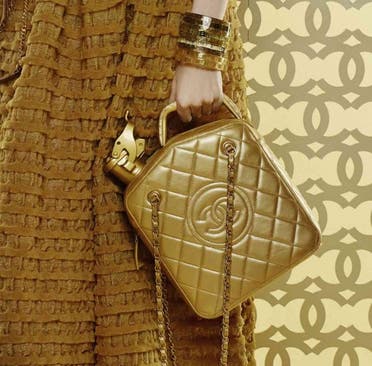 Front row seats at the show were filled with local fashion bloggers, editors, celebrities and trendsetters who shared photos and videos of the event on social media. One article in particular - a gold oil tank hand bag – was a popular point of discussion, with some claiming the inclusion was Lagerfeld's way of mocking oil money so common in the region.
The cover photo-shoot of Lady Gaga's "Applause" album also drew its inspiration from the Middle East, particularly the April 2013 cover of Kuwaiti-based Athnain Magazine that featured Kuwaiti fashion blogger Ascia Akf wearing a silky hair covering abaya and dark makeup.
The abaya, a black cloak traditionally worn by women in the gulf, is an example of a traditional article of clothing that has grown in popularity in parts of Europe and has been featured in both Paris and London fashion weeks.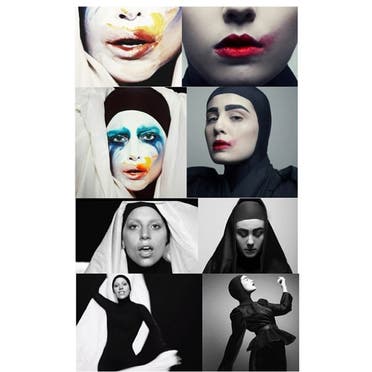 The managing editor of the monthly said Lady Gaga's team had ordered a number of copies of the magazine before her album was released in late 2013. Lady Gaga also wore pieces of accessories by one of the designers featured in the same issue of the magazine.
Kuwait has been humbled for a while now over the international diva's choice of album cover.
"We are very flattered that Lady Gaga actually saw our first edition of the magazine and was inspired by it. We did not say she stole our idea but we wanted people to know that we received confirmation that she did get her hands on our magazine," Youssef Abulsaid, the managing editor of the magazine, said.
"We are happy that a Kuwaiti magazine somehow inspired an internationally celebrated diva and this puts us at an international level and maybe one day we will go global ourselves," he added.
Many Hollywood celebrities have been spotted wearing Lebanese-based footwear brand Yosi Samra.
Hilary Duff, Ashley Greene, Sarah Jessica Parker, Kourtney Kardashian and many others have been admiring the shoes for their comfort, folding options and wide range of colors.
Samra, who hails from Lebanon, started his business in Dallas which has since 2009 been gaining a global presence.
A-List celebrities call him the "King of the Foldable Ballet Flat" who saved their feet from high heels.
Saudi stylist, fashion designer and blogger Anoud Badr, AKA "Lady Fozaza," has designed a number of blazers for women that sold out as soon they were in the shops.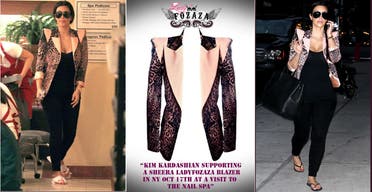 Her second collection was on demand even before it was on the market and was spotted on local, regional and international celebrities such as Nancy Ajram, Kim Kardashian and Ola Faris.
Hatem Alakeel is a Saudi fashion designer who dressed Snoop Dogg in a traditional Saudi thobe for the American rapper's 2013 New Year's Eve concert in Dubai. A month later, Snoop Dogg appeared in his music video "Here comes the King" wearing traditional Saudi thobes by Alakeel.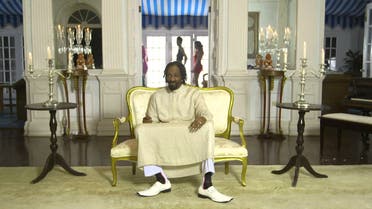 "The benefit of being able to dress a celebrity [like Snoop Dogg] is unparalleled to any kind of advertising campaign," said Alakeel, who hopes to see more local designers make it big.
Another international celebrity Alakeel is proud to have worked with is Christian Louboutin, who wore the Hatem Alakeel line of shirts for a Marie Claire Magazine photo-shoot in Paris.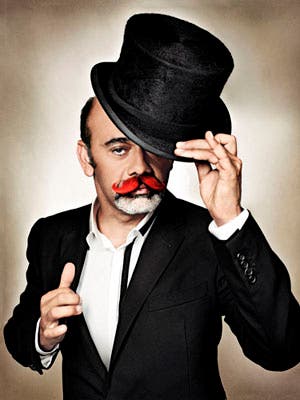 The list goes on when it comes to local and regional celebrities who have been working hard to get noticed internationally. Many of them have made it, while others are still thriving to reach to the international standards.