Indians outraged over 'bus gang rape' fashion shoot
An Indian fashion shoot showing a woman being groped on a bus has sparked online anger
An Indian fashion shoot showing a woman being groped on a bus has sparked online anger, with many social media users saying it was "inspired" by 2012's Delhi gang rape of a student on a bus.
Photographer Raj Shetye's shots show a model pushing away men's advanced on a bus, scenes which commenters have said they find "disgusting" and "horrible" due to the gang rape of a 23-year-old physiotherapy student - dubbed Nirbhaya (fearless) by the media – on a bus in 2012, a case that shocked the nation and sparked widespread condemnation.
Shetye, a Mumbai-based photographer according to the BBC, published his photo spread "The Wrong Turn" last week, on website Behance. The photos have since been taken down.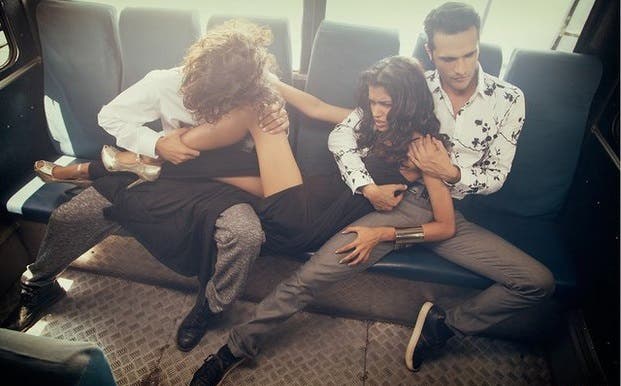 "Did I just see a fashion-spread depicting the Delhi gang rape of Nirbhaya? Disgusting! I hope all associated, die of shame! Insensitive swine!," Bollywood music director Vishal Dadlani tweeted. "Whoever you are... I hope you go to jail for this," he added.
See also: 'It is my fault' satirical video on rape in India goes viral
Bollywood Actor Amrita Puri tweeted: "Rape is not inspiration for a fashion shoot. I don't know what the photographer was thinking doing an editorial shoot inspired by Nirbhaya."
"Raj Shetye, photographer, came up with a bus-rape inspired shoot. How much lower before we hit hell?" wrote user Ceteris Paritosh on Twitter.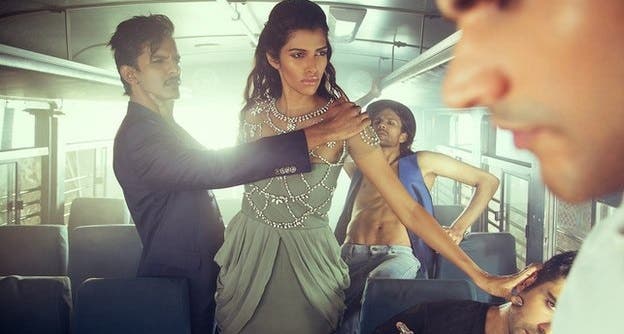 The photographer spoke to BuzzFeed India's Rega Jha , saying "It is not based on Nirbhaya,…But being a part of society and being a photographer, that topic moves me from inside... I stay in a society where my mother, my girlfriend, my sister are out there and something like this can happen to them also.
"It's just a way of throwing light on it," he said.