Get the look with this no frills fashion guide for men
Your mission, should you choose to accept it, is to stand out from the crowd
You've received your invitation, time, place and dress code are all specified. But, what does ""smart, casual" mean? If you, like many before you, frown in confusion, it's time to once and for all get to the bottom of it with our men's summer fashion guide.
Don't be afraid to leave the boundaries of your comfort zone as this will help in creating your own signature style every time you mash looks together. As time passes, you are bound to become better. Next time you're in town for a lavish dinner or a get together with friends, these looks will have onlookers doing a double take.
Footwear
Shoes are a wardrobe stable, and a pretty penny should be spent investing in three versatile types, the first being trainers. Suggested trainers for an edgy look include All Star Converse Slim Ox-Edition or a Canvas Sneaker boots– brown or black would be the color of choice. Why? Merely because they are excellent replacements and can be pulled off by almost anyone quite well.
If this isn't your style, then why not try a pair of loafers or boat shoes. They're very comfortable and they will pretty much fit with anything you wear, from chinos to jogging pants.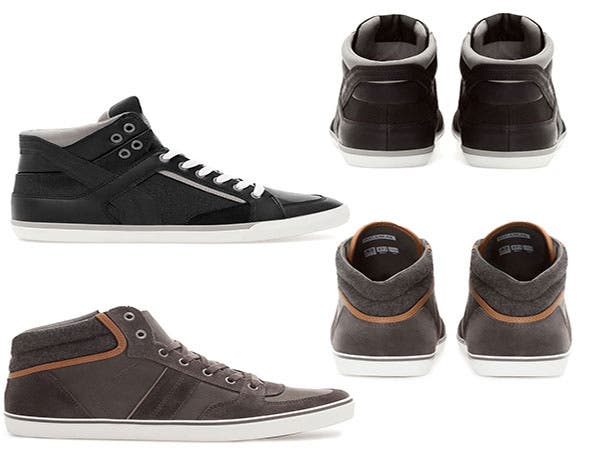 Jeans
Jeans are a must. How can you not have a dark pair in your wardrobe? No matter what season, this is a wise sartorial move for any man who's ready to embrace attention. Synchronization of colors is really important.
Your mission, should you choose to accept it, is to stand out from the many mistakes men make when choosing denims.
If you're not a tall persontry staying away from light blue jeans and stick with black raw denim one or a slim fit, Dolce & Gabbana jeans are a good choice. Garrett Hedlund and Gerard Butler have successfully rocked them in the last four years on Hollywood Boulevard.
Shirts
Let's address the elephant in the room straight away, if in doubt, go simple with your T shirts. Don't have any drawings, captions or any other sort of bold. Graphic shirts with small to medium abstracts on them are fine if you're planning to pair them with washed out or grey jeans. They should have short sleeves with the shoulder partition aligned to the very end of your collarbone – go with Hugo Boss charcoal grey or Calvin white.
Avoid deep V-necks, because contrary to popular belief, bearing the sternum bush is not going to get you the kind of attention you want.