New York Fashion Week: Get the look, dress like a star
New York Fashion Week is synonymous with fame, glamor and sartorial savvy innovation
New York Fashion Week is synonymous with fame, glamor, sartorial savvy innovation and plain old fashioned fun for fashion conscious onlookers.
Icons such as Calvin Klein, Donna Karan, Ralph Lauren, Micheal Kors, Vera Wang, Marc Jacobs, Carolina Herrera and Oscar De La Renta all presented their designs to captive audiences. As did rising stars such as Alexander Wang, Rodarte, Philip Lim, Victoria Beckham and Jason Wu.
To kick off the week, Venezuelan designer Carolina Herrera received the 2014 Award for Artistry of Fashion from the FIT Couture Council.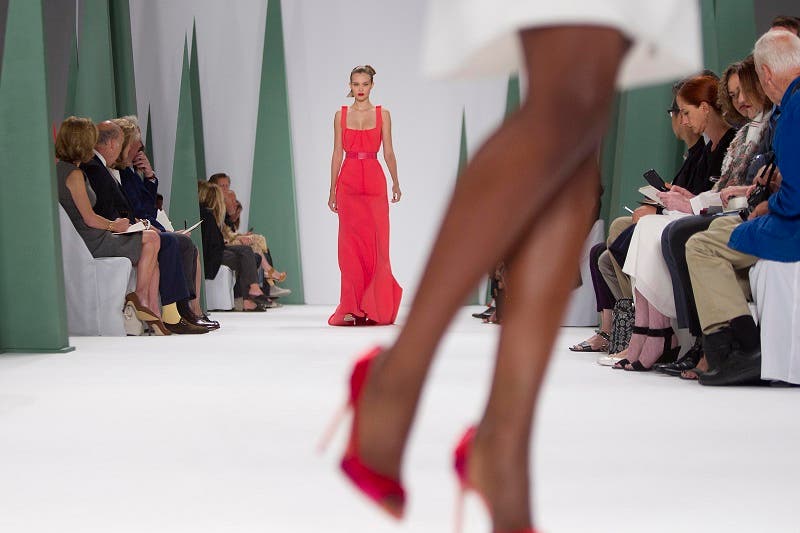 The queen of elegance surprised her audience with a very sophisticated collection, with modern flower prints and pretty pastel colors juxtaposed with bold blacks, whites and reds.
As always, New York Fashion Week had new comers and this season, the honor belonged to British designer Gareth Pugh. He presented a conceptual performance with a giant video projection and a display of architectural set pieces complete with sensual dancers.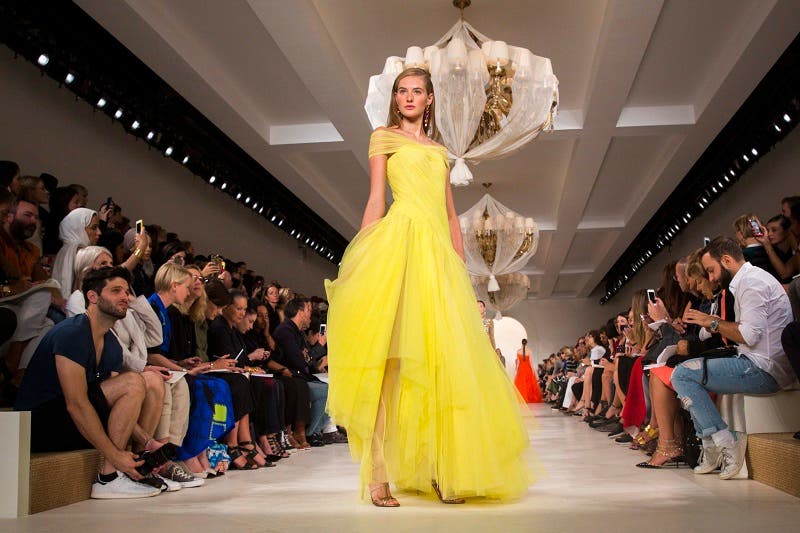 Ralph Lauren launched a Polo collection for women on a new hi-tech runway which seemed to ripple as water would.
As for Donna Karan, she presented a fun and creative collection with artistic prints and patterns.
Jason Wu, a Taiwanese Canadian, has notably dressed Michelle Obama for different occasions. His Spring 2015 collection was ultra feminine; he worked with a neutral palette, including navy blue, green, orange and white. He even presented a bag designed in collaboration with actress Diane Kruger.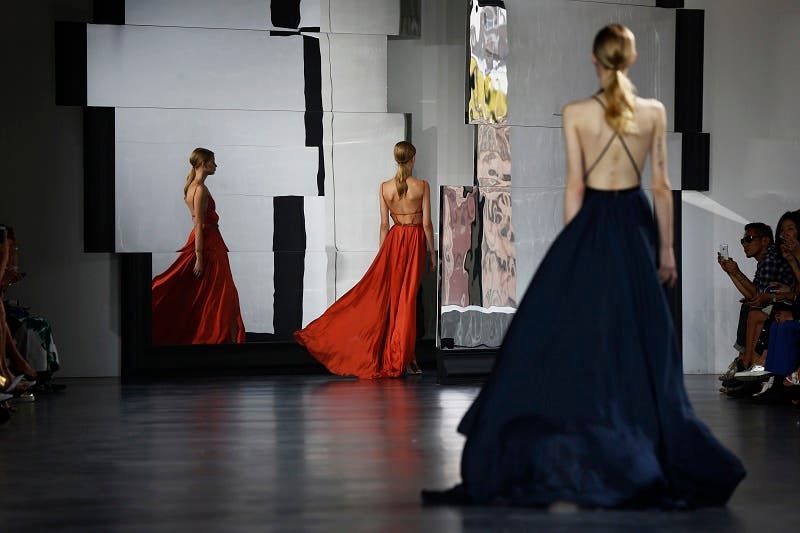 Reem Acra, the New York-based Lebanese designer, showcased a glamorous collection inspired by 1920's French couturiers. The collection was varied with both long and short dresses, all sparkling and luxurious with an elegant twist.
Noon by Noor is a Bahraini fashion label founded in 2008 by two designers Sheikha Noor al-Khalifa and Sheikha Haya al-Khalifa.
For their Spring 2015 the collection, feminism was brought to the fore, with just a hint of masculinity. Minimalistic silhouettes and playful prints rounded out the collection.
Rodarte is the brand to watch out for at the moment. Founded by Kate and Laura Mulleavy, the show was inspired by the sea and portrayed a new age Captain Hook.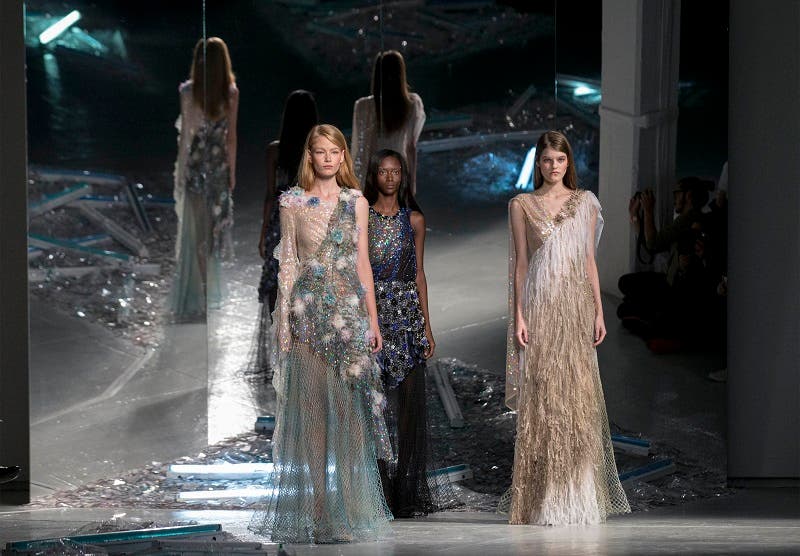 The row, by the Olsen twins Mary-Kate and Ashley, presented a very minimal look with the essence of elegance and serenity.
Rising American fashion designer Phillip Lim went with a very urban, modern feel, laser cuts and all.
Indian-American fashion designer Naeem Khan, known for his glamorous and sparkling designs, presented a light collection, targeted at young women.
Diane Von Furstenberg, with a new artistic director Micheal Herz, showcased a collection inspired by the Cote d'Azur in the 1950s. Think quintessential Brigitte Bardot looks, perfect for glamorous holidays in the sun.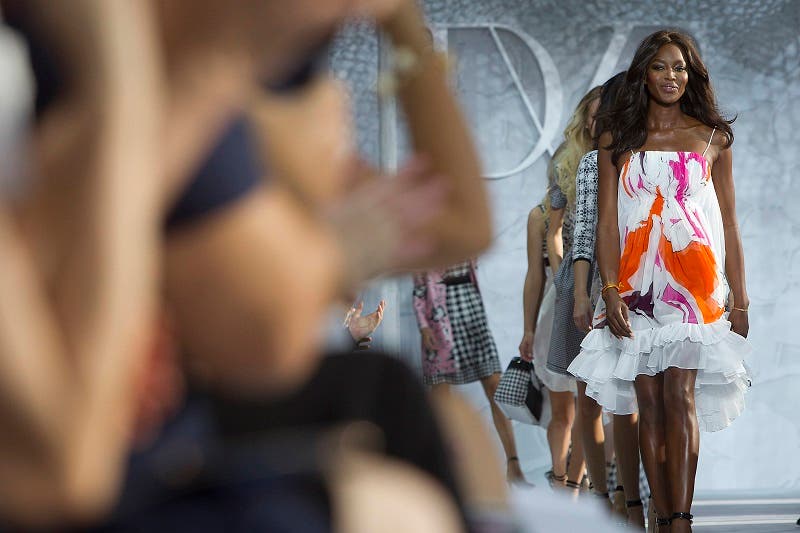 One of the most remarkable collections at New York Fashion Week was by star designer Alexander Wang. He presented a sophisticated, young, sculpted, functional and sporty collection. It remains highlighted as one of the most colorful, fun and smart runways at the fashion week.
This fashion week sets the tone for the upcoming season of sartorial madness. Judging by the creations on display, simplicity, purity, femininity, color and whimsy are all hot trends at the moment.
Spring 2015 must haves include white and pastel colors, digital prints and new-age patterns, modern elegance and sophisticated sporty looks.
Ladies and gentlemen, it may be time to hit the shops and turn some heads.